How to use an Xbox controller on Android
Play your favorite games without touch controls.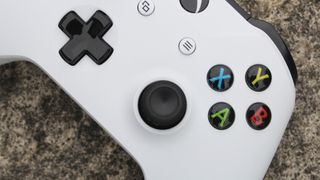 (Image credit: Android Central)
With the release of the Xbox One S back in 2016, Microsoft started outfitting its Xbox One controllers with Bluetooth radios. While this feature was made mostly for PC gaming, you'll be happy to know that it works extremely well with Android phones and their games.
While more appropriate controllers for mobile gaming are available, this is a nice trick to have in your back pocket if you want to change things up. So for those wondering how to use an Xbox controller on Android, here's how.
How to pair an Xbox controller with your Android phone
For starters, you'll want to ensure the Xbox controller you have uses Bluetooth. As a rule of thumb, newer versions of the Xbox One S and Xbox One X come with Bluetooth by default, as do the Xbox Series S and Xbox Series X. Assuming your phone works just fine with the Xbox controller, the pairing process is painless. Here's how to get connected:
1. On your Android phone, swipe down from the top to pull down the Notification Shade.
2. Long press the Bluetooth icon.
3. Make sure your Bluetooth is toggled On.
4. If your phone doesn't automatically start scanning for devices, select Scan at the top right of the screen.
5. Turn on the Xbox controller by holding the Xbox button.
6. Look for the sync button on the top left of the Xbox controller. Hold it for a few seconds until the Xbox button begins blinking.
7. On your Android phone, tap Pair new device.
8. After some time, you should see the Xbox One controller appear in the list of nearby devices. Tap it to pair.
9. If all goes well, your phone should show a connection to your Xbox One controller, and the Xbox button will stop blinking.
For some phones, you'll see evidence of the controller working right away, with the directional pad and buttons being used to navigate the system UI. Then, fire up your favorite game with Bluetooth controller support to test it further and get familiar with how it all works.
Not only do many games on the Play Store work with the controller flawlessly, so do dozens through Xbox Game Pass for Android. And for emulators, you should have no problem mapping the buttons however you prefer.
How can I make sure my Xbox controller has Bluetooth capability?
For those looking to use their existing controllers, the easiest way to check is to look at the controller. If the area around the Xbox button is part of the same piece of plastic as the rest of the controller, it has Bluetooth. On the other hand, if your Xbox button is recessed within a separate piece of plastic, it doesn't have Bluetooth. Reference the image below if you need help. If your controller has Bluetooth support, it should look like the bottom photo.
And if your Xbox controller has a Share button between the Menu and View buttons, it has Bluetooth support as well. These upgraded controllers were released alongside the Xbox Series S and Series X. The best thing to do for those who already own the controller is to try it out.
Now that your controller is connected, you can start playing all of your favorite games! Any of the best Android games that have controller support will now be even better to play.
Easy to use

The Xbox wireless controller is a solid option that, when using Bluetooth, can easily elevate your Android gaming experience. You'll get to play comfortably without using touch controls.
Get the Android Central Newsletter
Instant access to breaking news, the hottest reviews, great deals and helpful tips.
Anthony Nash has been writing about games and the gaming industry for nearly a decade. When he's not writing about games, he's usually playing them. You can find him on Twitter talking about games or sports at @_anthonynash.