How to use Autofill in Android Oreo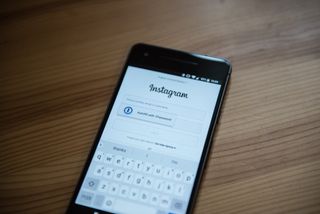 Most changes in Android 8.0 Oreo came in the form of under-the-hood improvements, ways of making your phone run faster, cooler and smoother. But Autofill is a change that benefits both users and developers, since it makes it super easy to people to enter usernames and passwords in apps that support them.
But how does it work? And why should you use it? Let us explain.
What is Autofill?
When you load a new phone, there are often dozens of apps to log into, requiring you to remember your unique username and password for each. Google has, for a long time, provided its own password manager, which securely (but not that securely) stores that information in a database in its cloud. The database is mainly used for web pages, but it also works inside apps that use Google's WebView.
The notion of automatically filling in usernames and passwords for websites and apps is called Autofill. Other apps, too, from LastPass to Everpass to 1Password to Dashlane, perform the same thing, often much better than Google's own. Before Oreo, these apps offered their own clunky ways of automatically filling in usernames and passwords, often utilizing hacks to get the job done. No more!
In Oreo, Google added a framework for apps like 1Password and Dashlane to prompt users to automatically and securely enter their login information when an app opens for the first time, or when a webpage prompts for authentication. As with default messaging apps, Google forces the system to have a default Autofill service so they're not competing with one another.
How does it work?
If you're already a password manager user (and you should be!) setting up Autofill in Oreo is fairly easy. By default, the system chooses Google's own solution, but it's very easy to switch to your own once the app is installed. Right now, there are only a handful of popular cross-platform services that support Autofill on Oreo:
Some, like 1Password, are still in beta, while others are available in the public build. Either way, they're really easy to set up and use.
Note: This guide takes you through the steps to enable and change Autofill defaults on the Pixel 2 running Android 8.0 Oreo, but the steps should be similar on most phones running Oreo.
Download and install a supported password manager. (We're using 1Password here as our example).
To switch to it, swipe down on the notification shade from the home screen.
Select the Settings icon (looks like a cog**.
Scroll down to and tap on System.
Tap on Languages, inputs & gestures.
Expand the Advanced menu by tapping on it.
Select Autofill services.
Select your service.
Now, open an app and, when prompted, tap Autofill with 1Password.
Authenticate yourself using a fingerprint or password.
Log in to the app.
That's it! Now your Autofill prompt will automatically ask you to enter your credentials using a password manager whenever it detects a compatible app.
Why isn't every app prompting me to use Autofill?
Right now, the Autofull API is a bit buggy, and not every app will prompt you to use the service in every instance. For example, Twitter, which supports Autofill very well, sometimes just forgets it exists and I have to close the app and re-open it for the prompt to appear.
Other apps just don't support Autofill at all. In that case, you can always open the password manager app separately to copy and paste the username and password, but I know that's not ideal. If an app you often use doesn't prompt for Autofill, you may want to contact the developer.
What about saving passwords to a password manager?
Another awesome aspect of the new Autofill feature is that if you have a new username or password, or haven't logged it into your favorite password manager, once you do so for the first time, the app should prompt you to save the information into the default manager.
In the case of 1Password, it's prompted me to create entries for apps that are already in my database, but because the Android app has a different "address" than the website, it doesn't already know it's in there. Bug? Maybe. Feature? Maybe. Either way, you'll likely have a few duplicates once you start using the Autofill feature.
Coming next
The whole Autofill experience is supposed to get better in Android 8.1, which should be released to the public in December of 2017. Here's what Google's saying about it:
So there's a lot more to come with Autofill, and it may not look so ugly in a couple months. Until then, let us know how you like the feature, and what you'd like to see improved about it.
Get the Android Central Newsletter
Instant access to breaking news, the hottest reviews, great deals and helpful tips.
Daniel Bader was a former Android Central Editor-in-Chief and Executive Editor for iMore and Windows Central.