How to use the Amazon Echo Show with a Ring Doorbell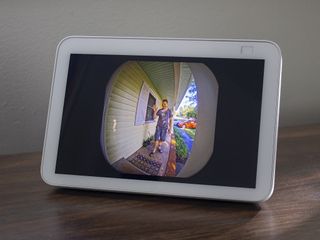 (Image credit: Nick Sutrich / Android Central)
The Ring Doorbell and Amazon's Echo Show are a match made in heaven. The Ring Doorbell offers a smart doorbell experience that'll let you know exactly who's at the door without actually having to answer it. You can then use that cross-functionality to manage visitors by viewing them through the Ring Doorbell's camera and communicating with them using the Show's microphone. Thanks to Amazon Alexa, you don't even have to use your hands.
Products used in this guide
How to connect your Ring Doorbell with Amazon Echo Show
Connecting your Ring Doorbell with your Amazon Echo Show is easy. It'll just involve adding the Ring Alexa skill through the Amazon Alexa smartphone app. Here's how:
Open the Amazon Alexa app.
Tap the three lines in the bottom right-hand corner of the app to open the settings menu.
Tap Skills & Games.
On this screen, tap the search button in the upper right-hand corner.
Type "Ring" and hit the search button.
Ring should show up as the top result under the Smart Home category. If you're unsure what it looks like, Ring's logo is a blue and white speech bubble with the word "Ring" inside it. Tap it.
Tap the blue Enable To Use button.
You'll now be taken to the in-app browser to log into your Ring account. Enter your credentials and tap Sign in, or if you're already signed in to your Ring app, tap Enable Skill and Link Accounts.
Once your Ring account is connected, you'll be asked if you want to discover your Ring devices. Tap Discover Devices to initiate that process.
Before too long, your Ring Doorbell should show up in the list and automatically connect.
If your Ring Doorbell doesn't connect, make sure it's on and ask Alexa to find it by saying, "Alexa, discover my devices."
What you can do with the Amazon Echo Show with Ring Doorbell
Now that you have your Ring Doorbell connected to your Amazon Echo Show, you can immediately begin monitoring your home through your Alexa smart devices. There are a few cool things you can do once it's all set up.
How to "answer" the door
Your Amazon Echo Show devices will automatically show footage from any Ring Video Doorbell when the button is pressed. You can narrow this down to specific devices if you wish to keep notifications tidier. Alexa will announce that someone is at your door, using the label you set up for that particular Ring Doorbell. This lets you know which exact door your visitor is at.
Note that you can customize the labels for each of your Ring Doorbells so that you can distinguish between different areas of your home. For example, if you want one for your back door, you can label it "back door." Then, just say the name of that label whenever you want to interact with that particular doorbell.
To answer the front door, you can say "Alexa, answer front door" or "Alexa, talk to front door" to access the video feed and open up a two-way line of voice communication with the visitor. Note that in the case of using multiple Amazon Echo Show devices, only one of them will be able to communicate with your Ring Doorbell at a time.
Of course, answering the door with a Ring Video Doorbell alone won't let the visitor into your house. You'll have to do it the old-fashioned way and walk to the door — unless you have a smart lock. Also, there's no way to mute your microphone after you've answered the doorbell until you've completely shut down the video feed. So make sure you end the feed when you're doing talking to your visitor by saying, "Alexa, stop."
Are you worried about using voice at all? Thankfully, there's a way to view who's at your door without enabling your microphone.
How to check your live video feed at any time
Sometimes, you don't want to answer the door, but you still want to know who's there. If that's the case, you can say the command, "Alexa, show my front door" or "Alexa, show the front door camera" to get a live video without enabling your microphone. To end the feed, say "Alexa, stop," "Alexa, hide my front door," or "Alexa, hide the front door camera." And with a new update to Fire TV, you can view a live feed of your Ring camera in picture-in-picture mode on your TV!
Alternatively, if you want to view the footage from any of your Ring devices — or any smart home device that supports Alexa — open up your devices list and select your Ring Video Doorbell by following these steps:
Swipe inward from the right side of your Echo Show's screen. If you tap on your screen, you'll see a little arrow appear on the right side of the screen to help you decide where to swipe.
Select Smart Home from the list of icons.
Find your Ring Video Doorbell in your list of devices and click on it to display the camera footage.
Get package alerts
Owners of the 2020 Ring Video Doorbell or the Ring Video Doorbell Pro 2 can now enable special alerts for when packages are delivered to your front door. With this feature enabled, those select Ring Video Doorbells can be used to actually detect the presence of a package on your front porch — whether that's a box or a padded envelope — and send you a special alert notification with a thumbnail highlighting the package detected.
Package detection is the second type of detection method that Ring Video Doorbells can use to more precisely identify movement. Ring Video Doorbells also support special notifications when humans are detected. To enable package detection, follow these steps.
Open the Ring app on your smartphone.
Open devices and select a supported video doorbell.
In the doorbell settings, select motion settings.
Select smart alerts.
Under the package header, select the video icon to turn on package detection.
Create a package zone to help the video doorbell understand where it needs to look for packages.
Let a professional answer it for you
If you're running a small business or just thoroughly enjoy the peace of mind that professional security can bring, Ring's Virtual Security Guard plan will get you squared away. With Virtual Security Guard — a $99 per month add-on to an existing Ring Protect plan — a security professional can be granted permission to view or interact with any of your outdoor Ring cameras.
That Outdoor part is important, as indoor cameras are not eligible to enroll in the Ring Virtual Security Guard program.
Once you subscribe to Virtual Security Guard, you can enroll individual cameras in the program through the Ring app. If a motion event occurs, an alert is sent to the professional monitoring team who will then review any footage recorded for that event.
If something awry is detected, that third-party monitoring team can bring up the live footage of your cameras and use the two-way audio to warn a potential intruder that the authorities are on the way. This includes a Ring Video Doorbell, as that would be classified as an outdoor camera.
Given the price, it's almost assured that only businesses will be subscribing to this plan, as other Ring products like the Ring Alarm Pro offer a more household-friendly monthly cost.
Our top equipment picks
Alexa, Supercharged
Amazon Echo Show 8 (2nd Gen)
Alexa is ready to show and tell
With the Amazon Echo Show 8 (2nd Gen), you can see who's coming and going without shaking a leg or lifting a finger. Its display shows a live view of your front door, so you can engage or dismiss your visitors without even opening the door. Plus, Alexa has tons of other skills compatible with many of the most popular smart home products on the market.
Simple, Powerful Security
Ring Video Doorbell Pro 2
See who's come to call
The Ring Video Doorbell Pro 2 installs quickly and easily and is infinitely more useful than that regular old thing that used to sit beside your door. With a camera and microphone-equipped, unknown visitors are a thing of the past.
Additional Equipment
To set up this smart security system, you'll need a smartphone handy, so you can download the Alexa app to set the Ring skill up. There are also several other Ring products that work with Alexa that you might want to add. The Ring Pathlight, Ring Steplight, and Ring Floodlight Camera are all excellent options.
Ring Pathlight ($30 at Amazon)
The Ring Pathlight is a great way to add some external illumination to your home security mix. You can purchase these individually or in bundles of 2 or 4 lights.
Ring Wall Light Solar ($60 at Amazon)
Whether you're lighting up your front porch, sidewalk, or just the back yard, Ring Wall Light Solar will illuminate whenever motion is detected and will never run out of battery thanks to a built-in solar cell and battery.
Ring Steplight ($25 at Amazon)
The Ring Steplights are a great addition to your front hallway, stairs, or even porch steps. They're only available in single packs, but they are relatively inexpensive if you want to make a set.
Ring Floodlight Cam Wired Pro ($250 at Amazon)
The Ring Floodlight Cam Wired Pro features an HD camera like the doorbell, including the new Pro 3D Motion feature. It allows you to keep tabs on other entry points into your home, such as the garage or the back door.
Be an expert in 5 minutes
Get the latest news from Android Central, your trusted companion in the world of Android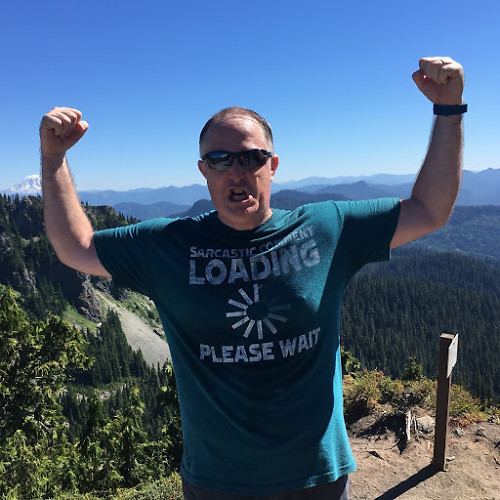 Jeramy was the Editor-in-Chief of Android Central. He is proud to help *Keep Austin Weird* and loves hiking in the hill country of central Texas with a breakfast taco in each hand.