How to install Kodi on an Amazon Fire TV Stick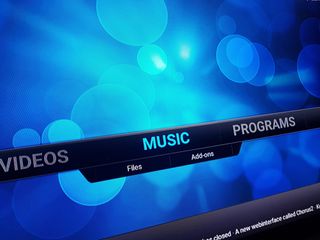 Amazon's Fire TV Stick is really cheap, really easy to use and delivers a ton of content to any TV. That's why it's so popular. But it's also a small computer that can run Android apps, including apps that you get from somewhere besides the Amazon App Store. Like Kodi.
Kodi is a video player. It can play local files or stream files from most any source, including the internet. A lot of people use Kodi because someone else is hosting streams full of pirated content. They're doing that for the same reason you would want to stream your own content — the Kodi front-end is pretty awesome. It's easy to understand use, has a simple setup procedure and was designed specifically for a big screen experience. There are plenty of media players, but Kodi is the one people keep coming back to.
It's also pretty easy to install on your Fire TV Stick if you want to stream media from somewhere other than Amazon's curated list of apps. Here's how it's done.
Advertisement
How to install Kodi on the Fire TV Stick
The first thing you need to do is set up your Fire TV for accepting applications from outside of the Amazon Appstore:
On the main screen go down to Settings.
Then scroll over to System.
Find Developer Options and then ensure you enable both ADB Debugging and Apps from Unknown Sources.
Then you're ready to start actually installing Kodi:
On your Fire TV, head to the Appstore. Search for Downloader (by eSaba)

(opens in new tab)

and install it.
Open the Downloader app and enter this URL: http://mirrors.kodi.tv/releases/android/arm/kodi-16.1-Jarvis-armeabi-v7a.apk
You could use the remote and on-screen keyboard for this, but a better option is to download the Fire TV Remote app

(opens in new tab)

to your Android phone. That way you can type it in using your phone's keyboard.
Once the app has downloaded you'll be prompted to install or cancel. Click Install.
Once the install has finished you can either open Kodi directly or find it added to your Apps section on the Fire TV.
You'll go through a simple setup where you tell Kodi what language to use, what time zone you're in and what its name should be for network shares. Once you have it set up and running you can do a few things to make it work better for you and be able to do more with Kodi.
After you've installed Kodi
In the Settings, you'll find themes with different layouts that might work better for the Fire TV remote. You should definitely take a look at what's there.
Install some add-ons that tell Kodi where to stream content from the internet. You'll find add-ons for YouTube, the Smithsonian Channel, news channels and plenty of cable TV networks.
Install an Android remote app so you can control Kodi from your phone. Kore

(opens in new tab)

is the one I'm using, but a search for "Kodi remote" at Google Play will show you everything that's available.
And make sure to enjoy it! The Fire TV Stick is great for streaming Amazon media as well as popular networks like HBO or Netflix that have a nice app, Kodi can handle everything else. Be sure to check out the best Fire TV Stick VPNs once you get everything else set up as well!
Enjoy!
Get the Android Central Newsletter
Instant access to breaking news, the hottest reviews, great deals and helpful tips.
Senior Editor — Google Ecosystem
Jerry is an amateur woodworker and struggling shade tree mechanic. There's nothing he can't take apart, but many things he can't reassemble. You'll find him writing and speaking his loud opinion on Android Central and occasionally on Twitter.
Ironically, I'm tracking my Fire stick that's due in today, and I was just researching this very thing!

lenovo a850 android for Home up will

I got one last week and Kodi'ed it up! Awrsome

Tell me how to get the mobile Verizon fios app and I'll be more than happy...lol

It should be worth noting the main Android Kodi dev left and started his own fork which has enhancements and specific support for Android called SPMC. http://spmc.semperpax.com/ and https://www.androidcentral.com/e?link=https2F2F...

Wasn't that because the Android version couldn't include certain things and stay on GPlay?

SPMC also helped me to another Android TV Box - D32 - http://rodi.sk/misc/nexsmart-d32-rockchip-3229-pvr-frontend-spmc-kodi/

I prefer exodus but it's buffering a lot lately.

If you are ONLY using EXODUS, you are missing a LOT. Google Troypoint Fire TV and see what is available.

Very true. Using alloc and a few others. I will try what you suggested. Wish Kodi had a better ui. Keyboard is so small.

I use the Fire TV App on my Phone, gonna get a bluetooth keyboard as well. Also, I have the newer 2nd Gen Fire TV stick...there are Youtube videos that load multi programs at once, then you can explore and delete the ones you don't use. Finally, consider VPN software. This way your ISP can't see what traffic you are doing. Especially since you may eventually cut out cable TV and keep internet only. Many are starting to have caps. I have Comcast and I have a 1 TB monthly cap. I only hit around 450-500 GB a month,

Will give it a shot. I use the 2nd generation sticks and tvs but also a first gen firetv.

I am having w Alloc. I created the account in their webpage but, after I install Alloc into Kodi and try to login w same credentials as on the website, it says something like invalid registration id???

Have you tried perhaps re-installing the add on?

Are you getting the "cache full" notice? If so, look up "zero cache" plug-in for Kodi.

DO NOT USE ZERO CACHE it will mess up your stick. Use a maintenance tool there are many to chose from all you need to do is clear cache and purge packages instead.

Zero cache was under maintenance tools. Been using it for over a month on my Shield TV with no issues and no more buffering. How would a Kodi plugin ruin hardware? Seriously?

This is taken straight from the Kodi Wiki... Note: The zero cache mode/settings does not improve video buffering or performance. Also taken from the same Wiki... Users should not use the zero cache mode/settings on a device that does not have a lot of free internal space, such as an Amazon Fire TV, OUYA, or other devices with only about 8GB of local space total. Such devices will only have about 4GB of available space when you deduct the OS and other files that are used, and this is rarely enough space for a full length movie. If Kodi attempts to use the local drive without having enough space then video will either suddenly stop, or Kodi could even crash.

Try SALTS, Specto, 1 channel just to name a few. Also you can find alot of info on newer add-ons from here http://kodiapps.com/addons-chart Not all work that great but there are a few good ones listed just try them and keep the ones you like.

I am having a problem getting to watch my local channels with Kodi, any suggestions to help?

Tatwell81 It all depends on why your looking for your local stations. If your looking for them so you can watch your favorite shows then most of the above mentioned add-ons will have the shows just do a search for them by name. If your looking for live sports then try an add-on like sportsdevil ,prosports or many other add-ons that have live sports. If your looking for them for your local news you may be out of luck. These add-ons are put together by regular people not corporations so unless the person that made the add-on lives near you you may never find it. I would say maybe try Goodfellas for local news but thats about it.

There are legal ways to do this too. I think the HDHomeRun will work.

Zen is another great alternative to Exodus. Alluc is arguably the best right now cause it actually streams FHD content unlike Exodus and Zen which it state that it does but it doesn't.

Exodus has been having issues lately. Might want to switch over the covenant

Here's a different url to always have the latest 'stable' kodi version:
http://troypoint.com/kodistable

I was going to post this as well.

I have KODI on my FireTV Stick, but I might try this method with your link and reinstall it.

I've used Apps to FireTV which loads apps from your android phone to firetv

You really get what you pay for with the Fire Stick though. Initial startup is pretty slow. The menus often lag. Youtube videos are delivered at a max of 720p and then upscaled to 1080p. HBOGo continually drops a couple of frames every second and has micro stutters. If you aren't sensitive to that you might not even notice- It however, bugged the crap out of me. On the plus side, Comcast doesn't block the use of any of their logins for use with apps like HBO or a ton of other network TV apps like they do with true AndroidTV devices.

You really get what you pay for with the Fire Stick though. Initial startup is pretty slow. The menus often lag. Youtube videos are delivered at a max of 720p and then upscaled to 1080p. HBOGo continually drops a couple of frames every second and has micro stutters. If you aren't sensitive to that you might not notice- it however, bugged the crap out of me. On the plus side, Comcast doesn't block the use of any of their logins for use with apps like HBOGo or a ton of other network TV apps like they do with true AndroidTV devices.

Hmm. The Fire TV remote Android app. Not available in your country.. Oh well. What's new..

Thanx EBUK for your link. It looks like your post has been removed..

Which VPN do you guys recommend

Never heard of anyone actually needing one for Kodi. Torrents, yes.

Blacklac, anyone with a brain knows you need a VPN to use with this.

No you don't. No one has ever, or will ever, need a VPN for Kodi. For the cruddy plugins that allow you to pirate content, you do. But for Kodi no.

I tried a couple of different VPNs PIA, IPVanish, but they all seem to slow down my internet speeds so I stopped using them. Just using kodi with Apollo build. If the cable company flags me so be it.

Last I checked, Downloader wasn't available in the store, or didn't work right (don't remember which), but it's easy to install without it. Just Google it and numerous videos and websites have instructions

Apps 2 fire is a much easier way to push it to the fire stick.
SPMC runs much smoother than Kodi on Android devices as well.

I thought this app not compatible w w newer versions of Android or firesticks /tvs?

Is there something special about the Fire Tv STICK that makes it preferrable over the more expensive FireTV boxes? I have three of those boxes, but it seems that almost all of the YouTube demonstrations discuss the STICK version. Is the FireTV stick somehow more flexible or more able to accept "underground" hacky Kodi options?

Can you believe people pay a premium for a fire stick with Kodi preloaded?

So, you guys wan't SEO so badly that you're going to allow for all the piracy chat in the comments? Kodi != Exodus or any of that other crap.