How to improve the battery life on your OnePlus phone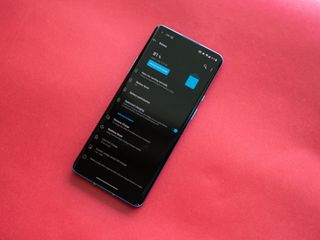 (Image credit: Apoorva Bhardwaj / Android Central)
OnePlus was one of the first companies to switch to 90Hz displays, and this year the OnePlus 8 Pro comes with a 120Hz panel. High refresh rate panels make a drastic difference in day-to-day use, but the downside is excessive battery usage. If you're using OnePlus' latest phones or an older device that doesn't last as long as it used to, here's what you can do to get the most battery life on your OnePlus phone.
Use OnePlus' built-in battery optimizer within OxygenOS
OnePlus has a robust battery optimization feature that's baked into OxygenOS. The feature includes the Adaptive Battery mode that debuted in Android 9.0 Pie, which automatically limits battery use for apps you don't use often. But that's just one portion of what makes OxygenOS' battery optimization so great.
You also get the ability to optimize the battery life during standby — with the phone switching off network access and background services when you're asleep. Battery optimization has two modes: Intelligent Control automatically adjusts the background power draw of an app according to your usage habits, and the Optimize mode limits an app's background activity to eke out better battery life.
Battery optimization is enabled out of the box, and the feature automatically uses Intelligent Control for all apps. You have the option to change this to the Optimize mode by going to Settings -> Battery -> Battery optimization and selecting an app. Do note that the battery optimization is aggressive at times, and if you're facing issues with getting notifications from an app you use often, there is the option to whitelist select apps so they aren't affected at all.
The battery optimization also sends a notification if it finds a background app draining the battery — a few days ago, I got an alert that Google Sheets was consuming battery in the background, with an option to disable that activity.
Disable Ambient display and screen timeout options
All OnePlus phones starting with the OnePlus 3 series have featured an AMOLED display, but OnePlus does not offer an always-on display feature. You do, however, get an Ambient display mode that wakes the screen whenever you get a new notification. The feature is a nifty addition, and you get the ability to add contextual information on the ambient display page, including currently playing media, upcoming calendar events, and more.
But if you are facing issues with battery life, you should consider disabling Ambient display. As useful as it is, the feature isn't the most economical when it comes to battery life — constantly waking the screen for every new notification takes a toll. So if you want to extend the battery life, try switching off the Ambient display mode. You can do this by going to Settings -> Display -> Ambient display.
You could also try limiting the screen timeout option. By default, this is set to 30 seconds, but if you want to eke out the most battery life from your device, you could consider switching this to 15 seconds.
Lower the screen resolution and refresh rate
With the OnePlus 7 Pro, OnePlus started offering QHD+ panels on its flagships. The OnePlus 8 Pro continues that heritage with a massive 6.78-inch QHD+ AMOLED display with a 120Hz refresh rate. The screen is fantastic, and while it's great that you now get a QHD+ panel, there really is no reason to do so.
The screen resolution is set to FHD+ out of the box, and there's no need to change it. I've been using the default FHD+ mode on my OnePlus 7 Pro, 7T Pro, and now the OnePlus 8 Pro, and I don't notice any issues at all. You aren't missing out on anything by lowering the screen resolution to FHD+, and considering the gains to be had with battery life, it is the obvious thing to do.
You can change the screen resolution by heading to Settings -> Display -> Advanced -> Resolution. Now, if you want to use QHD+ mode, at least toggle the Auto power saving option; this will switch you between FHD+ and QHD+ to conserve battery life.
The second part of the puzzle is the refresh rate itself. If you're struggling to get a day's worth of usage out of your phone, consider lowering the refresh rate back to 60Hz from 90Hz or 120Hz. You'll miss out on smooth animations, but it will make your phone's battery last longer. That said, OnePlus dynamically switches the refresh rate when you're in 90Hz or 120Hz based on the scenario, so you only need to manually switch back to 60Hz if you're consistently facing issues with battery life. To change the refresh rate, go to Settings -> Display -> Advanced -> Refresh rate and toggle 60Hz.
Switch to dark mode
OxygenOS 10 comes with the system-wide dark mode that debuted in Android 10, and it works flawlessly. Switching to dark mode gives you just that little bit more in terms of battery life, particularly on AMOLED panels. Unlike standard LCD displays, AMOLED panels can turn individual pixels on or off. Because of this, using a feature like an always-on display — where just a portion of the screen needs to be activated — doesn't take up as much power.
Because of the inherent way an AMOLED panel works, displaying light colors takes up just that little bit more power than dark colors. That's why switching to dark mode will make a difference on your OnePlus phone. If nothing else, dark mode is easier on the eyes, and it won't lead to as much eye strain when you're using your phone at night.
What's so great about dark mode in Android 10 is that it is enabled system-wide: you'll just have to toggle it once in your phone's settings and it will apply dark mode to all apps on your phone as long as they have that option. Most popular services these days — including Instagram, Twitter, and all of Google's apps — include a dark mode option, and they automatically switch over once you select dark mode.
To switch to dark mode, you'll have to go to Settings -> Customization -> Preset Theme -> Nuanced dark. You also get other customization options in OxygenOS, including the ability to change the accent colors, pick different icon styles, and even use third-party icons.
Find out which apps are draining the battery / uninstall unnecessary apps
Alongside the built-in battery optimization mode, you can turn to the battery usage figures to get an estimate of what's consuming the most amount of battery on your phone. Just go to Settings -> Battery -> View Detailed Usage and you'll be able to see a detailed breakdown of just how much an individual app has drained the battery.
The battery usage dashboard is the easiest way to spot a misbehaving app. If you see an app that you don't normally use consuming a lot of battery, you have the option to switch it to the more aggressive battery optimization mode — all you need to do is tap the app, and select Optimize.
Another thing you can do is uninstall unnecessary apps on your phone. This limits the potential for an app to use up system cycles in the background. I usually go through the installed apps on my phone once a month and see if there's anything in there I haven't used more than once. If there is, I'll just uninstall it and install it at a later date from the Play Store as needed. I've found this to be particularly true for games, and a nice added incentive there is you'll recover storage by deleting games you don't play often.
Install those updates
OxygenOS gets a lot of updates; you get the usual security updates and the major platform update once a year, but OnePlus consistently rolls out bug-fixing updates to its devices. These updates often contain battery-related fixes and optimizations, and in general it's a good ideal to install an OTA update as soon as it is available for your phone.
OxygenOS lets you automatically download updates over Wi-Fi, or you can manually download the file to your computer and flash it onto your phone. In addition to battery fixes and other tweaks, these fixes often include the latest security patches and new features. For instance, the latest OxygenOS update included over 15 fixes, including smoother animations, battery tweaks to extend battery life, the latest security patch, HEVC codec for video, cellular and Wi-Fi connectivity fixes, and so much more.
Updates in particular make a huge difference to new phones like the OnePlus 8 and 8 Pro, where you'll tend to find a few lingering issues.
Turn to Battery Saver to eke out more battery life
If you're running low on battery and want to extend the battery life, try Battery Saver. As with everything else in OxygenOS, you get a decent set of customization here: you can set it to kick in once the battery goes below a threshold, from 75% to 5%.
There's also the option to let OxygenOS enable it automatically based on your routine. In this mode, Battery Saver kicks in at a predetermined time based on your phone usage. Or you can always manually enable the feature by going to Settings -> Battery -> Battery Saver -> Turn on now. Battery Saver restricts background activity, turns down visual effects, and limits screen resolution and refresh rate to extend the battery life on your phone.
Even in Battery Saver mode, everything running in the foreground will continue to work as normal; you won't see any lagginess or any difference in usage. The feature is aimed more at limiting background app usage and network activity when your phone is in standby.
Bonus: Improve battery longevity with optimized charging
With the OnePlus 8 and 8 Pro, OnePlus is introducing a new feature that improves battery longevity. It's called Optimized charging, and it works the following way: when you leave your phone plugged in overnight, the battery only charges to 80% before it cuts off. The remaining 20% charge occurs just before you wake up, and this way the phone isn't plugged in at a 100% charge.
It takes a few days for Optimized charging to figure out your usage habits, and after that it will start charging the rest of the 20% at a set time so that your phone is fully charged just before you wake up.
Charging this way ensures the battery lasts longer. It's common to see phone batteries degrading to around 90% in just six months, so this feature will go a long way in making sure your battery doesn't run into issues a year or two down the line.
Gets everything right
Great hardware, excellent battery life
The OnePlus 8 has a lot going for it on the hardware side of things — including a Snapdragon 865 chipset and 90Hz display — and you get reliable battery life out of the 4300mAh battery. The best part is that with 30W fast charging, it takes just 30 minutes for the battery to charge up to 60%.
Sign up for Black Friday email alerts!
Get the hottest deals available in your inbox plus news, reviews, opinion, analysis and more from the Android Central team.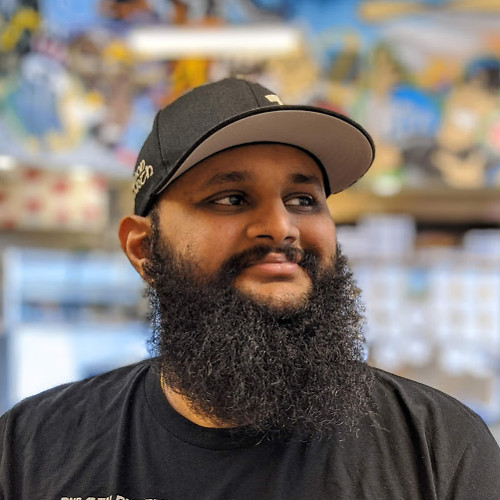 Harish Jonnalagadda is a Senior Editor overseeing Asia at Android Central. He leads the site's coverage of Chinese phone brands, contributing to reviews, features, and buying guides. He also writes about storage servers, audio products, and the semiconductor industry. Contact him on Twitter at @chunkynerd.