How Google's rumored 'Campfire' dual-boot Chromebooks may burn Microsoft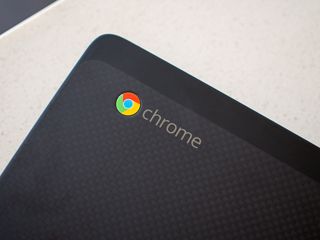 (Image credit: Android Central)
Seven years ago, Google began an assault on Windows PCs with its cloud-centric Chromebook PC alternative. Google's leveraging of a more secure, easier to manage, and more affordable "PC" positioned Chromebooks for market success. Despite this success, however, Chromebooks' global market share still pales in comparison to Windows PC's seemingly indomitable presence.
Google remains committed to an unrelenting multifaceted assault on Windows PCs, in an attempt to position Chromebooks as the "PC" for the modern personal computing age. Android apps on Chrome, aggressive Chromebook ads, a strategic push in schools, Progressive Web App (PWAs), and low Chromebook prices are all tools Google has and will use to make Chromebooks appealing to the masses.
Campfire, Google's rumored Windows and Chrome dual-boot solution, is just the latest, and possibly most important, tool in Google's arsenal to unseat Windows PCs as the PCs for the masses.
'Campfire' brings more than OSes together
The rumored "Campfire" code name for a solution that brings Windows and Chrome OS together on Chromebooks resonates with the concept of a real campfire that brings people together. In a twist consistent with the adage of keeping your friends close but your enemies closer, Google bringing Windows to Chromebooks is a self-serving strategy to amplify its attacks against Windows PCs.
Google's advertising onslaught outlining Chromebooks' advantages over PCs has had little meaningful impact on the PC market. Thus, getting Chromebooks into more customers' hands so they can experience Google's purported advantages is Campfire's aim. Campfire is a "Trojan Horse" strategy that'll potentially lure consumers with the Windows PCs they want on affordable hardware while also giving them the Chrome OS-based PC Google hopes they'll prefer.
Campfire is the delivery method Google may use to push its browser-based OS to the Windows PC-adoring masses. And this dual-boot system may succeed where aggressive ads have failed.
Google's coordinated Chromebook attack
Google has aggressively pushed anti-Windows-PC Chromebooks ads using taglines like:
Besides the above commercial, which uses misleading antiquated Windows alerts and OSes, most Chromebook ads appeal to a generation of smartphone users accustomed to simple, web-based light computing.
Google's ad assaults are complemented by OS-enhancing efforts such as Android apps and Google Play on Chrome (though most Android apps are optimized for phones). Also, PWAs, Google's hybrid web-app investment, may propel its browser-based OS forward since the user experience is made to feel more native and app-like. Google may strategically be using Chrome as PWA's "vehicle," and Campfire as Chrome's "vehicle," to the masses.
Additionally, as a derivative of Chromebook dominance in education, parents seeking a consistent home-school experience are purchasing cheap Chromebooks for their children. Finally, many small businesses are bypassing Microsoft's productivity solutions as they embrace more affordable Chromebooks and Google's accompanying productivity tools.
Google's Chromebook progress has occurred in a context where customers had to choose between Windows or Chrome OS. Campfire potentially removes some competing Windows PCs from the equation since consumers, schools and businesses will get both platforms on affordable Chromebook hardware.
Campfire may burn Microsoft
PC World published a piece highlighting the fact that Chrome OS and Windows on the same Chromebook hardware could ultimately hurt the more resource-hungry Windows.
The touted advantages of a simpler, faster and smoother Chrome experience on inexpensive hardware not optimized for Windows may be exaggerated when Windows is "unfairly" assessed in a "side-by-side" on-device comparison. One can imagine users' complaints as Windows drags on such hardware as Chrome zips along "proving" Google's claims.
Campfire, if real, may prove to be Google's most effective assault on Windows PCs.
Get the Android Central Newsletter
Instant access to breaking news, the hottest reviews, great deals and helpful tips.