How to connect Google Home to your Nest thermostat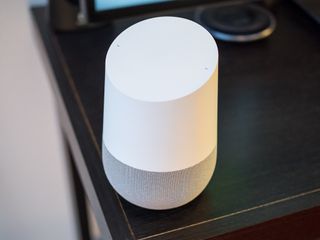 The big thing Google's connected speaker does well, when you aren't using it for music, is communicate with other apps and services. Google Home hasn't been around long enough to develop a massive ecosystem of partners that all have separate voice commands for interaction, but the current list works really well. The long-term goal is to make it so your phone isn't used to control these smart home gadgets at all, and Google seems well on its way to making that a reality.
A good first step for anyone interested in adding smart home hardware to the Google Home experience is connecting a smart thermostat. Here's a quick tutorial on adding Nest to your Home to get you started!
Head to your Home app and take a look at the side menu. You'll see a Home Control section just for things like this. Tap the big plus button in the bottom right corner of this page, and choose Nest from the list of available things to add to your Home.
Google will show you exactly what you can do with this skill, and prompt you to tap continue. Now all you need to do is log in to your Nest account from the window that popped up, and once you're connected you'll see a success message. You'll also want to tell Google which room your Nest is in so it can better organize your hardware in the app. That's it, you're connected!
The only thing left to do is speak. Google Home will respond to "Set the temperature to X" as well as "Raise/Lower the temperate" as long as the thermostat is on and ready.
If you do this right, you can raise the temperature in your house before any part of your body leaves the covers on those cold mornings. Enjoy!
I love my Google Home + Nest combo :D.

I had wanted a Nest for the past year, then after I got my Google Home I got a Nest when they went on sale during Cyber Week in November :) Love the combo, and being able to ask google to turn the temp up if I get cold late at night :P

This is still pretty useless to me. I still can't control my hot water through Google Now, or using Android Wear, or with a home screen widget, and won't be able to with Google Home! 9 times out of 10, that's what I need to do. Temp isn't usually an issue, but I do need to boost the hot water for half hour.
Android Central Newsletter
Get the best of Android Central in in your inbox, every day!
Thank you for signing up to Android Central. You will receive a verification email shortly.
There was a problem. Please refresh the page and try again.