How to change your Facebook password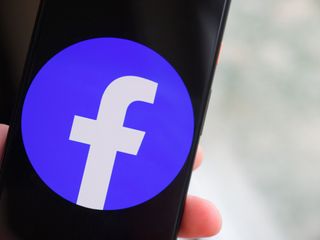 (Image credit: Joe Maring / Android Central)
Facebook. Just about everyone has an account on the social networking platform whether they like the site or not. It can be a great way to stay in touch with friends and family members, but we also understand if you're regularly thinking about finally deleting your account for good.
However, if you do still have an active Facebook account, it's important that your password for it is secure and up-to-date. Whether you're trying to protect yourself from a data breach or it's just been a while since you did a security audit of your various online profiles, here's a step-by-step guide on how to change your Facebook password.
How to change your Facebook password
Changing your Facebook password is a pretty simple process, and lucky for us, it can be done entirely on the Facebook mobile app. Ready to go? Let's dive in.
Open the Facebook app on your phone.
Tap the three lines on the top navigation bar.
Scroll down and tap Settings & Privacy.
Tap Settings.
Tap Security and Login.
Tap Change password.
Enter your current password.
Type in your new password twice.
Tap Save Changes.
Choose whether you want to log out of existing devices or stay logged in (we're doing the first option).
Tap Continue.
Select which devices you want to log out of, or choose Log Out Of All Sessions (this is what we recommend doing).
Tap Log Out.
Would you look at that — you've successfully changed your Facebook password. Congrats! If you ever want to do this again in the future, just follow the steps all over again.
Furthermore, now that your password is changed, it's a good idea to set up two-factor authentication for your account if you haven't already. This gives you a huge layer of additional security, and it takes no time at all to get configured. Check out our guide below if that's something that interests you.
How to set up two-factor authentication for your Facebook account
Joe Maring was a Senior Editor for Android Central between 2017 and 2021. You can reach him on Twitter at @JoeMaring1.
Dear Daniel Bader, can I please have a job? I have some great ideas on some articles! Like how to turn on a light switch! How to properly pet your cat. How to turn on your TV. How to use an inhaler and most importantly. How to use chop sticks. Please consider me. Thank you.

What about the proper way to wipe?

Joe's already working on that. TP Central. It's called "How to hold your Google Pixel 4 and wipe" cause you know. There's different techniques if you have a Google Pixel 3 or 3A or a Samsung. So he's goin to break down all models of holding the phone while wiping. Now we know (or we're about to know!) and knowing is half the battle! Yooooo Joe!

Don't you just hate when you go knuckle deep while wiping and holding your phone?! I need a solution dammit!
Android Central Newsletter
Thank you for signing up to Android Central. You will receive a verification email shortly.
There was a problem. Please refresh the page and try again.