How to buy and use PokéCoins in Pokémon Go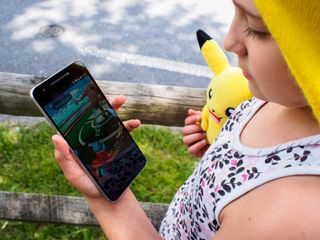 Like them or hate them, microtransactions are a staple of mobile gaming and, yes, Pokémon Go has them. If you're into that sort of thing, here's what you need to know.
How to buy PokéCoins
The microtransactions in Pokémon Go take the form of PokéCoins, which you can use to buy extra PokéBalls, extra lives, and a few other things too. Here's how to open your wallet and spend your hard-earned cash on pixel currency.
Launch Pokémon Go.
Tap the Main Menu button in Map View. It's the Poké Ball at the bottom of the screen.
Tap the Shop button.
Tap the pack of PokéCoins all the way at the bottom that you wish to buy.
Once you have selected your PokéCoin pack, you'll be directed to complete your purchase via the Google Play store. After your your purchase is complete, your PokéCoins will appear in your account and you can use them to purchase premium items.
How to use PokéCoins to buy premium items
You've got yourself some shiny PokéCoins, but how do you use them? It's as easy as a couple of taps.
Tap the Main Menu button in Map View.
Tap the Shop button. Your PokéCoin balance appears on the top of the screen.
Tap a premium item to select it.
Tap the item's Exchange For to complete your purchase.
That's it. Your item will appear in your Bag after a short delay.
Are you purchasing PokéCoins?
If so, what are you using them for? Let us know in the comments below.
Get the Android Central Newsletter
Instant access to breaking news, the hottest reviews, great deals and helpful tips.