Here's everything new in the Android 11 Beta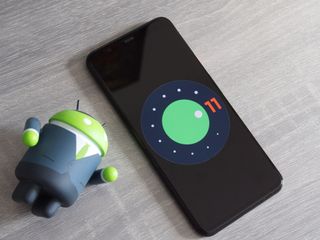 (Image credit: Joe Maring / Android Central)
After months of patiently waiting, Google finally released the first build of the Android 11 Beta on June 10. The public beta follows four previous developer previews, each of which were intended exclusively for use by developers.
The launch of the public beta indicates that Android 11 is now stable enough to be used by anyone that's interested, and if you happen to go ahead and download it on your phone, there's a lot for you to check out.
Whether you're interested in the hallmark features Google's talking about or the smaller changes that may go unnoticed, we've rounded up everything that's new in the Android 11 Beta that you should check out. There's a lot to talk about, so without further ado, let's dive right in.
New conversation tab in notification tray
One of the ultimate goals with Android 11 is to make it as easy as possible to stay on top of any ongoing chats/conversations. Google's approaching this from a couple of different ways, the first of which is with your notification panel.
When you get a text, WhatsApp, Facebook Messenger, or another chat/text notification, these will now show up in a dedicated conversation section at the top of the notification panel. Not only will they be easier to read and discern from other notifications, but they'll also come with a few handy shortcuts — including the ability to set that conversation as a shortcut on your home screen, setting a reminder about the conversation, or turning that conversation into a dedicated chat bubble.
With so many apps sending notifications to our phones throughout the day, making it less likely that you miss an important text is hugely appreciated.
Bubbles for chat/texting apps
Speaking of chat bubbles, this is another new feature you'll find in Android 11. It was teased in the developer previews, but in the public beta, it's finally working.
When you move a conversation to a chat bubble, it'll be presented on your display as a small circle that you can move to either side of your phone. It stays on your screen no matter if you're on your home page or in an app, allowing for easy access in any situation. When you tap on the bubble, you'll see that ongoing conversation and have the ability to interact with it as if the full messaging app was open. When you're done, just tap the bubble again and your conversation will be discretely hidden.
Source: Android Central
If this sounds a lot like the Chat Heads feature that's been in the Facebook Messenger app since 2013, it's because that's essentially what it is — the main difference now being that these chat bubbles will work with all of your texting/messaging apps.
Developers need to update their apps to support the new Bubbles API before the feature will work, meaning that all of your favorite apps may not work with bubbles right from the get-go.
The Recents page looks a bit different
We've seen the Recents page in Android go through a few different designs over the years, and it's changing once again in Android 11.
You'll still find your horizontally-scrolling list of recent apps, but the Google Search widget and row of recommended apps have been replaced by three new shortcuts — Screenshot, Select, and Share.
Source: Android Central
Screenshot and Share are very similar, with Screenshot just taking a screenshot of the app you're highlighting (not the entire Recents page) and Share simultaneously taking a screenshot of that app and bringing up a share box for quickly sending that screenshot to your favorite app or contact.
If you tap Select, any areas of detected text will be highlighted so that you can easily hold down and and select them (resulting in options to copy, search, or share that text).
There's finally a built-in screen recorder
If you've ever used a phone from the likes of Samsung or OnePlus, you might have noticed that they have a built-in tool for recording the screen. This is something Android has never had as a system-level feature, but finally, Android 11 changes that.
A screen recorder isn't something all of you reading this will use, but it can be a handy feature to have at times. Perhaps your grandparent is having trouble doing something on their phone. Rather than trying to troubleshoot over the phone or via text, you can now just record yourself doing that thing on your phone and share the video with them. If you have a good feeling about the next Call of Duty: Mobile match you're going to play and want to preserve all of your gameplay, a screen recorder can be useful here, too.
Source: Android Central
Accessing the screen recorder is as easy as swiping down to view your Quick Settings and tapping on the new screen recorder icon. When you do, you can choose whether or not you want to also record audio from your microphone and/or show your digital touches on the screen.
There's a new screenshot interface
This one isn't a massive change, but you'll find a new user interface when taking a screenshot in the Android 11 Beta.
Taking a screenshot now shows a small preview of it in the lower-left corner, not unlike iOS. You'll then see two shortcuts for sharing or editing the screenshot, or you can tap the X icon to dismiss it.
Source: Android Central
This isn't any different from a functional standpoint compared to the old setup of getting a notification for your screenshot in Android 10, but the new layout does look a bit cleaner and sleeker.
New smart home controls
With one of Google's Feature Drops for Pixel phones, a new user interface was added for the menu you see when you press and hold the power button — specifically, it added shortcuts to all of your credit/debit cards stored in Google Pay.
The Android 11 beta keeps your cards there, but it also adds your Google Pay passes (such as tickets, boarding passes, etc.) and easy controls for smart home devices. Now, instead of having to open the Google Home app or whatever smart home app you use, you can just hold the power button and quickly access controls for smart lights, plugs, thermostats, and more.
Source: Android Central
This is another feature that will only work when app developers support the API, meaning if you use something other than Google Home, it may take some time before you can start using the new interface.
Suggested apps are now on the home screen
Ever since Android 9 Pie, your app drawer has shown a row of suggested apps at the very top. These suggested apps can be incredibly helpful at times, and now they're coming to your home screen.
After downloading and installing the Android 11 Beta, you'll get a notification asking you to enable suggested apps on your home screen. When you do, all of the apps that were in your dock are moved up to your first home screen and replaced by ones Google thinks you want to use. These apps change the more you use your phone, and if you want, you can have a combination of suggested apps and static ones that you place there.
Source: Android Central
It's also worth noting that the suggested apps on your home screen are different from the ones you see in your app drawer. They can also be turned on/off independently by holding down on your home screen and tapping Home settings.
Upgraded media controls
I don't know about you, but I've had plenty of times where I went to play a song or video from my Android phone, got confused why I didn't hear anything, and then later discovered that my phone was still connected to Bluetooth headphones. The only solution to this is to completely turn the headphones off or disconnect them, but Android 11 wants to make situations like this easier to deal with.
Google is introducing new media controls that allow you to quickly change both the audio and video output from your phone to headphones, speakers, and even your TV. Tap the phone icon from the new media player in your Quick Settings, and you'll see your phone's external speaker and a list of other previously-paired Bluetooth devices.
Source: Android Central
You'll also notice that the design of the entire media controls section is different, with them now appearing the first time you swipe down to view your notifications.
All of this isn't quite ready for prime time as of yet, as you'll need to head into the Developer Options if you want to enable it. However, Google says that it'll be turned on by default in later builds of the beta.
Custom dark mode scheduling
Android 10 introduced the long-awaited dark mode, but the implementation wasn't exactly perfect. There was no way to schedule dark mode at launch, but with the March 2020 Pixel Feature Drop, Google added the ability to have it turn on/off with the sunset/sunrise.
Source: Android Central
This scheduling is expanded in the Android 11 Beta, with there now being another option to schedule dark mode with custom on and off times.
Just tap Schedule in your dark mode settings, and you should see a new "Turn on at custom time" option. Once you do, you can change the start and end times to whatever you like.
Grant permissions on a one-time basis
One of the best things about Android 10 was its focus on app permissions — specifically the ability to only grant location permission to apps while you were using the app. Android 11 takes that same idea and cranks it up to...well...11.
When you download the Android 11 beta, you'll notice that you can now grant microphone, camera, and location permissions on a one-time basis. The permission will work while you're using the app, but as soon as you leave it, the permission is revoked and needs to be re-approved the next time that app is used.
Source: Android Central
This can be great for something like a video chat app you only use every now and then. For example, if your family uses Zoom to have a virtual get-together once a week, you can only grant the app access to your mic and camera for that one time. When you're done with the call and close out of the app, those permissions are automatically revoked. A safe phone is a happy phone, and this should go a long way to improve your digital privacy.
Permissions can now auto-reset
Speaking of app permissions, the Android 11 beta also adds a new "auto-reset feature" — and it works exactly as the name implies.
If you grant permissions to an app and then don't use said app for a while, the permissions will be automatically removed. You'll get a notification if/when this happens, and the next time you use that app, it'll be able to ask for those permissions once again.
Debug your phone without any wires
This is another one of those features that's existed in earlier developer previews for Android 11, but with the launch of the beta, it's now fully functional and will have more eyes on it than before.
The feature we're talking about is wireless debugging, and it's actually pretty cool. It allows you to send ADB commands to your Android phone from your computer while having the two devices connected via your home's Wi-Fi network. This is something that previously required cables to physically connect the hardware, but that's now a thing of the past.
Although wireless debugging is a tool that only developers and tinkerers will ever use, it is a neat addition nonetheless.
How to install the Android 11 Beta on your phone right now
Have you listened to this week's Android Central Podcast?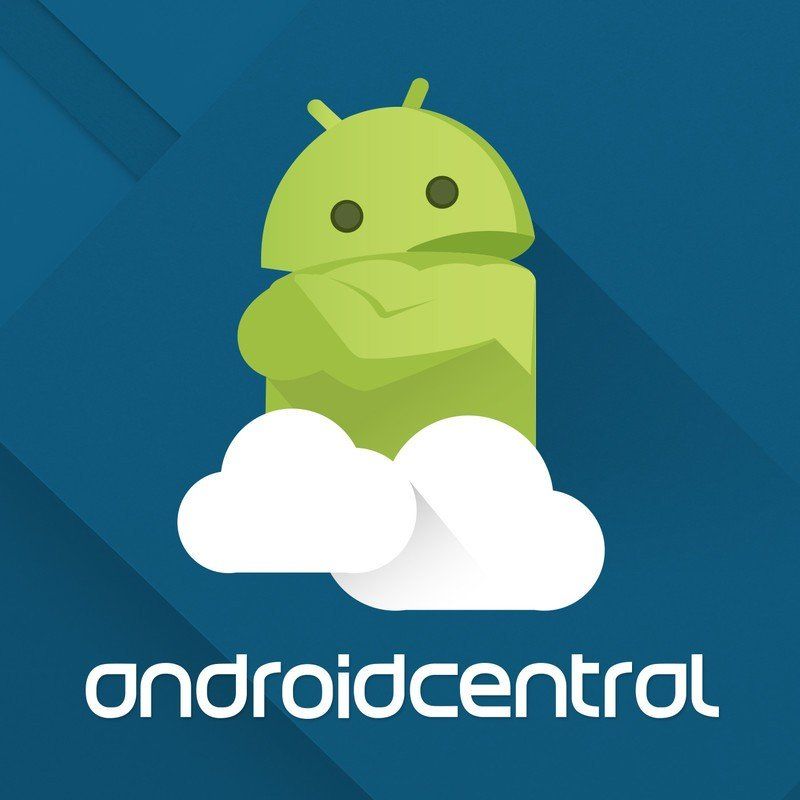 Every week, the Android Central Podcast brings you the latest tech news, analysis and hot takes, with familiar co-hosts and special guests.
Sign up for Black Friday email alerts!
Get the hottest deals available in your inbox plus news, reviews, opinion, analysis and more from the Android Central team.
Joe Maring was a Senior Editor for Android Central between 2017 and 2021. You can reach him on Twitter at @JoeMaring1.