Google's free Stadia tier is coming in the 'next few months'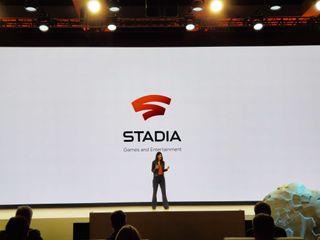 (Image credit: Android Central)
What you need to know
Google Stadia's free tier is on track to launch in the "next few months".
Stadia launched originally with a $130 hardware price tag and a $10 per month subscription plan.
Stadia launched last year to mixed reception, with the wonderful potential of the platform being praised.
It's not much, but we finally have a timeline of sorts telling us when to expect Google Stadia's awaited free tier.
In an interview given to Protocol, Google exec Phil Harrison hinted at release schedule, saying:
There's almost nothing vaguer than a few months in terms of timelines, but at least its confirmation that the free Stadia is on track for at least this year, and hopefully by the summer.
It's hard to deny that Google Stadia is a gaming experience with potential, lots of it. In a brief demo with the tech, I came away fairly impressed at what it could do if it was ever feature-complete. Unfortunately, it seemed Google released it before it came close to actualizing that potential.
Android Central's Russell Holly noted in his review:
It's true that the launch of a free Stadia tier could help boost the platform in 2020, but a bugged launch could have already scared off the kind of early adopters a gaming platform needs to begin with.
Google Stadia review: Embarrassingly incomplete, staggeringly good
If they want to survive the service better be free. Nobody wants to pay for a fee and then full price for a game to not have access to that game when you don't have data or having slow data and a crappy experience.
Android Central Newsletter
Get the best of Android Central in in your inbox, every day!
Thank you for signing up to Android Central. You will receive a verification email shortly.
There was a problem. Please refresh the page and try again.