The Google Pixel 5 died before its time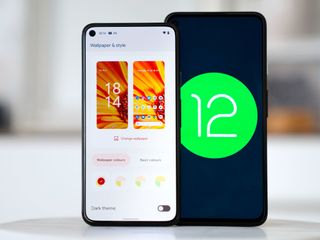 (Image credit: Alex Dobie / Android Central)
RIP Pixel 5.
Google's flagship phone for 2020 has essentially been discontinued in all eight markets where it was sold — following in the footsteps of the Pixel 4, which also barely lasted a year from emergence to early retirement.
Google hasn't directly addressed the reason for the Pixel 5's discontinuation, but it seemed to acknowledge the situation in a statement this August, following the Pixel 5a launch.
Our own sources tell us it's related to the global chip shortage, specifically the low availability of the device's Qualcomm Snapdragon 765G processor. The limited supplies that Google managed to secure instead went towards the Pixel 5a, which itself experienced a more modest launch in the U.S. and Japan only due to the same supply issues. (A 5a launch in Europe and India had previously been on the cards, sources tell AC, before the supply crunch hit.)
As a result, in most countries where Google phones are sold, the only options available are the newly-launched Pixel 6 and 6 Pro, plus the budget-tier Pixel 4a, which originally debuted in summer 2020. The 4a uses a different Qualcomm processor, the Snapdragon 730G, insulating it against Google's 765G supply difficulties.
You could be forgiven for seeing a fairly obvious Pixel 5-sized hole in Google's current phone lineup. As a mid-tier flagship, the 5 offers several key upgrades over the Pixel 4a that could be tempting for buyers unwilling to stump up $599 for a base model Pixel 6. The Pixel 5 packs IP68 water resistance, superior build quality, a slightly larger 90Hz display, wireless charging, 5G connectivity, and an upgraded camera system compared to the 4a. What's more, it stands out as one of the best balanced phones to have graced the Google Store — a return to form after the disappointment of the Pixel 4
It'd make sense priced somewhere between the 4a and the 6, and Google's lineup is clearly weaker for the lack of this product.
A Pixel 5 priced around the $500 mark would still be one of the better miniature Android handsets available. Though weaker at video recording, Pixel 5's main camera holds up well for straight-up point-and-shoot photography. And Pixel 5 owners enjoy a full-featured software experience on Android 12, with only the headline Pixel 6 features like magic eraser and live translation being absent.
As it stands, Google has no small-sized premium Pixel for the first time in the series' history. The vanilla Pixel 6, while not as enormous as the 6 Pro, is a substantial step up from its immediate predecessor in terms of sheer physical heft. It may be one of the best Android phones for most people, but it's nowhere near as one-handable.
Of course, the Pixel 5 hasn't disappeared completely. While brand new Pixel 5s may be elusive, refurbished and second-hand devices can be found online. In the UK, for instance, used Pixel 5s sell for around £350, which is about as much as you'll pay for a brand new Pixel 4a. And those phones will continue to be supported for Android platform and security updates until at least October 2023.
All considered, if you can find a Pixel 5 in late 2021, it's still a pretty good deal.
We don't yet know how Google will flesh out the Pixel series in 2022, beyond the likely emergence of a foldable of some sort and the inevitable Pixel 7 in the fall. But we certainly hope the good old Pixel 5 won't be the last attempt at a competitive, pint-sized Pixel phone.
Get the Android Central Newsletter
Instant access to breaking news, the hottest reviews, great deals and helpful tips.
Alex was with Android Central for over a decade, producing written and video content for the site, and served as global Executive Editor from 2016 to 2022.
OK, so how do we know it's not going to be re-invented as the P6a using the Tensor chip? Makes sense to refresh the entire line using their own chips, and hopefully the updated camera hardware.

If it comes with the tensor chip it won't be a pixel 5 return

It is what it is...
Just get going on making more Pixel 6 and 6 Pro models.... Google has enough cash to purchase their own chip plant and make Tensor chips to cover the world.

That would make zero financial sense. They partnered with the massive semi conductor power Samsung... And even then, Samsung will prioritize their own needs first. The effort to get a semi conductor plant off the ground is massive.

are you kidding me, the pixel 5 is the worst device google has ever sold. overpriced, slow and cannibalized by their other phones. it would have been fine if it sold for $400 or less, but no, google has to be greedy. google needs to learn from apple, they released a cheaper phone (se 2020) for $400 and that included the same chip as their top of the line at the time (iphone 11). good riddance

Not even close to the worst device. Overpriced obviously, but definitely not slow. The hardware was mediocre specwise, but the phone performed better than the sum of its parts. Google finally put in a battery that wasn't terrible, plus it had mmWave capability, which has often been mentioned as adding $100 to the price. Let's ignore whether mmWave was really necessary for the moment. The P5 just performed well.

This is said by someone who never owned a pixel, and never owned a Pixel 5. There is always more to something than what YouTube reviews say. I'm sure You hated the P4 and the P6, too? P5 was the best pixel yet, if only you were comfortable with the smaller screen. Zero real world effects from the 765G in real use.

You have never owned one, have you? The Pixel 5 is the best phone I've ever owned. Apparently, it will be the last Pixel I ever own, considering the size of the Pixel 6. There has GOT TO BE a market for smaller phones, I just don't get it, not that many men want to carry a purse.

I'm happy with my pixel 5, I might get a 2022 flagship if it's a similar size. I don't like big phones.