Google I/O 2016 site goes live, registration begins March 8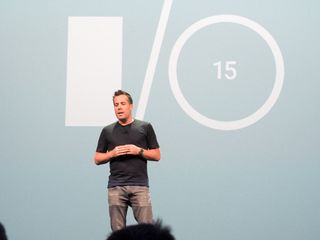 The official site for Google I/O 2016 is now live, and Google will begin accepting registrations for the event on March 8. If you are interested in the event, be sure to check out the new site, and be ready to register on March 8. In the past few years, tickets for the event have gone extremely quick, so you will want to make sure that you have your credit card handy all day to get your spot.
As for the event itself, it takes place May 18 - 20 in Mountain View, California. Google I/O is the company's annual developer conference in which it details some of the new features that are making their way to Android that year, and gives developers lots of hands-on time and seminars to learn.
More information at the Google I/O 2016 site
Jared started off writing about mobile phones back when BlackBerry ruled the market, and Windows Mobile was kinda cool. Now, with a family, mortgage and other responsibilities he has no choice but to look for the best deals, and he's here to share them with you.
Great. Google announcing the lack of an app drawer for Android N... Posted from Nexus 6P

I am sure developers will find away to re-enable it the same day

I hope we can enable this feature in the settings. Otherwise, I'll be using Action Launcher 3 exclusively. I'd hate if they took it out of Google Now Launcher. I switch often. Posted via my LG G4

The app drawer is a function of the launcher, not the operating system. So if there isn't one shown, it's because they didn't put on in the Google Launcher... but my guess is that they are just replacing the functionality with a new method. I wouldn't worry about it.

Yeah, that's what I had hoped, but all the manufacturers like LG (even Samsung made it optional on the S7) and quite a few Asian companies are removing the drawer on their new flagships :( Posted from Nexus 6P

Don't worry we won't have to be the same same same like Apple! Just use any launcher, my preference is Nova, and you can have the app drawer without issue. But at the end of the day, we just should wait and see what they have in store because I'm sure they're still going to want to differentiate from similarity to remain unique because in the Android commercial mission statement it is all about not being the same. Posted via my Nexus 5X & T-Mobile Unlimited

I hope we get a Project Ara update!

There going to wait and see of LG is successful with the modules and decide whether to update based on that. Posted from my Nexus 6/Nexus 7 2013/Surface Pro 3

Hmm.. I never thought of that approach. That would make a lot of sense. Opinion expressed from a Moto X Pure

Hmm.. How much? That's one of the only things that would keep me from going lol.. Posted via the Android Central App

I had a blast in 2010 & 2011 attending... I gave up after failed attempts 2012 & 2013 to sign-up. It became such a fiasco to get in and the last year in Moscone they shortened the duration of the event too. Posted via the Android Central App

Was it worth going to as a non-developer and just as a fan? Do you still get cool free stuff if not a developer?
Android Central Newsletter
Get the best of Android Central in in your inbox, every day!
Thank you for signing up to Android Central. You will receive a verification email shortly.
There was a problem. Please refresh the page and try again.