Google Gnome is an April Fools' Day joke, but it's no laughing matter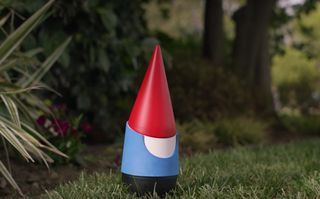 Happy April Fools' day! Even if you're not into it, at least there are some entertaining videos coming out of it. This one is from Google and it introduces a product called Google Gnome.
I don't understand why this Google Gnome isn't a real thing I can pay money for. I would love to be able to automate my backyard. We have a garden. We grow our own vegetables! I'd love to be able to ask Google Gnome how my potatoes are doing. And how we're all eventually going end up as compost in the ground somewhere...
I'm not laughing — because I'm devastated that this isn't real.
Get the Android Central Newsletter
Instant access to breaking news, the hottest reviews, great deals and helpful tips.
Florence Ion was formerly an editor and columnist at Android Central. She writes about Android-powered devices of all types and explores their usefulness in her everyday life. You can follow her on Twitter or watch her Tuesday nights on All About Android.
Someone needs to make the pieces to turn your home into a gnome, times I wish I had a 3D printer.

That might legitimately be one of the best uses ever for a 3D printer. Lol

That hat makes for a good antenna for outdoor use.

Yeah, I laughed. Thank you Google.

Good one, I liked that, and I played Ms. Pacman earlier today. 😃

I received the email from the Google Store on this as an item for sale. Really funny! There is a survey attached so you can give feedback. 😉

I love creative April fool's ideas!

At least Gnome has good taste in music.

I really want to make a fabric hat for my home....I might just have to try it to see his it impacts the audio. My daughter would love it.

I think I just figured out why I can't change my user name....

Is it because such a device would be severely limited by weak wifi signal in most ppl's backyards

I thought Google's April fool's day joke would be that the Pixel phones were in stock.