Google+ brings 1-click Auto Enhance to video uploads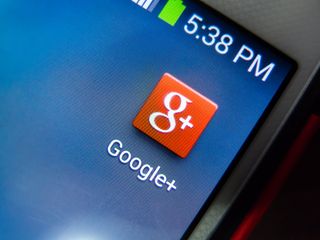 Google just brought over its Auto Enhance feature that debuted with photos to videos. The feature isn't enabled automatically for all videos, but with a single click, you can allow Google to use its algorithms to fine-tune your videos. The feature will work on the Google+ Photos app on Android as well as on Google+ for Mac, Windows and Chrome OS.
In the Android Google+ Photos app, open your video, tap the overflow menu, and then select Auto Enhance.
Here is how Auto Enhance for videos work, according to Google's Tim St. Clair in a Google+ post:
Use Auto Backup to securely store the videos you shoot.
Google+ will automatically analyze picture and audio quality. For best results make sure you have Auto Enhance turned on.
When we think we can make improvements, desktop Web users will see a banner asking whether you'd like to preview enhancements.
The preview will show an instant side-by-side comparison so you can choose to apply changes or stick with the original.
Source: Tim St. Clair
Is their anyway I can enable the Google+ app with out the Picasa getting put on my phone? Posted via Android Central App

You have Picasa on your phone? I don't. I have the Photos app, which is a component of Google+, but not Picasa.

Yeah I had to get on a computer and delete my Picasa web pictures. I didn't even know I had them until someone told me to check. Can I create a Google+ account without getting Picasa? Posted via Android Central App

Picasa is just another portal to access your pictures. Photos and Picasas both use the same photo storage/container base. You can't have Photos without Picasa but you can choose never to visit Picasa.

Thanks for the help. Posted via Android Central App

Which means you deleted your Google+ Photos in the process. They're one and the same. As long as you are uploading photos to Google+ Photos either via the auto-upload function that you had to enable (it asks), or manually, you have Picasa, as Google+ Photos is just a rebranding and new UI for that. Picasa will likely go away eventually. But they share a back end storage platform and our photos appear in both. But you asked about Picasa getting placed on your phone. It wasn't. There's no Picasa on your phone, you accessed it from the web.

Okay that makes sense. Thanks for the help. Posted via Android Central App

I wish they GIFS or moving pictures were sharable on facebook

If you have a Nexus 6 you'll find that the only place you can send your 4k videos is the youtube app and then only if you dont try and edit them in any way or the youtube editor will reduce them to 1080P.

With QuicPic you can access only Picasa not Photos (I know it's the same back end though). Posted via the Android Central App
Android Central Newsletter
Get the best of Android Central in in your inbox, every day!
Thank you for signing up to Android Central. You will receive a verification email shortly.
There was a problem. Please refresh the page and try again.