Google announces plenty of new Play Store features for developers that will benefit you, too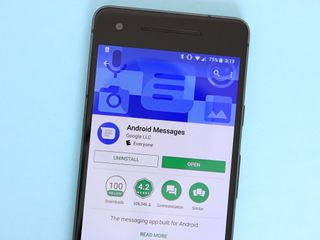 Google's highly anticipated event, Google I/O, never fails to make waves every year with the company's many announcements, debuts, and updates. This year, Google I/O 2019 revealed reworks for the Google Play Store, with plenty of new tools and improvements added based on developer feedback to help them sell, market, and update their apps more seamlessly.
First introduced last year, the Android App Bundle has some awesome new features finally leaving beta. According to a Google blog post, developers can now install features as needed or in the background, as well as regulate which parts of their app is delivered when it's installed. The ability to tailor these functionality features should be a blessing to developers looking to shave down the size of their apps. Given that more than 80,000 apps and games use app bundles, that's a ton of freed up space. Google Play instant experiences are also fully supported now.
Getting users to update their apps once they've downloaded them remains one of the biggest headaches for developers, but a new in-app updates API helped smooth that flow significantly in Google's early access program. Now widely available, this API supports two approaches: immediate flow, which requires users to download the necessary update before they can access the app; and flexible flow, which allows for the update to download in the background while the user continues enjoying the app. Security is now customizable as well, with varying levels of cryptographic strength for new install signing keys.
Another headache - testing - also received an upgrade. Developers can now swap test builds via internal app sharing, no keys or codes needed. The bugs themselves will remain every bit as difficult to fix, but at least now catching them should be a smidge easier.
Google Play Console data also got a makeover with plenty of new metrics and insights for developers to obsess over. These include core metrics like data on whose coming back to your app, how they installed it, automatic change analysis, and metric benchmarking. Aggregating and deduping can also be done over multiple periods from hours to quarters. Information on an app's download size and its size on individual devices at install time is now included in Android vitals along with optimization recommendations tailored to each app.
To judge benchmarks, developers can also now create a set of peers to compare their app too, which will take into account both public information like ratings and Android vitals data. In the next few months, an automatically generated peerset of around 100 similar apps will also become available to developers to gauge their app's growth.
The Play Store's user review system also got a makeover, though it won't go into effect until August. Instead of being determined by a cumulative value over the app's entire lifetime, more recent ratings will be weighed more heavily to reflect any development over time. Replying to reviews has also become more streamlined with the introduction of suggested replies based on the review's content.
Though recently launched at GDC, custom listings in the Play Store received an upgrade too. Developers can now create custom listings by install state as part of a new early access program, which will include the ability to customize marketing messages for individual users. Custom listing pages for pre-registration and pre-registration rewards have also launched.
All the top announcements from Google I/O 2019!
Get the Android Central Newsletter
Instant access to breaking news, the hottest reviews, great deals and helpful tips.