Chrome Remote Desktop: Everything you need to know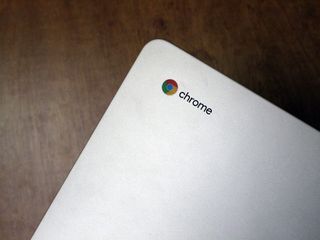 I have an unusual computer setup: I have a super powerful desktop at home and I carry a Chromebook with me when I'm out and about. The system has served me well over the past year, but there are times when I'm on the go and I need to tap into my extra power at home. This is where Chrome Remote Desktop comes into play — I can connect to my home computer from anywhere, so long as I have an Internet connection. If you'd like to do this, follow along!
How to install the Chrome Remote Desktop host on the machine you want to access
Before using Chrome Remote Desktop, the machine you'd like to access needs to be running the Chrome browser and the Chrome Remote Desktop host. Chromebooks and Chromeboxes that need to be accessed can skip this section since the necessary pieces are already built into Chrome OS.
If you have not done so, download the Chrome browser.
Sign into the browser by clicking the picture icon in the upper-right corner of the browser.
Once you're signed in, visit the Chrome Remote Desktop webpage.
Click the blue Get Started button.
Click the blue download icon underneath "Set up remote access."
Click the blue Accept and install button. If your computer requires an administrative password for installations, you will need to enter that.
Chrome Remote Desktop will ask you to set a name for the computer. Type the name in the text field.
You will be asked to create a PIN code to keep someone from accessing your system without your knowledge. The PIN can only be numbers, no letters and must be at least six digits long. And with that, we're done with setup!
How to access the desktop from another device
So long as both devices have an Internet connection, you'll be able to remote in and access the computer you've set up. Now it's time to get connected.
Download and install the Chrome Remote Desktop application from Google Play

(opens in new tab)

, the Chrome Web Store or the iOS App Store

(opens in new tab)

. You can also visit the Chrome Remote Desktop page again.
If necessary, sign into the application with the same Google account used above.
Under "My Computers", you should see the computer you set up before. Click the computer name.
Enter the PIN you created. If you'd like, you can tell the software to not ask for a PIN when connecting from this specific device. And that's it! You're connected to your home machine. There are some tools (like sending a Ctrl + Alt + Del command) in the menu on the right.
Another great use of Chrome Remote Desktop is providing support to other users. With this, I don't have to drive two hours just to get my mother's bookmarks bar to reappear. If you want to remotely help a user, have them install the Chrome Remote Desktop Host using the steps above.
Have the user open Chrome Remote Desktop on their device.
Under the Remote Support section, they will need to click the Generate Code button.
Chrome Remote Desktop will generate a code for this session. Have that person tell you the code.
On your machine, open Chrome Remote Desktop.
In the Remote Support section, type the code into the field labeled Access code.
A couple things to keep in mind here: you'll need a fast internet connection for this, and ping times are very important, since you'll be connecting in real time. If you're on LTE, make sure that your signal is strong.
Do you use Chrome Remote Desktop? Let us know down below!
Android Central Newsletter
Get instant access to breaking news, the hottest reviews, great deals and helpful tips
I use this all the time to help my parents. It works great. I don't have to have them open anything on their PC though. I just connect remotely from my PC, my phone or tablet and help them with what ever is required.

I'm debating how I want to have it set up for my parents when I go to their house this weekend. I'm leaning towards making them press "share" just to make them feel safer.

I actually have Chrome Remote desktop and Splashtop set up on their PC. This way if I can't connect with one, I can with the other. (I can also troubleshoot potential issues with one from the other). I don't really ever connect unless they ask, or unless I tell them first. It has saved me countless hours of either driving, or trying to fix something by talking to them on the phone. 😀

I been using this for quite a while, I always using ro remote control my workstation pc when I had to work at home sometimes, but I hope they add the file transfer feature like teamviewer did. Anyway this is a good tools, easy and fast

I've been using this for over two years... Easier than trying to get windows RDP setup for remote connections. Mainly use this to connect to home computer from work whenever it's more convenient... Also, for some reason, job is blocking my Webmail server, so I can check this way.

What's with the blurry screenshots? Helpful article, and I get the intent of the screenshots...but it's...weird. Arrows or circles or rectangles or something would be better.

I will keep that in mind for next time

So with this I can remote to my desktop from my Android phone/tablet, a Chromebook, or another windows device?

Yep, I do it all the time. The only complaint I have is that if you use multiple screens, you have to scroll back and forth. This is a pain in the rear when there is a huge difference in display resolution. With team viewer, you can pick each screen as you need it.

I have used chrome remote for many years but mostly in the opposite direction. My office issued crappy laptops that had special software and network connections. I did not want to add more screens to my desk (already had 2 monitors in one TV), so I just keep the laptop on but closed, force it to have dual displays and pop it up as a window on my workstation desktop. Works great, most if the time I forget it is remote. I have also taken the laptop out away from my office and done remote work. I have even edited video remotely, not recommend for heavy editing but it did surprisingly good.

I need a way to do this to my dad's Android. I have it locked down with Squarehome so it is harder for him to accidentally change things but he still often texts me that something is wrong and I have to fix it on the weekend. For 83 I must say he is doing really well with a his 1st smartphone.

I've been using it for a few years. I moved from LogMeIn to this. I have a file server at home in the basement and I never have physically touch it. Could be my favorite app and tool!

I've been using this same setup for almost a year, except its my work computer. It works wonders and has bailed me out on numerous occasions when I've needed to access something on my work computer during the weekend.

I use this application so often. Just today I used to check and see if Google had fixed a problem with GPM and Google Home. Logged into one of my home PCs, opened GPM in a browser and cast music to my Home units. Then I checked some remote web cams to see (different app) to see if I could hear anything. It is also nice for initiating updates ahead of getting home and wanting to play a game or simply use a computer.

What are the benefits or detriments vs windows RDC?

Really? NO discussion about the AES encryption and secure SSL connection? I would have thought that would have been one of the first things discussed.

How do I keep from getting logged off/session terminating so soon??? It is very annoying.

Yeah, chrome remote desktop is good. However, recently I discovered another very good alternative: R-HUB remote support servers. It works on both MAC and Windows and is only one time cost as compared to hosted services.

The first couple of times I used Chrome Remote Desktop it worked great. But lately it's almost useless.
It seems to work a lot better on Windows to Windows system or Windows to Chromebook, but the last two times I've tried Chromebook to Chromebook I could see the desktop of the other person but could not control it remotely. I tried TeamViewer but that didn't work at all Chromebook to Chromebook.
Android Central Newsletter
Get instant access to breaking news, the hottest reviews, great deals and helpful tips
Thank you for signing up to Android Central. You will receive a verification email shortly.
There was a problem. Please refresh the page and try again.