Gas Station Blood Pressure Cuff [#acpodcast]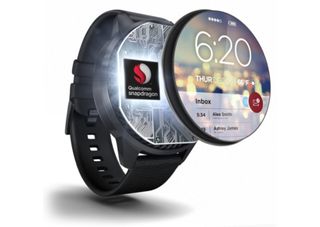 Russell Holly, Alex Dobie, and Jerry Hildenbrand are here with tons of information to share about the new Snapdragon Wear 3100 chip and Wear OS. Even with the battery improvements being promised by Qualcomm, the world is not without some watch envy when it comes to Apple Watch Series 4.
Apple may have had their moment in the spotlight this week, but there are still many Android devices yet to come in 2018. The team dig into what we know so far about the LG V40, OnePlus 6T, and the throughly spoiled Pixel 3.
All that, and Russell raves about June. It's a smart oven with sensors out the wazoo, machine learning, and OTA updates that add more cooking features. It's a high steaks episode!
Listen now
Show Notes and Links:
Everything we know about battery improvements on the new Snapdragon Wear 3100
OnePlus 6T: News, Rumors, Release Date, Specs, and more!
June oven

(opens in new tab)
Sponsors:
Google is killing off the Inbox app. Soon you'll have to read your emails in YouTube.

I hope Google keeps their Pixel 3 XL down to under $1000. We'll see... Maybe all of those leaks will turn out false - I doubt it - but wouldn't that be something if that was all a hoax after all...
Android Central Newsletter
Get the best of Android Central in in your inbox, every day!
Thank you for signing up to Android Central. You will receive a verification email shortly.
There was a problem. Please refresh the page and try again.