GameSir have released a fantastic controller in the T4 Kaleid, at a great price. With a surprising level of comfort, great button quality, and excellent performance while gaming, this controller is an easy one to recommend. The many customization options are a welcome inclusion for a controller of this price too, and the controller lights, while annoying at times, can be easily turned off. The wired connection could be an issue if you want to game on the go though, but if you can overlook this, the T4 Kaleid is an impressive controller.
Pros
+

Looks great

+

Comfortable to hold

+

Well priced

+

Excellent customization options

+

Great build quality

+

Responsive while playing
Cons
-

Wired connection isn't necessarily ideal

-

Controller lights can be annoying
Why you can trust Android Central Our expert reviewers spend hours testing and comparing products and services so you can choose the best for you. Find out more about how we test.
GameSir is a third-party brand that many have come to associate with products of high quality, and their latest controller model, the T4 Kaleid, is no exception. The highly customizable and easy-to-use gamepad boasts a slew of features, and it's certainly a looker too. On Android, it performs extremely well and is satisfying to use, and if you're looking for a great controller to play games on your mobile, the T4 Kalied is a solid choice. The price point is fantastic for a controller of this standard too, making it an accessible option for someone who wants some ability to fine-tune their gaming experience without spending a huge amount to do so.
Price and availability
Currently, the T4 Kaleid is priced at $41.99, or £35.69, and comes with a cable. This is great value considering the quality of the controller, with the slew of customization features and sturdy shell making it extremely well-priced. The T4 Kaleid is readily available on Amazon and through the Gamesir website, meaning it shouldn't be too hard to get your hands on a great wired Android controller.
Design and comfort
GameSir has utilized its experience in eye-catching controller design from such controllers as the X3, creating a very compelling controller in the T4 Kaleid. This is immediately apparent at first glance, with the striking transparent shell reminiscent of the fondly remembered DualShock 2 variants. When plugged in, the customizable lights are very effective, with users able to change the pattern, colors and brightness with some intuitive use of the mode button and disable them altogether if they so choose. The controller features an audio mic and back buttons and has a sleek look while giving the appearance of a high-quality product. The T4 Kaleid also feels great to hold, with the ergonomic design and offset thumbsticks resulting in a comfortable grip with easy-to-reach buttons, including those on the back of the controller. Triggers are well positioned with a great amount of tension, while the face buttons offer a satisfying click when pressed. It is also perfectly weighted – enough to contribute to the feeling of great quality, while not being too heavy to cause fatigue during long playthroughs.
Features
Users can add to this level of comfort with an impressive amount of customization, with many settings able to be tweaked on the dedicated T4 Kaleid Windows app. Upon connecting the controller, the app offers up a slew of options, including stick sensitivity and deadzone tweaking, trigger sensitivity, and vibration levels. Lights can be further personalized here too, with the app offering various presets and animations to choose from, as well as the ability to allow the lights to react to audio, and activate when the controller is picked up. Motion settings can also be activated, with players able to fine-tune it to suit their playstyle to a surprising degree. Buttons can be completely remapped too. The result of this is a controller that allows for an excellent amount of customization and allows a player to enhance their gaming experience through the ability to change a controller to fit how they want to play.
The T4 Kaleid can be used to play on Android devices in a couple of ways, either through Android TV or by connecting it straight to your Android device. The wired connection isn't ideal if you want to easily connect to your phone, since you'll need an adapter to attach to the cable in order to insert it into the device. While it is initially cumbersome, the wired connection allows for a gaming experience that minimizes latency, but it is one of the major drawbacks for the T4 Kaleid when playing on Android since a wireless connection when playing on the go is far more desirable.
How it feels while gaming
If a wired connection is something that you can get past, however, then the T4 Kaleid offers a smooth and recommendable gaming experience. The satisfying button presses and high-quality feel of the thumbsticks and triggers go a long way to immersing you in whatever game you choose to play, while the customization options certainly make a difference. The lack of latency due to the wired connection can be felt too, and the rumble features aren't too intrusive. The glow from the pulsating controller lights is certainly distracting at times though. Although this can be easily dimmed on the fly, even its lowest setting was a bit much occasionally. Disabling them altogether is unfortunately the best option, though this entirely depends on the personal tolerance of the player.
The competition
There are a lot of Android controllers out there these days, each one offering a range of features. Whether or not you decide to purchase the T4 Kaleid or go with another option will depend on your personal preference, as each controller offers something different. If you want a physical controller like the T4 Kaleid and already play on a console, using your Xbox controller is a solid choice, especially if you prefer the convenience of a Bluetooth connection. The $36 Razer Raiju Mobile is also a great option, offering both Bluetooth and wired connection options. It doesn't allow players to remap buttons like the T4 Kaleid, however, so players looking for some flexibility and the ability to customize their gaming sessions may be disappointed.
If you like the feel of a handheld console like the Nintendo Switch or Steam Deck, there are also controllers that simulate that style. The Nacon MG-X Pro is one of the better examples, its lightweight Xbox-inspired design and long battery life make it useful on the go, something that the T4 Kaleid unfortunately can't match.
Should you buy it?
Ultimately, the T4 Kaleid is a high-quality controller, punching far above its weight when considering its relatively cheap price point. The sleek and robust transparent shell harkens back to simpler times, while the face buttons and triggers are very satisfying to use. The app offers a range of customization options, another contributing factor to this controller's great value. The wired connection and difficulty in connecting it to Android isn't ideal though, particularly if you plan to game on the go. The lights can also be distracting and are arguably a bit much, but this effect can be minimized on the controller itself, without needing to go to the app. Overall, if you can get past some minor inconveniences, the T4 Kaleid is a fine controller and one that is well worth the price.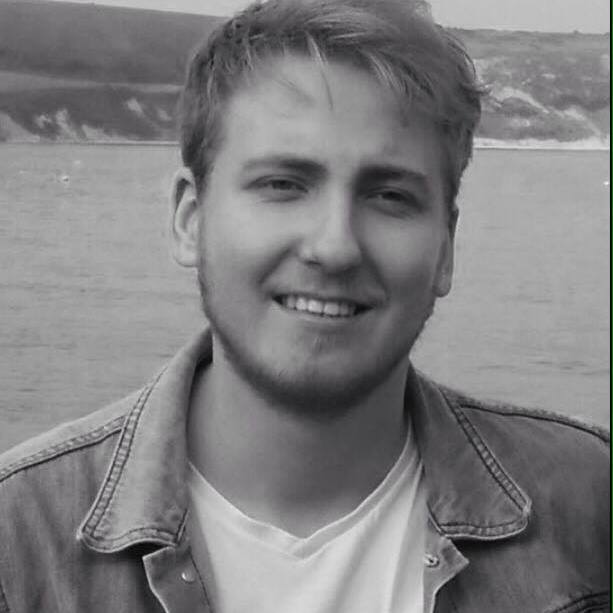 Matt has been gaming since he was young, and enjoys exploring obscure indie games in between the latest AAA releases. The train sequence from Uncharted 2 still blows his mind. Find him on twitter @mshore94.