Bottom line: With multiple desk sizes, colors, and finishes, you can not only get the perfect look for your work setup, but you also get the ideal height at the push of a button.
Pros
+

Solid build quality

+

Multiple finishes for the top and legs

+

Different desk sizes available

+

Good range of height adjustments

+

Ability to set up to three height presets

+

Set an alarm to remind you to stand or sit
Cons
-

Instructions for building it could be clearer

-

Larger desk sizes would be nice

-

Missing hidden cords for a cleaner look
Why you can trust Android Central Our expert reviewers spend hours testing and comparing products and services so you can choose the best for you. Find out more about how we test.
FlexiSpot makes some of the best standing desks out there, so I couldn't have been more excited to do a FlexiSpot adjustable standing desk review. Like many people, when I started working from home, I had to come up with an office setup. I needed a space that would have the least amount of distractions and separate me from my main living space so that I wouldn't be tempted to clean up or work on home projects.
Lucky for me, my property has a few outbuildings, and one is a relatively large shed that is lightly insulated. We use it for storage, but we could reorganize it a bit to make me office space in the front part of it. While it isn't the most glamorous setup, it serves to give me a dedicated workspace. Having a desk that would let me have the ability to move around while still working is wonderful.
The FlexiSpot desk's ability to set multiple preset heights for me to get various levels of work positions really helps to live up to the brand name of being flexible. The clean and well-designed desk has changed the way I work and has done so for the better. It's not all glowing thoughts for this desk, but I'm delighted to have it.
Sit, stand, move
FlexiSpot EN1 Adjustable Standing Desk: What I like
When I began working from home, I started thinking of ways to ensure my productivity remained high while also being comfortable. As much as the idea of working from my couch or bed sounded terrific, even the best lap desk couldn't save me from inevitably becoming too comfortable and not getting any work done. So as I mentioned above, it became clear that I would need to commandeer a portion of our storage shed for my office.
I had an old desk that was in the building when we moved in, so after reorganizing the space for me to have an area to work, I cleaned up the desk, and I had an office. However, it was just a typical desk for sitting, and as days went by, I realized how much I really didn't like it. Then along came the FlexiSpot EN1 adjustable standing desk. I didn't know how much I would genuinely like having a desk like this, but wow do I love it.
Swipe to scroll horizontally
Specs
FlexiSpot EN1 Adjustable Standing Desk
Desk Width
33.5" - 50.8" adjustable width
Desk Height
27.9" - 47.6" adjustable height
Desktop Sizes
55" x 28"
42" x 24"
48" x 30"
Controls
Up/Down
3 programmable presets
Sit-Stand Reminder
Desktop Colors
Black
White
Mahogany
Maple
Graphite
Grey Wood Grain
Marble Grey
Special Walnut
Frame Colors
Black
White
Grey
Lifting Mechanism
Electric Motor with 154 lbs capacity
Lift Rate
1" per second
For starters, the look of the desk is very nice. While there's nothing overly unique about it, the finishes are well done. There are multiple color and size choices for the desktop itself and numerous color options for the desk's legs. As I came from a very large desk that measured 65" x 30", I went with the largest option I could and got the 55" x 28" in mahogany with grey legs.
Assembly wasn't too tricky, but there were some hiccups that I'll cover a bit later. One of the final steps is to choose which side of the desk you want to place the controls on. Since this desk has an electric motor capable of lifting up to 154 pounds to move the workspace, including equipment up and down, you'll want the controls in a comfortable location for smooth transitions.
The motor is relatively quiet as it moves the desktop to different heights. A little whine comes out when you press the up or down arrow on the controls to change heights at up to 1" per second. There is a good range of adjustments that can be made by the simple press of a button. It can be set as low as 27.9" up to 47.6" with small adjustments of .1" per button press. To make it even easier to go from sitting to standing, there are three programmable presets for a quick change-up.
Part of being comfortable and healthy when working from home is having the best ergonomic office equipment. One part is getting your chair to the correct height for your body, and generally, you can't get your desk to match the height you need — not without a lot of effort anyway. The FlexiSpot EN1 lets me program the exact height I need to match my chair height perfectly, and when I'm ready to stand up, that height is a single press away.
Programming what the buttons are is simple. All that's needed is to use the up or down arrow to get your preferred desktop-level within a tenth of an inch, then press the memory button — M — then the number you want it assigned to. Since there's three options, you can get a sit, stand, and maybe a little higher position for video calls.
The other button on the control pad with an A on it is for setting a reminder to sit or stand. Pressing that button lets you set a time from 99 seconds down to 1 minute. The LED display will then start counting down the time, and once it runs out, you'll hear a beeping sound coming from the control pad so you can push your programmed sit or stand button to change positions. This has helped make me remember that oh yeah, I do have the option to sit or stand to work.
Messy, messy, messy
FlexiSpot EN1 Adjustable Standing Desk: What I don't like
There's very little to dislike about the FlexiSpot EN1 adjustable desk. The materials it's made from seem to be of good quality, there are multiple options to customize the look and size of it, and there are many useful features for adjusting the desk. However, there are a few things that could be improved. One of which is the instructions for building the desk.
I'm a relatively handy person when it comes to using my hands to build, or break, things. Though I usually disregard instructions when putting something as basic as a desk together, I decided it would be good to follow along in this instance. There are two boxes, one had the desktop, and the other had the legs, motor, controls, and the rest of the hardware.
The instructions are pretty good for the most part. However, some of the steps leave a lot of assumption in that the builder will be able to figure out part of the next step. A couple of times, I would be going along with the steps, and I think I accidentally skipped one because when I was time to do the next part, directions didn't add up.
After getting the desk all set up and plugged in, I could soon see that I would need to implement some of the best cable management solutions as recommended by my colleagues here at AC. I don't necessarily do a lot to hide cords with my desk usually, but when you have a desk with no back that raises up and down, you realize how messy it can look. There's also the interesting added consideration that your cords' length and placement have to accommodate the desk moving.
FlexiSpot does include a few stick-on cable ties to hold up cords, but those aren't very large, so holding more than one or two cords won't be an option. It would be nice to have had some channels built-into the desk to put cords in, even it was just to hide the power cable for the desk itself.
The only other issue I have with the desk is that I wish it were larger. Don't get me wrong; the desk is large, but I would like for it to have been a bit deeper. The 55" desk length is ok even though I'd like it to be longer, my work setup is relatively unique where I have two computers I work from throughout the day, but I would like it a bit wider. If I didn't use an arm for my monitor, the desk would become far more cramped and cluttered than it already is.
The competition
One of the most well-known brands in the standing desk sector is Vari, though its desks come in at a bit of a higher price. The desks are very well made and have some unique desktop finishes to choose from. One of the most striking is the reclaimed wood option. It adds a bit of a rustic feel to the top, which would fit my office space very well. You get four programmable heights to set up, but you won't have a button to set a reminder when you've been in one position for too long, nor will you get any cable management help.
Another option to consider is the SHW Electric Height Adjustable Computer Desk. This desk has many of the same features and is closer in price to the FlexiSpot EN1. Still, you miss out on customization options for your desktop and legs. The main difference with the SHW desk is that it includes cable management solutions. There is an built-in under the table wire basket for cables, as well as ports in the desktop to pass wires through so they don't just hang off the back.
If you already have a desk that you really love but want the option to sit or stand, then you may want to look at the VersaDesk Power Pro. The VersaDesk sets on top of your existing desk and can raise or lower with the push of a button. It is multi-leveled so that you can have your monitor up on the riser with your keyboard and mouse on the shelf below for a more comfortable position.
FlexiSpot EN1 Adjustable Standing Desk: Should you buy
You should buy this if ...
You want a more ergonomic working environment.
You want to have a desk that allows you to move around and stretch a bit while still being productive.
You want a desk that can remind you to change your work position throughout the day.
You are looking for a desk that offers great ergonomics, looks good, and won't break the bank.
You should not buy this if ...
You don't like standing to work.
You don't want a desk with built-in cable management.
There is very little to not like about this desk from FlexiSpot. It's not cheap, but there are far more expensive options out there. It's a desk that brings many features that you wouldn't expect given the price, such as the sturdy build materials, nice finishes, and control options that competitors don't offer. Though at this price point, some help with cable organization would be a welcome addition.
4.5 out of 5
Initially, I really wasn't sure how much I would enjoy a standing desk. However, once I implemented it into my daily routine, I don't want to be without one. The FlexiSpot EN1 has been great to have. The floor in my workspace is very uneven, and the "solution" I have to make it a bit nicer only makes the floor more uneven.
The adjustable feet on the FlexiSpot makes it wobble-free, and when I work from a standing position, I don't feel like the desk is going to topple. It would be easy for the desk to feel unstable in a taller setting, but the durable legs and quality components make it feel sturdy, whether in sit or stand mode. I love the programmable heights that let me get the perfect position for myself, and the customizable reminder built into the controls is great for getting me onto or off of my feet.
Though I would have like to had some cable management included with the desk, other than a few stick-on cable ties, it is hard to find much of anything to complain about. The FlexiSpot EN1 adjustable standing desk has been a wonderful and comfortable addition to my office.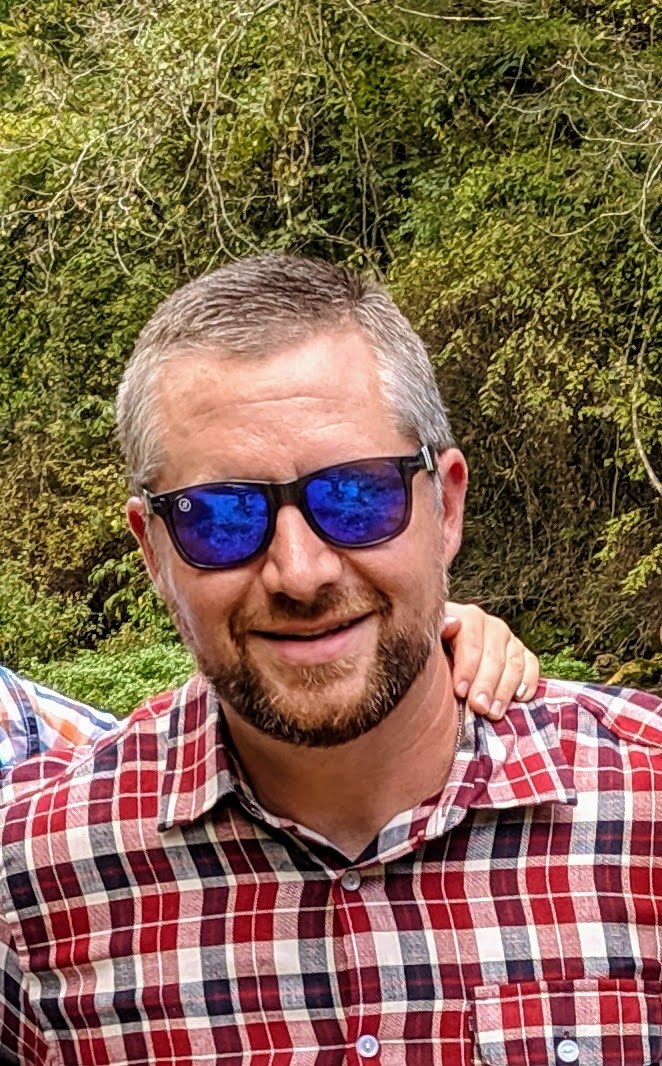 Chris Wedel is a fan of all things tech and gadgets. Living in rural Kansas with his wife and two young boys makes finding ways to get and stay online tricky. By utilizing his years of experience with the tech and mobile communications industries — success is assured. When not conquering connectivity challenges and testing new gadgets, he enjoys cruising a gravel road in his UTV with some good tunes.