First CyanogenMod nightly builds available for Galaxy S II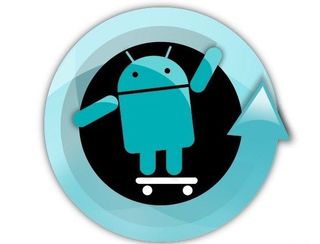 Good news for Galaxy S II owners looking for a bit of custom firmware action. Samsung's excellent flagship device has taken its first step towards being fully supported by CyanogenMod, with early Galaxy S II nightly builds of the popular custom ROM now rolling out. The nightlies are based on the CyanogenMod 7.1 branch, which in turn is based on Android 2.3.4.
As ever, these builds are considered highly unstable and are likely to contain bugs and missing or broken functionality. Still, if you're rocking a shiny new Galaxy S II and fancy a change from TouchWiz, then you can grab the latest nightly for your device through ROM Manager, or the source link below.
Source: CyanogenMod
Alex was with Android Central for over a decade, producing written and video content for the site, and served as global Executive Editor from 2016 to 2022.
One of the main things that actually has me interested in the SGS2 is how much better Touchwiz has gotten... I was blow away by the revamp... so I just may enjoy the phone how its meant to be for a while.

The cool thing about this is Samsung gave Cyanogen these phones to develop on. I agree with the first poster, Touch wiz 4 looks really good! So Samsung, hurry the fuck up with this for Sprint!

it sucks & im hoping im wrong but if im right then yeah were fucked, what if galaxy 2 scores so high & is so ahead of all the phones already made to be sold that putting the galaxy 2 on sale wouldnt leave room for any phone like evo3D & photon 4G & others coming to sell because all anyone wants is the galaxy 2? the worst thing that could happen is that sprint & all other carriers would hold off the galaxy 2 until all the inferior phones were to sell first, then when sales slow down theyll put galaxy 2 on sale. if that is the reason & most likely could be the reason knowing that greed is what drives the economy then yeah me you & anyone else wanting the galaxy 2 is on a long waiting list, its good to live in america aint it :[

This is great news. So when it is finally released on sprint I can get right back to what I love with little to no wait. Thats why I returned my 3D.

Yeah I'm gonna do the sprint cell phone shuffle and hold out for the SGII- return my EVO3D for a photon, return that for a NS4G, and hope that its come out by then. LOL.

i thought about doing that, kind of a low thing to do but ef it! dont they have like a limit to how many phones you could use with the 30 day guarantee? i returned my 3D & was gonna go for the photon but then i was thinking what if i dont like the photon or what if the galaxy 2 comes out a 3 weeks after i grabbed the photon,would they still give me the 30 day guarantee on my second or even third phone? write back cause i need to know thanks!

It's not Samsung fault that the phone is not in USA. It's the greedy carriers fault.
Android Central Newsletter
Thank you for signing up to Android Central. You will receive a verification email shortly.
There was a problem. Please refresh the page and try again.