Vine for Twitter, and what it means for you on Android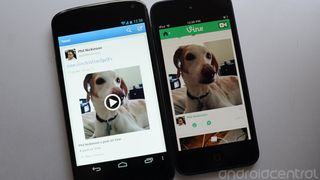 Twitter and Vine today announced that (1) Vine is now available for iOS devices and (2) has been purchased by Twitter. If you hadn't heard of Vine before today, we're not too surprised -- it's been in limited beta testing until now, and it's not available for Android. But, seeing as how all roads (eventually) lead to Android these days, we're taking a quick look at it here.
The oversimplified version is that Vine is to video what Instagram is to pictures. In actuality, it's a fairly simple app that lets you take up to 6 seconds of video that might well be mistaken for a really good animated gif. It doesn't have to be 6 consecutive seconds, though. You can do two 3-second clips strung together. Or three 2-second clips. Or, if you hate your friends, six 1-second clips.
You're going to start seeing a lot of these, even if there's no Android app.
Rene reviewed how Vine for iPhone works (or doesn't) over on iMore. More of my thoughts, after the break.
So, some thoughts on Vine and how it pertains to Android at the moment, because you're going to see these in your Twitter streams:
The videos play back very nicely in the app and in a full web browser. No reason they shouldn't, right? But I can't get the Vine videos to play back in the Chrome Android browser. (And Twitter not-so-conveniently makes it a pain in the ass to not use its mobile site.)
You can, however, get a Vine video to play in the official Twitter app, but for some reason I have to wait 20 seconds for a 6-second video to load. No bueno.
But whereas a still image is worth 1,000 words, six seconds of video seems to more like an illustration. For sure we'll see some important 6-second clips at some point. But that's pretty limiting as a video format.
Good luck sharing your Vine video if you didn't properly Tweet it out the first time. My first test was of bacon frying. Only place you can see it is on the Vine app because for some reason the Tweet didn't go out. There's no option to share post-publication. Instead, you get my dog.
The social features are still pretty wonky. Searching for Vine users among my Twitter friends omits some pretty obvious returns -- but I have the feeling it's just slow to work those APIs. Certainly nothing that can't be fixed.
So there's some work to be done, still, particularly in regards to viewing videos outside of iOS. Shocker, right? But now you're better prepared for the big bad world out there, and for when it comes to Android later.
Have you listened to this week's Android Central Podcast?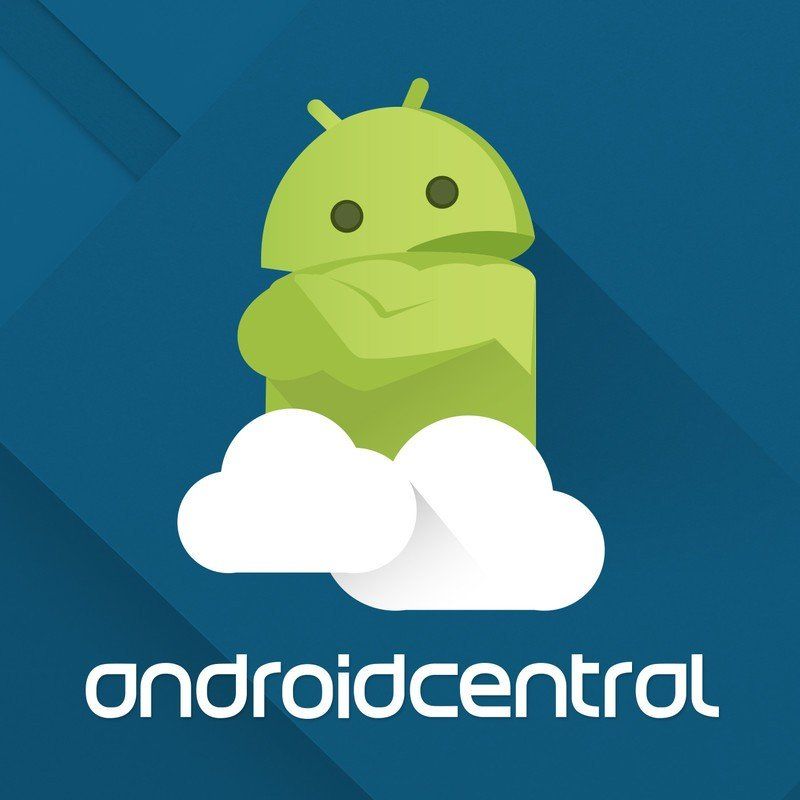 Every week, the Android Central Podcast brings you the latest tech news, analysis and hot takes, with familiar co-hosts and special guests.
"Or, if you hate your friends, six 1-second clips." Or if you really, really, really hate everyone on the internet, you can try to post 12 half-second clips. https://twitter.com/ajdomanico/status/294514893267271680

This sounds remarkably stupid and useless.

I wouldn't go so far as to call it stupid. However, if you're not big into social networking (I'm not), then this is going to be a completely useless app to you.

The videos don't work in the Chrome desktop browser either, at least for me. The same video in IE works.

Works for me in Chrome on the desktop (Win7).

Didn't work for me either, I'm running Chrome desktop browser 24.0.1312.56 m for Windows 7 & 8 Apparently if you go to the Chrome flags settings and turn off Accelerated Video Decoding and restart it works. So it's probably a bug in Chrome. Worked in Safari and IE 9 & 10.

Video plays on my Chrome. Im running Version 26.0.1386.0 dev-m

I'm so glad I don't use twitter

There is no excuse for apps to not be out on Android at launch anymore.

Sure there is, creating a monopoly is a perfect reason/excuse to do this! :D

Brilliant intro Phil! "Omg, it's an iPod!" LOL

This will be used for porn.

I don't mind app developers using the iPeople as beta testers. When they get all the bugs worked out it will be released on Android.

I am not sure if I am missing something but I have a Motorola Xoom but I am unable to play any vine videos. Does anyone have a suggestion or better yet, a solution? Thank you in advance for any assistance.
Android Central Newsletter
Thank you for signing up to Android Central. You will receive a verification email shortly.
There was a problem. Please refresh the page and try again.