Even Kickstarter success stories are sick of nonsense campaigns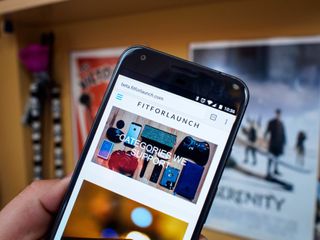 The core idea behind Kickstarter, where a great idea can become reality with support from people outside of your average sphere of influence, is amazing. We've seen tremendous success stories come from the crowdfunding site and its clones, but more often than not what you hear about are the failures. Things that sounded amazing but were terrible when it shipped, things that promised to ship within six months but over a year later have yet to manifest, and sordid tales of people blowing backer money on parties or just plain disappearing with the cash plague the reputation of services like Kickstarter.
It's easy to say there's no such thing as a guarantee with Kickstarter. After all, you're not supposed to be buying a product, you're supposed to be investing in an idea with a "reward" for when that idea becomes reality. That sounds nice, right until companies like Pebble use Kickstarter as a shopping cart for its next great idea only to be bought by Fitbit before shipping it. If companies are going to be allowed to use crowdfunding sites as thinly veiled shopping cart systems, it'd be nice if there was some way to reassure would-be consumers when a new idea has a strong chance of successfully delivering that product. In theory, that's what a new service called FitForLaunch is all about.
FitForLaunch is the brain child of Michael Armani, whose company M3D has had multiple successful crowdfunding campaigns for its 3D printers. Like most people paying attention to Kickstarter, Armani has seen competing products grab a lot of attention and either repeatedly fail to deliver or be bought up by larger companies and never ship at all. More than anything, the failure of others in the relatively fragile consumer 3D Printer space makes it difficult for those burned by other projects to trust much of anything. After launching a campaign to offer people who were screwed over by failed 3D Printer projects a steep discount on his own hardware, Armani has decided to try educating consumers before they click Back This Project again.
The goal of FitForLaunch seems fairly straightforward, but far from simple. It's a crowdfunding service that offers a delivery guarantee, with promises to either finish a product itself when possible or totally refund backer money should a campaign fail to deliver. It's a wild departure from how crowdfunding sites typically operate, but the site is able to offer this guarantee by thoroughly vetting the companies submitting campaigns and charging them all a warranty percentage before the campaign is launched. In theory, the end result is a collection of ideas that are much more likely to end in successful delivery of a functional product for the people doing the "backing" on the site.
More than anything, FitForLaunch seems entirely willing to ditch the "micro investor" pretense with its crowdfunding approach. You're basically pre-pre-ordering something because the sales pitch won you over and there's a reasonable guarantee that you'll actually get something close to what you think you're paying for. This isn't a tech-specific effort, either. The site is focused on games and art as well, with experts in each to help determine which campaigns are prepared to deliver the thing it claims to be ready to make.
It's a practical approach that is likely to win over people who are still extra salty about whatever campaign last left them feeling screwed over, but there's still a bit of a chicken and egg problem here. People go to Kickstarter because it's almost a household name at this point, and the sheer volume of ideas draws in more people from all over the world for different reasons.
Will FitForLaunch ever have a viral Potato Salad moment, complete with the thousands of people that participated in other campaigns immediately after? Probably not, but if it did you'd be able to buy knowing your order won't show up on the back of a hot shipping truck wrapped in nothing but a paper bag.
Get the Android Central Newsletter
Instant access to breaking news, the hottest reviews, great deals and helpful tips.