Do you have the February 2019 security patch on your Pixel phone?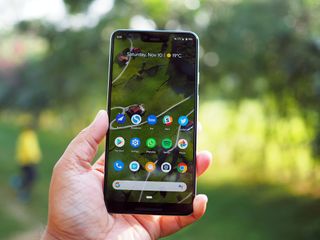 Like we see every single month, Google recently started pushing out its February 2019 security patch to Pixel and Nexus devices. These patches may not be as exciting as full-fledged Android updates, but they do allow your phone to keep performing with the latest bug fixes and security upgrades.
These patches are usually pretty fast to make their way to devices around the globe, and looking through the AC forums, it would appear that most people already have it.
What about you? Have you received the February 2019 security patch?
Join the conversation in the forums!
Joe Maring was a Senior Editor for Android Central between 2017 and 2021. You can reach him on Twitter at @JoeMaring1.
No, never arrived on P3 and update button useless as always

Get the factory image here
https://developers.google.com/android/images and flash it yourself...it is not difficult.

arrived on monday in uk pixel 3, very pleased with update frequency

Yep. Got it on first push of update button.

February patch reverted p3xl audio back to the trash it was before the December patch.. Why!? Bring heck the December patch audio profile!

In December I bought an Lg K30 unlocked from Amazon and activated it on Verizon prepaid. To my surprise a couple weeks ago I received a large update. It turned out to be Nov 1 security patch but more importantly it was Oreo up from Nougat 7.1. I didn't think entry level devices got os updates. Pretty cool though.

I think you have to stop including the Nexus in these stories. Nexus security updates were supposed to stop as of October 2018, but our 6P and 5X both got two free updates. Current as of December 2018. None since then.

Got it Feb 5 on my OG pixel.

Rockin' a Pixel 3XL on Google Fi, and unfortunately no update yet. I've checked several times over the past 24 hours. Odd because the January update came to my phone the first time I checked.

Yes. Got it on my VZW Pixel 2 XL on the 5th. ☺ Came in and I was like, oh yeah it's early February. 😁

I got my February update on Monday morning the 4th.
But it was on my Wonderful, fantastic, excellent, Essential PH-1!!!
Way before the Pixels!!!

Dead discussion at this point but it's Wednesday February 13th and I've been hitting my check for update button daily. Still no Feb update. Still on January 5th. Pixel 3 XL on Google Fi.
Android Central Newsletter
Get the best of Android Central in in your inbox, every day!
Thank you for signing up to Android Central. You will receive a verification email shortly.
There was a problem. Please refresh the page and try again.