Deal: Get the Sony Xperia XZ Premium for $100 off!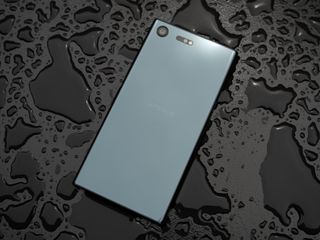 Sony's Xperia XZ Premium is a great phone that is a bit on the spendy side. Andrew noted in his review of the device that, at the suggested retail price of $799, there are a few major compromises that keep the phone from being universally recommended. Other phones in the price range offer better cameras, similar specifications and, most importantly, a fingerprint sensor.
For a limited time, Amazon and B&H (opens in new tab) have the phone on sale for $699, making it a more worthwhile endeavor. This is the U.S. version and includes a U.S. warranty. There's still no fingerprint sensor — unless you want to flash a different version of the firmware of the phone (which voids the warranty). The Sony Xperia XZ Premium is compatible with GSM carriers such as AT&T and T-Mobile.
Anyone taking Amazon or B&H (opens in new tab) up on the offer? Let us know in the comments below!
See at Amazon (opens in new tab)
Android Central Newsletter
Get instant access to breaking news, the hottest reviews, great deals and helpful tips
Since when is a $700 phone a good deal? It's starting price should have been $600.

Well, $700 is better than $800!

Why would anyone buy the US version when the International version is cheaper AND has a working fingerprint sensor. I got mine for $609 a couple of weeks ago and it is awesomazing!

Good to know. So for those of you who have it, what's it missing (some U.S. Bands)? Which network are you using it on?

Has all the same bands. I'm using it on T-mobile and AT&T as it's a dual Sim device. I can't think of anything it's lacking. The only difference is that it has two things the US version doesn't: working finger print sensor and dual Sim capabilities.

I have this phone. International version. Android pay does not work. That's one major omission (for me, at least).

I had not looked at that because I use Samsung Pay. It works with the XZP because I have it paired with a Samsung Gear S3.

Does it have wifi calling?

I don't use Wi-Fi calling but if I'm not mistaken it doesn't work with either the US or International version as T-Mobile or any carrier for that matter, needs to do something on their end.

I bought a Z5P international and it took a crap on me. No warranty so I got no help from Sony. I would deal with no fingerprint sensor for the year then flash a UK rom

Or just buy a warranty from Square Trade on Amazon for $50 like I did. Still comes out cheaper than the US version even at the supposed sale price on this article.

I have the international version and its phenomenal. It's just as buttery smooth and fast as my pixel xl I used to have. Haven't had one hiccup over the month and a half or so that I've had the xzp.

It's the sleeper hit of 2017 in my opinion. I've set aside my S8+ in favor of the XZP. An additional perk for me is that I have a unique device in a sea of iPhones and Samsungs (that being said I also have an iPhone and a Samsung lol).
Android Central Newsletter
Get instant access to breaking news, the hottest reviews, great deals and helpful tips
Thank you for signing up to Android Central. You will receive a verification email shortly.
There was a problem. Please refresh the page and try again.