CyanogenMod 9 nightlies now available for the HTC Sensation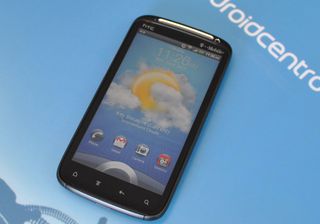 Back in March we let you all know that the CyanogenMod team had set up CM9 source repos for the HTC Sensation (also known as Pyramid) but after that things sort of fell quiet. Here it is now May and we're seeing the first build of CM9 appear for the masses. If you're looking to give it a go, you can head on over to the CyanogenMod download site using the link below but keep in mind, some things may be broken. Coincidentally, all of this is happening now, while we're only a few days out from T-Mobile officially rolling out Ice Cream Sandwich to the device.
Source: CyanogenMod
Running it right now. Pretty much everything works. Gotta thank Vorbeth, interviligium, faux123, Sc2k, and elelinux for getting this where it is from where it was in March.

Nice! I still have my Sensation but don't have the T-Mobile service anymore. Using the Bionic on Verizon lol

I waited 6 months for this. about time!!! so excited :D

Got a noobish question. What are nightlies? I know cyanogen mod but I always see nightlies what does that mean?
Android Central Newsletter
Get the best of Android Central in in your inbox, every day!
Thank you for signing up to Android Central. You will receive a verification email shortly.
There was a problem. Please refresh the page and try again.