CyanogenMod adds support for slew of phones from Xiaomi, Huawei, and more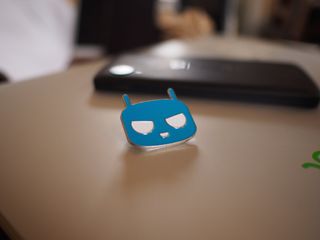 The CyanogenMod team (that's the open source, community-driven ROM project) has announced some new additions to its supported smartphones, meaning a number of new phones from the likes of Huawei, Xiaomi, and more are seeing active development of compatible CyanogenMod ROMs. Of particular note are phones from some lesser-known names such as Smarten and WileyFox, and Huawei, whose team has made some direct contributions to CyanogenMod development for several devices. Here's the full breakdown of newly supported devices from each manufacturer:
Huawei - Honor 4, Honor 4x, Ascend Mate 2, Snapto
Motorola - Moto E 2015, Moto G 2015
Xiaomi - Mi3w, Mi4
Smartfen - AndroMax Q
WileyFox - Storm, Swift
Oppo - R7, R7Plus, R5Plus
Samsung - S5 Duos, Galaxy S5 (Japan and China variants)
HTC - M8 Dual SIM
LG - G3 (Korean variant)
It clearly takes a lot of work by the community to maintain CyanogenMod support across such a wide range of devices, and it's great to see these added to the list. If you own one of the above smartphones, or plan on picking one up, you should start seeing CyanogenMod ROMs available going forward.
Source: CyanogenMod Blog
Thanks to all the device maintainers who are supporting these new devices! Posted via the Android Central App

BTW guys This is CyanogenMod. It's separate from the "Putting a bullet through Google's head" Cyanogen OS.

Oh so this is the one where somethings work, some work poorly and others do not work at all? +++ Insert witty signature, watch as others not get it, profit +++

If you put it that way, yeah. I use CM on 2 phones. They're somewhat like what you describe. Most of the stuff work, some don't work as well and there's always one thing that never works.

And that's why I stopped using it. Posted via the Android Central App

CM12.1 and the latest releases is what drove me off my OPO and over to this Note 5. I have to admit that Samsung may bloat the hell out of these phone but at least it all works very well. I dont miss the constant crashes and restores.

OPO doesn't use Cyanogenmod, it uses Cyanogen OS. Posted via the Android Central App

Should be called CyanogenOdd. It's odd if it works the way it should. Posted via the GS6 Active, aka GS6 M.E. (Manly Edition)

I love the TouchWiz on my Galaxy S6. No thanks :) Posted from my Samsung Galaxy S6

Lmao +1 Delivered by my Shamu

Whys there so much hate for cyan here? Without them most custom roms wouldn't exist. Those devs do a crazy amount of work and if you use a stable version there usually aren't any issues. Posted via the Android Central App

I'd be running it if my carrier didn't make htc block my model from the htcdev site. Can't unlock the bootloader until sunshine figures something out. Posted via the Android Central App

I'll have to think long, and hard on whether or not I want to run CM on my new Moto G3. There are some features that I miss, but the G3 runs so well I hate to mess with it. CM for all of its wonderful features is always riddled with issues. Posted via the Android Central App

I have not used a Cyanogen Mod ROM since my old HTC Desire back on US Cellular. Ever since then, either the stock OEM ROM or Nexus device ran fine for me. Though that does not mean I've always been happy with the stock OEM ROMs. LG I'm looking at you with the G3 and until recently the G4. Posted via the Android Central App

The G4 still lags like mad and can barely play a decent game. All it does is lag during game play. I think it might be due to QHD. I might try to move to the One m9 despite the camera that I barely use anyway

I was really hoping to see the LG G4 here, at least the H815 variant. Too bad they lag behind about a year on new phones verses support. I understand why they do but still... Posted via the Android Central App

Any games in particular as examples? Posted via the Android Central App

They added Mi4 too but I've gotten so used to MIUI 6 now... It's really good Posted via the Android Central App

The latest update for my OPO I can barely get LTE on mine and battery life sucks. Posted via the Android Central App

I had the same experience on mine. I loved the OPO, but the software just kept going backwards on it with this CM based crap. I even got a stable build for it. Yes it was better, but the LTE reception and lack of support for Android Pay just killed it for me.
Android Central Newsletter
Get the best of Android Central in in your inbox, every day!
Thank you for signing up to Android Central. You will receive a verification email shortly.
There was a problem. Please refresh the page and try again.