Consumer advocacy groups call for closer scrutiny of Google's Fitbit deal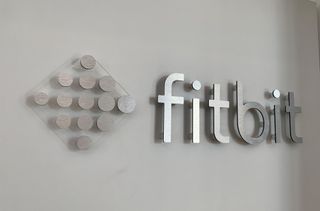 (Image credit: Joe Maring / Android Central)
What you need to know
A total of 20 consumer organizations have sent letters to antitrust regulators in various countries, expressing concerns over Google's proposed Fitbit acquisition.
The organizations argue that the deal will enable Google to obtain data from Fitbit and further expand its clout in digital markets.
Google and Fitbit had announced the $2.1 billion acquisition deal in November last year.
Consumer advocacy groups from the U.S., Europe, and Latin America have come together against Google's proposed acquisition of fitness-tracking giant Fitbit. The group of 20 organizations has written a letter antitrust regulators across the globe, expressing privacy and competition concerns (via Reuters).
The organizations have issued a statement arguing that acquiring Fitbit would provide Google access to sensitive user information such as their heart rates, quality of sleep, and the number of steps they take daily. The group believes Google may use Fitbit's data to expand its dominance in digital markets.
The organizations said in a statement:
Reacting to the statement, a Google spokeswoman told Reuters that the Fitbit acquisition is about devices and not data. She added that the combination of the hardware efforts of the two companies will only increase competition in the wearable sector.
Antitrust regulators in Europe are expected to make a decision on whether the deal should be cleared or be opened to a more extended investigation by July 20. Australia's competition authority indicated recently that it might have some concerns with Google's Fitbit acquisition and expects to make a final decision sometime in August.
The search giant is also under antitrust investigation by the U.S. Justice Department, as well as a coalition of state attorney generals for abusing its dominance in the online advertising industry and harming smaller rivals.
How Google can leverage Fitbit to finally compete with the Apple Watch
Get the Android Central Newsletter
Instant access to breaking news, the hottest reviews, great deals and helpful tips.
🤔If you you a Fitbit watch with a Google phone, what makes you think Google doesn't already have your fitness data?

All these claims are weak no data is completely private

Letting FitBit go broke - which WILL happen just as Jawbone (who Google should have bought years ago) went broke - is better, right? Now when FitBit goes broke and their assets - including their data - gets liquidated to pay their debts, do you think that whoever buys these assets won't sell this data to whoever wants to exploit it? Because face it, FitBit's data is the only thing that has value right now. Their hardware has been outstripped by Apple, Samsung, Xiaomi, Huawei, Garmin and a bunch of other companies and their software/apps platform is no longer anything special either. Blocking the "evil" Google empire would only result in someone even more willing and needing to trade FitBit's data for cash to obtain it. Google doesn't need FitBit's data to make money, but whoever buys FitBit's data from the bankruptcy court will need it to cover their purchase cost. Similar to Oracle. They bought Sun expecting to make a bundle off selling Java licenses only to find out that no one pays for Java licenses - because Sun had been giving out Java SE for free since day one - and to peddle Sun's outdated operating system (which was behind Windows CE, Symbian, Blackberry OS and Palm even before iOS and Android came out!) so when they figured out that well was dusty and dry they decided to sue Google to shave a few billion off their losses. Anyone who thinks that whatever patent troll or private equity firm that buys FitBit's data won't sell it to the highest bidder is deluding themselves.