Canadian carriers are preparing for 5G, but don't get too excited yet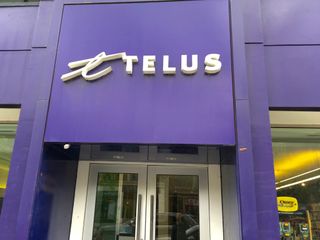 Canadian carriers are poised to begin tests for next-generation 5G service in the run-up to a public launch in the next five years.
According to The Star, Bell and Telus already have plans to begin 5G trials in their labs, and are working with international telecom standards bodies to finalize the 5G spec, which should happen over the next couple of years. Rogers is sitting tight, but is also eager to begin trials.
Unfortunately, 5G technologies are neither finalized nor particularly opaque to the average consumer. At the very least, 5G represents a speed boost over current 4G LTE networks, with a minimum downlink speed of 1Gbps, or roughly ten times faster than the average high-speed wireless network today.
But most trials taking place right now, including those by U.S. carriers AT&T and Verizon, involve wide-band frequencies as high as 28Ghz, which are only currently authorized for fixed wireless usage. Next-generation wireless networks are expected to take advantage of higher-frequency bands than today's LTE varieties since such spectrum can typically carry larger payloads — at the expense of both signal distance and power output.
Wide-band frequencies, including those in the range of microwaves, are expected to be the backbone of 5G service, removing the distinction between today's home Wi-Fi networks and carrier-own cellular networks. But higher-band frequencies require enormous transmission antennas, and huge amounts of power, to travel far distances, which is why such an extensive lead-time is necessary before finalizing the spec.
Back in March, the Ontario government announced a partnership with Chinese hardware maker, Huawei, which has made a number of investments throughout Canada, including R&D offices in both Waterloo and Ottawa. The company's aim is to make Canada a 5G hub, and eventually provide the equipment to carriers once the technology rolls out.
Fifth-generation wireless technology is also less concerned with throughout from a cell tower to one devices, such as a smartphone, but to dozens or even hundreds of low-powered devices, all communicating with one another.
Daniel Bader was a former Android Central Editor-in-Chief and Executive Editor for iMore and Windows Central.
Oh great joy! Even faster ways to burn through our ridiculously priced data plans! And in that 5 years let's watch prices rise even further! Hurrah! /s

Lol hopefully we'll be able to go back to unlimited data like back in the late 2000s. Posted via the Android Central App

Hauwei yay Posted via the Android Central App

They can't even handel a ******* year old Os update Posted via the Android Central App

Always skipping to the next G without fully making the previous G work good! RIP Data plans and the fact we just can't use one thing for awhile and improve on it! Lets label it 5G and see how many people buy into it That's tech for ya Posted via the Android Central App

The chosen, do u have a clue what " G" stands for ? Posted via the Android Central App

Lucky those who will be able to afford a plan that offers 5g :)

I'm just hoping they'll drop 4g prices now Posted via the Android Central App

I really don't care about speed. My data speeds on my phone are fast enough for streaming, that's all I need. What I would like is MORE data and not being charged out the ass.

Don't forget that you get free voice and data backup on the Chinese govt servers.
News like this one sounds like a bad joke for Canadians considering the data plans and prices. Leave 5G to the developed countries... With other suppliers.

We Canadians are a bitter bunch when it comes to telecoms, aren't we?
Android Central Newsletter
Get the best of Android Central in in your inbox, every day!
Thank you for signing up to Android Central. You will receive a verification email shortly.
There was a problem. Please refresh the page and try again.