Can we take a second? [#acpodcast]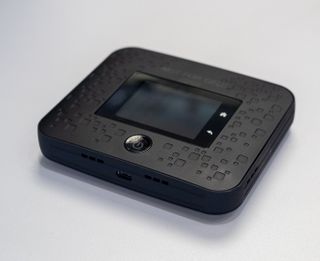 Daniel Bader, Andrew Martonik, and Russell Holly are here for the penultimate episode of the show for 2018! AT&T has officially launched their 5G network — albeit in portions of only 12 markets. T-Mobile's John Legere has chimed in with plenty of snark, but maybe he should keep his opinion to himself for once.
Facebook continues to rationalize their insidious disregard for user data. They gave unfettered access to Microsoft, Amazon, and Netflix. Meanwhile, Sundar Pichai schooled Congress on exactly what Google does (and does not do) with regard to user data and perceived bias in search results.
Finally, the crew share their favorite gadgets of 2018. Happy Holidays!
Listen now
Show Notes and Links:
Facebook gave Microsoft, Amazon, and Netflix unfettered access to user data
Sundar Pichai testifies in Congress, responds to political bias, data collection on Android, and more
Favorite things of 2018
Russell: - Nanoleaf Canvas review: Futuristic art you're supposed to touch
Andrew: - Google Pixel 3 XL
Daniel: - Google Pixel 3
- OnePlus Bullets Wireless headphones
Sponsors:
Thrifter.com: All the best deals from Amazon, Best Buy, and more, fussily curated and constantly updated.
Why no Google Play link? Just curious.

Exposure to WiFi as well as Cellular radiation is proven to damage our cells depending on the proximity of the source to our body- most vulnerable are the children.
And now, all of you in the podcast, can't wait to call people who have legitimate concerns over this new network installation and rightfully ask questions.
You have to understand and acknowledge, that most of this stuff is thrown down our throats before anyone in the industry even contemplate a thought of doing some study on potential impact on health. Just like the meat processing companies here in the states get to sell and get their product in the market, before getting the lab test results for pathogens. https://youtu.be/BwyDCHf5iCY

The "download directly" link above links to episode #404. Again. Guess that's one way to inflate your stats...
Android Central Newsletter
Get the best of Android Central in in your inbox, every day!
Thank you for signing up to Android Central. You will receive a verification email shortly.
There was a problem. Please refresh the page and try again.