Can I use a Google Pixel on MetroPCS?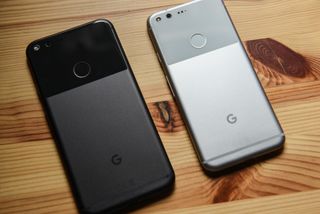 While MetroPCS offers plenty of great Android phones, you may want to bring your own device that isn't offered by MetroPCS — including the Google Pixel or Pixel XL. Thankfully, you can use a Google Pixel on MetroPCS without a hitch!
One of the first things you can do is check the compatibility of your Google Pixel on MetroPCs — or any other device — is by using their compatibility checker. Just enter the phone name or model and you'll know if you're MetroPCS-capable in just seconds. Check out the tool here.
While MetroPCS doesn't offer the Google Pixel or Pixel XL directly, that doesn't mean you can't use it (as is the case for plenty of other compatible devices). Running on the back or T-Mobile means that in most cases, you can easily pick up a new MetroPCS SIM card from a retail store or order one online, then simply pop it into your Pixel and be good to go.
Some devices may not play nice, however. If you run into any issues, you may have to take a few more steps to get up and running with your Google Pixel on MetroPCS. The easiest solution is to add the phone to your account in order to fully utilize MetroPCS service. To do that, you can swing by a retail store or call customer service directly to get squared away. It should be as easy as providing the IMEI from your Pixel in order to get things straight on your account. Once that's done all the proper signal should pick up and you'll be all-in with MetroPCS — including WiFi & HD calling and VOLTE.
That's really all there is to it! One of the beautiful things about MetroPCS is that you can use your own device and not just one that Metro offers directly. So if you want to use your Google Pixel or Google Pixel XL on MetroPCS — go for it!
Android Central Newsletter
Get instant access to breaking news, the hottest reviews, great deals and helpful tips
Editorial Director - High Yield
After getting his start writing about BlackBerry in 2008, Adam is the Editorial Director of High-Yield content at Future. Leading an outstanding team, he oversees many of the articles the publisher produces about subscriptions and services – VPN, TV streaming and antivirus software. From buying guides and how to watch content, to deal news and in-depth reviews. Adam's work can be seen on numerous Future brands including TechRadar, Tom's Guide, T3, TTR, Android Central, iMore and Real Homes.
Sucess? They really need to fix that typo.
Android Central Newsletter
Get instant access to breaking news, the hottest reviews, great deals and helpful tips
Thank you for signing up to Android Central. You will receive a verification email shortly.
There was a problem. Please refresh the page and try again.