Where can I buy a MetroPCS SIM card?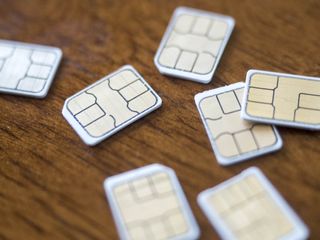 (Image credit: Android Central)
If you're in the market to buy a MetroPCS SIM card, you have a few options at your disposal. Of course, the easiest method is to just stop by a MetroPCS store and pick one up, but if that's not in your gameplay, here are some other options for you.
Where Can I Buy a MetroPCS SIM
MetroPCS Store
Most obviously, you can buy MetroPCS SIM cards right in any MetroPCS store. This is your quickest and safest bet (providing you have a store close by). They offer the MetroPCS Universal SIM Card Kit for $10 that includes a Nano SIM card, a Micro SIM card adapter, and a Standard SIM card adapter.
MetroPCS Online
If you don't feel like leaving the house and can spare a few days to wait for your MetroPCS SIM, you can pick one up online and have it shipped to you. The caveat here is that the stock seems to run out quickly, so it's really hit or miss as to whether you'll actually be able to order one or not.
eBay
While the other options are easier (in most cases) and definitely safer, you can always buy a MetroPCS SIM card on eBay (opens in new tab) as well — if that's the route you want to take. We can't 100% vouch for the validity of all of the offerings there, but you can probably find what you're looking for with a bit of research. Just make sure you check the full description and seller feedback before you purchase anything.
Buy MetroPCS SIM on eBay (opens in new tab)
Caveat Emptor!
You can find MetroPCS SIM cards elsewhere too, but always be conscious of where you're buying from and who you're buying from. Some retailers that may look like they have legitimate SIM cards aren't on the up-and-up. So always do your researched before you click the buy button!
Android Central Newsletter
Get instant access to breaking news, the hottest reviews, great deals and helpful tips
Editorial Director - High Yield
After getting his start writing about BlackBerry in 2008, Adam is the Editorial Director of High-Yield content at Future. Leading an outstanding team, he oversees many of the articles the publisher produces about subscriptions and services – VPN, TV streaming and antivirus software. From buying guides and how to watch content, to deal news and in-depth reviews. Adam's work can be seen on numerous Future brands including TechRadar, Tom's Guide, T3, TTR, Android Central, iMore and Real Homes.
Seriously? This is what passes as an article now? We get it MetroPCS is now advertising on your site. But this is just blatent and over the top. Oh mint sim we hardly knew ye, taken from us so soon in the prime of your life. What's the next article going to be? How to switch carriers to MetroPCS? How to locate the MetroPCS store? Here are the best MetroPCS plans? What is the best phone to use on MetroPCS? Jesus!
Android Central Newsletter
Get instant access to breaking news, the hottest reviews, great deals and helpful tips
Thank you for signing up to Android Central. You will receive a verification email shortly.
There was a problem. Please refresh the page and try again.