Disney appoints Bob Chapek as new CEO, replacing Bob Iger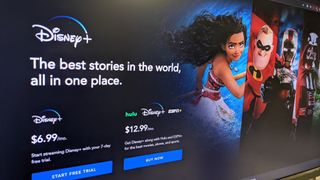 (Image credit: Chris Wedel / Android Central)
What you need to know
Disney CEO Bob Iger is stepping down as chief executive of Walt Disney Co.
Bob Chapek, who has worked with Disney for 27 years, has been named Iger's successor.
Bob Iger will continue as the company's executive chairman until the end of 2021.
In what can only be described as a shocking move, Bob Iger is stepping down as chief executive officer of Walt Disney Co. He will be replaced by Bob Chapek as CEO, effective immediately.
Bob Iger, who had assumed the role of Disney CEO fifteen years back, will now take up the role of the company's executive chairman until the end of his contract on December 31, 2021. During his tenure as CEO, Iger strengthened the company by acquiring several major studios, including Pixar, Marvel Entertainment, Lucasfilm, and 21st Century Fox. He also led Disney's foray into the subscription video market with Disney+.
Expressing confidence in Bob Chapek as his successor, Iger said in a statement:
Bob Chapek, who most recently led Disney's parks and consumer products division, has been with the company for 27 years. Even though the announcement has come as a shock to many, Iger told investors that Chapek was chosen as his successor by the board "some time ago."
Good riddance.
Hopefully this can also start the process of de-SJWisation of Disney. Iger might have been a great CEO in the business perspective but when it comes to the creative side of Disney, he's the CEO of remakes, reboots and "re-imaginations". The CEO of political agendas shoved by force into films. And the CEO who allowed Kathleen Kennedy to remain at the helm of LucasFilm after she drove it against an iceberg. As for why Iger did it... Well, I think it's pretty obvious. He's preparing a Presidential run after Trump ends his second term in office.

Bob Iger is stepping down to have a larger role in the creative aspect of the business...

Bob Iger, Bob Chapek, Babu Mohan!
Android Central Newsletter
Thank you for signing up to Android Central. You will receive a verification email shortly.
There was a problem. Please refresh the page and try again.