Best travel apps for Android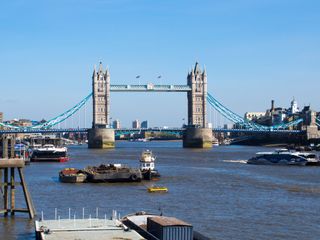 Whether you're planning your first trip away from home or you're a frequent flier, there are a ton of travel apps available for Android that will help you find the best flight, learn a new language, or get the best information about your desired destination. Here are our favorites.
TripIt
Why you can trust Android Central Our expert reviewers spend hours testing and comparing products and services so you can choose the best for you. Find out more about how we test.
TripIt lets you store all of your travel plans, including information about your itinerary, hotel, and car rental bookings in one convenient location. It can import this information direct from your email box, and you can easily share your travel plans with your family and friends. It'll even add your trips to your calendar.
TripIt is a free app and service for a basic set of features, but the real benefits come in when you subscribe to TripIt Pro for $49 per year. You get updates on any changes to your flights such as delays or gate changes, and it will also inform you when a better flight becomes available and will let you change your flight plans in-app.
If you travel a lot, or even if you simply want an easy way to share your travel plans with people you know, give Tripit a try.
Airbnb
If you're traveling on a budget or you're after an alternative travel experience, give Airbnb a try. It's free and helps you find places to stay, which are offered by private hosts in over 34,000 cities worldwide.
Whether you're looking for a luxurious house with a pool and hot tub for just you and your family, or you're open to sharing a room or suite with another traveler, Airbnb will help you find the right accommodations for you.
Communicate with the host directly through the app, as well as view pictures and get information about the offered amenities, the area the space is located in, price, and much more.
LiveTrekker
LiveTrekker is a free travel diary app that lets you document your travels through interactive maps, pictures, video, voice, and text. In addition, you can share your travel experiences in real time or upload them to the cloud to view or share another time.
With the tap of a button, the app starts tracking your movements via GPS and displaying your route on a satellite map. Annotate this map with photos, video, or text, and you have a detailed documentation of your journey to share with others or play back at any time.
If you enjoy documenting your travels and sharing them with others, download LiveTrekker.
Skyscanner
Skyscanner is a great little app for searching for the cheapest flights to anywhere you want to go. You can book flights directly from the app, and you can also search for and book hotels.
Pick a location you want to travel to and the app will quickly find flights to that location and sort them by the cheapest price. Skyscanner is simple to use, and lets you quickly get the information you want.
If you want to find the cheapest flight to anywhere, or you just want to check prices and dream about your next vacation, Skyscanner is for you.
Download: Skyscanner (Free + IAP)
LoungeBuddy
If you're a frequent flier or you know you're going to have a long layover somewhere, having a spot to relax, nosh on some tasty food, and have a little drink while you wait for your next flight may appeal to you.
Almost every airport in the world has lounges that are off-limits to the general public but open to people who have certain perks. Don't worry, though, lounges aren't just for the rich and famous — you may have the needed perks to get in without even knowing it, and that's where LoungeBuddy comes in.
Give the app a little information about yourself, such as whether you're flying business or first class, if you belong to the military, and which credit cards are in your wallet, and the app will let you know if you qualify for lounge access in over 900 airports worldwide. It will even let you book your chosen lounge in-app.
In addition, you can browse photos of each lounge and read reviews from other travelers. For more information, visit LoungeBuddy.com.
Download: LoungeBuddy (Free + IAP)
XE Currency
When you want to know how many pesos your dollar is worth while you're in Mexico, XE Currency, an app from the makers of the trusted currency exchange site, XE.com, will let you know in an instant.
XE Currency updates its rates every minute, so you always have the most accurate information, and it can also be used offline using saved data — no internet? No problem.
In addition to current rates, XE Currency offers market analysis information as well as charts that track your selected currency's rate over time.
If you want up-to-the-minute currency rate information, XE Currency is a must have for you.
Evaneos Travel
Evaneos Travel is a free travel guide app with absolutely no in-app purchases or advertising. Using information compiled by seasoned travelers, it offers a wealth of information on destinations all over the world.
Evaneos is especially handy for people who want to veer off the beaten path a little bit. Each destination has reviews from other travelers that tell you what you can expect, sights you must see, what to avoid, the best time to go, and much more.
If you crave an adventure on your next trip, pick up the Evaneos Travel app.
Download: Evaneos Travel (Free)
Duolingo
Learn another language for free with Duolingo, a language app that's similar to Rosetta Stone.
As of this writing, you can learn the following languages from Duolingo: English, Spanish, French, German, Italian, Portuguese, Dutch, Irish Gaelic, Danish, Swedish, Russian, Ukrainian, Esperanto, Polish, and Turkish.
Each lesson includes a segment where you match a word in your chosen language to a picture and a section where you hear a sentence spoken and must translate it, as well as other types of learning tools.
You can take as much time to complete each section as you like and can also go back and repeat lessons you've already completed. If you're diligent about working with the app, you'll be speaking another language in no time.
If you want to learn another language for free, Duolingo is the app for you.
Google Maps
You probably already have Google Maps installed on your device, but if for some reason you don't, you can download it from Google Play for free.
Google Maps is a great map app that lets you plan your route and gives you directions to help you get there. It even has indoor maps for large places such as airports, stadiums, and malls. It will even tell you where the nearest restaurants and stores are based on your location.
If you haven't tried Google Maps yet, try it out next time you're traveling.
Hipmunk
While Hipmunk does essentially the same things as many other travel apps that let you find and book flights and hotels, it has an interesting sorting metric for finding the best flight for the lowest cost.
It's called Agony and it's a combination of price, number of stops, and layover time. Flights that score low on Agony will be at the top of the list while flights that score higher will be sorted lower. So if you want the shortest flight with as few layovers as possible, for the cheapest price, you can quickly find it with Hipmunk.
If you're looking for the cheapest and least onerous flight for your next trip, try Hipmunk.
What do you use?
Do you use an awesome travel app that we missed out on? Sound off in the comments below!
Get the Android Central Newsletter
Instant access to breaking news, the hottest reviews, great deals and helpful tips.
Marc Lagace was an Apps and Games Editor at Android Central between 2016 and 2020. You can reach out to him on Twitter [@spacelagace.