Best Screen Protectors for TicWatch Pro in 2022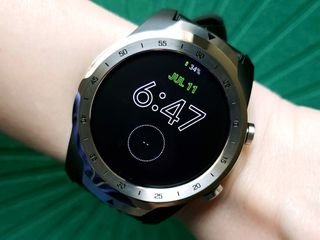 Sometimes things don't look so professional when they're scratched to oblivion. That's especially true for your Mobvoi TicWatch Pro. Having a screen protector will help make your watch more durable and prolong its lifespan. Considering how much these beauties cost, you'll definitely want protection. We've rounded up the best options.
Protect the Pro
Finding the right screen protector for your TicWatch Pro doen't have to be difficult. Your goal is to find one that will prolong your watch's life, allow you to see the screen without any blurriness, and protect it from damage. We're confident that you'll have all that and more with the Orzero TicWatch Pro Screen Protector (3-pack) (opens in new tab).
If you're most concerned about having a screen protector that's going to provide total coverage, look no further than the Diruite TicWatch Pro Screen Protector (3-Pack) (opens in new tab). Every inch of your screen will be protected. Plus, you'll still be able to count on having high-definition transparency when you look at your screen. You might even forget it's there!
Android Central Newsletter
Get the best of Android Central in in your inbox, every day!
Thank you for signing up to Android Central. You will receive a verification email shortly.
There was a problem. Please refresh the page and try again.