Best Media Apps for Oculus Quest 2, Oculus Quest 2022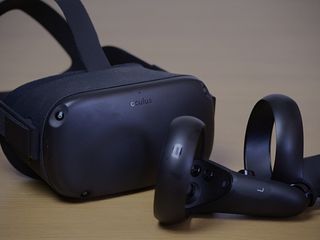 (Image credit: Android Central)
The Oculus Quest 2 and Oculus Quest are excellent devices for VR gaming, but they're also good headsets for enjoying videos and other media. Whether it's streaming YouTube videos, streaming films and TV shows, or watching your own videos that are stored directly on the headset, here are the best Oculus Quest media apps to get more out of your experience.
Stream and play on the Quest
The Oculus Quest isn't just for gaming. There are plenty of apps to stream videos and watch movies stored locally on your Oculus Quest, from your PC, or just on another service entirely. You don't have to put your headset away if you want to watch TV since you can do it all with the headset on. If you're looking for a versatile player that can handle local files and content from a media server, you should check out SKYBOX VR Video Player.
If you want to enjoy 360-degree videos and some of the most popular content from around the web, YouTube's own YouTube VR is a great choice.
All of these media players are free, and to be able to view all of the content that you'd like, you'll probably have to download a combination of them. If you want to extend your viewing sessions and make the Oculus Quest 2 more comfortable, make sure to grab some of the best Oculus Quest 2 accessories
Android Central Newsletter
Get the best of Android Central in in your inbox, every day!
Thank you for signing up to Android Central. You will receive a verification email shortly.
There was a problem. Please refresh the page and try again.