Game of Thrones might be over, but its wise words still hold true: winter is coming, and bringing with it heaps of sniffly noses, sandpapery throats, and dust-triggered allergy attacks. Keeping a humidifier around can help, and today you can pick up this TaoTronics Cool Mist Humidifier for just $13.63 when you clip the on-page coupon and then apply promo code 9OWFDMSD during checkout at Amazon. That saves you over $14 off the regular cost and gets you in on one of the steepest discounts for the product we've shared yet. Skip Amazon's shipping fees by spending at least $25 or by using Amazon Prime.
Inhale The Good Stuff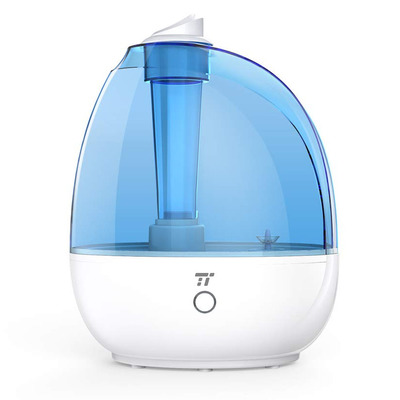 TaoTronics Cool Mist Humidifier
This easy-to-use humidifier is silent and features multiple misting modes as well as a 24-hour operating time per refill. So far reviews are positive too.
$16.99 $27.99 $11 off
Though it doesn't have many reviews just yet, the testimonials so far are positive overall, leaving 4.4 out of 5 stars on average. This humidifier features a 2L tank with a 24-hour operating time. That means you'll have to refill it once per day, but that shouldn't add too much hassle to your daily routine. It's compact enough that you can bring it over to a nearby sink if needed. The humidifier operates silently, so it won't disturb your sleep or cause a racket while you're watching TV. The single control allows you to turn the humidifier on and off with one press, or you can use a long press to put it into sleeping mode. There's also a swiveling mist nozzle so you can direct the flow wherever best suits your needs. The device will automatically turn off once water is depleted, so it's safe to use, and your purchase also includes a one-year warranty.
Humidifiers are an awesome way to beat dry winter air. Keep one in your nursery to help baby sleep through the night, or place it on your nightstand to combat your spouse's snoring. The compact footprint should be able to fit wherever works best for you. Note that this model is not an oil diffuser. Don't put essential oils in it. If you're looking for something that can freshen the air as well as add moisture, opt for an oil diffuser instead.
We may earn a commission for purchases using our links. Learn more.