AT&T cuts the prices of its best prepaid plans by $10/month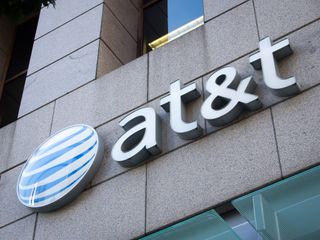 AT&T's prepaid plans are a great way to get reliable service without having to mess with pesky contracts, and today they're getting even better with lower monthly rates for people that sign up for automatic billing through AutoPay.
For $50/month, AT&T will sell you unlimited talk and text with 8GB of high-speed data. Starting today, customers that enroll in AutoPay will be able to take that price down to just $40/month. Additionally, the $65/month Unlimited plan is getting an increased AutoPay discount from $5 up to $10 – bringing the final price down to just $55/month.
Speaking of unlimited plans, the $85/month one (which can be taken down to $75/month with AutoPay) is getting upgraded to 10GB of monthly hotspot use each month from the previous 6GB allotment.
Lastly, AT&T is increasing its multi-line discounts. Paying for two active lines now sees a $10/month discount (up from $5/month) and four active lines now gets a $20/month savings (up from $15/month).
See at AT&T (opens in new tab)
Joe Maring was a Senior Editor for Android Central between 2017 and 2021. You can reach him on Twitter at @JoeMaring1.
Check out the wording (from the AT&T link at the end of the article) on the lower-unlimited data rate vs. the upper-unlimited data rate. The fallout from the FCC nixing of Net Neutrality has begun... "1Multi-Line Discount: Must enroll in Multi-Line account. Account owner is responsible for paying monthly plan charges for all lines. Additional terms and restrictions apply. See att.com/multiline for details. 2AutoPay Discount: $10 per month per line on $50 monthly plans and greater; $5 per month per line on monthly plans less than $50. Restrictions apply. See att.com/prepaidautopay for details. 3After high-speed data allowance is used, data speeds are slowed to a max of 128Kbps for the rest of the term. ****4$65 Unlimited Monthly Plan: For all data usage, you may temporarily experience reduced speeds during times of network congestion. Video streaming limited to a max of 1.5Mbps at Standard Definition quality (about 480p). See att.com/broadbandinfo for details on AT&T network management policies. Mobile hotspot use prohibited. ****5$85 Unlimited Monthly Plan: After 22GB of data usage on a line in one monthly term, for the remainder of the term you may temporarily experience reduced speeds during times of network congestion. See att.com/broadbandinfo for details on AT&T network management policies. 6After 10GB, hotspot speed limited to max of 128Kbps. For use in U.S. only. 7Stream Saver: For content we can identify as video, streaming will be at Standard Definition quality (about 480p). AT&T will turn it on for you and you can turn it off or on at any time at att.com/myprepaid. See att.com/streamsaver for details. 8Includes unlimited calling and texting within and between the U.S., Mexico, and Canada and use of your plan's data in Mexico or Canada. Both the number of texts and number of voice minutes used, made, or received in Mexico and Canada cannot exceed 50% of the total number of texts or voice minutes in a month for any consecutive three-month period, or service may be terminated. Limited availability in select markets outside the U.S."

I don't think net neutrality has anything to do with it. If you want to save $20 a month and don't need 1080p video and mobile hotspot you get the cheaper plan.

What makes you think you deserve the same thing as someone who pays more?

I would totally switch from Verizon for this deal if I didn't still owe $350 for my wife's Pixel XL. Verizon is paying $17 of the $32 monthly fee, so it would cost me like almost $200 to switch now. By Christmas, however, if this is still around, I may just switch. I have been wanting to stitch to a pure GSM carrier for a while. Verizon's choice of phones sucks.

$40/month for 8gb is a pretty solid deal. May switch to that in the future from verizon.

45 for 10gb on Straight Talk. I'm not sure if they throttle however.

Yeah, it sounds better than what I have on cricket AND it includes hotspot! I never hit my 5gb there but a switch might be in order, since I have no hotspot right now.
I mean once I figure out how to switch within the same series. lol

AT&T owns Cricket & they use the same network.

Yeah, I have been on Verizon prepaid for years. Less data, but it's a way better network in the Rocky Mountain states than AT&T. I am getting ready to switch, as I was planning on doing so even before this announcement. The reason I am switching is I am getting ready to ride my bicycle to Alaska meaning spending a month in Canada and AT&T prepaid can be used in Canada. Lucky for me I own a Galaxy S8 (paid in full) so I can just swap out a sim. It remains to be seen if I return to Verizon once I get back from my trip.

I use AT&T Prepaid for my secondary phone, my primary is T-Mobile. I'm wondering what happened to the $45. monthly plan I had for the longest, it included 6GB??? Interestingly, I stopped the service 2 weeks ago, and didn't know a change was imminent.

I have 4 lines on post paid.. This is incredibly tempting

I have five lines now on a post paid account. Looks like this would only save me about $30 - and lower my monthly data allotment. I'll pass for now.
Android Central Newsletter
Thank you for signing up to Android Central. You will receive a verification email shortly.
There was a problem. Please refresh the page and try again.