ASUS EeePad Transformer appears on Amazon briefly
Although we've already done the review for the ASUS EeePad Transformer, we're still waiting for it to actually become available in the U.S. but today is supposed to be launch day. Some savvy Android Central readers however, have let us know that it's now showing up on Amazon, albeit off and on. Some folks are saying they managed to place their orders, while others are saying it's now showing as no longer in stock. As you can see above, I was able to add it to my cart and before doing so there was 3 left available -- but, now they are temporarily out of stock. Try your luck at it and of course, we'll let you all know when it does show available for all. [Amazon (opens in new tab)] Thanks, everyone who sent this in!
Have you listened to this week's Android Central Podcast?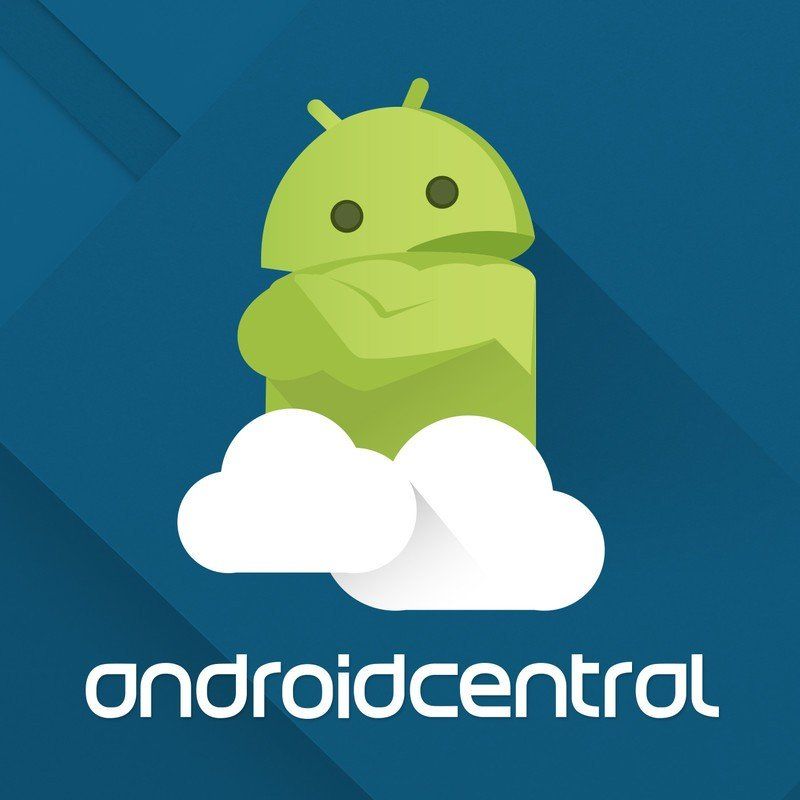 Every week, the Android Central Podcast brings you the latest tech news, analysis and hot takes, with familiar co-hosts and special guests.
It's for sale over the place.... http://promos.asus.com/US/EeePadTransformer/etailers.html

It was. Now, every single site is sold back out. A couple of hours ago you could buy online. Now every site shows either backorder, out of stock, or has just taken down the page until they can get more. If the Transformer page shows up, people may not buy the other tablets. Until they can get more Transformers, it makes sense to not even talk about it. Local stores are still expecting their first shipments today.

This is what's popping up at amazon. http://www.amazon.com/s/ref=nb_sb_noss?url=search-alias%3Daps&field-keyw...

Wasn't it mentioned somewhere that the Asus Transformers were in short supply overseas? If they are or were in short supply overseas than it's possible that they'll be in short supply here in the states. i hope not!

:( I check all the sites and they don't show having the ASUS or it shows out of stock. They got us all hype for nothing :(

This will be the breakout Android tablet. Once people see it side-by-side at Best Buy, Staples, Fry's, Office Max, etc., this will be the one that they will want. The base price for the Xoom is 50% higher and the Xoom has a lower def screen. The base Xoom is more expensive than an iPad. The Transformer blew away the price and specs and has the amazing keyboard dock that turns it into a netbook. For about $50 add a 32GB microSD card or regular SD card or why not both? Or a USB memory flash drive or a mouse. They all wiork. Nothing else comes close to the Transformer. If you want a Transformer and can find one, buy it.

It had been mentioned that they were in short supply overseas and I believe (could be wrong) Amazon UK got quite a few of the units that were to be for Amazon USA. This whole launch had been rather botched from the moment they announced the release date. The only listing on amazon is now this: http://www.amazon.com/Transformer-TF101-A1-10-1-Inch-Tablet-Computer/dp/... which is pretty much the price of the Xoom.

That is one that someone bought for $399, probably from Amazon, and is selling second hand at $598. That $598 price is not from Amazon. People who will be able to find a Transformer at the real price of $399 may buy it and list it on Amazon, eBay, or Craig's list for 50% more. Even at $599, it's specs are beyond the Xoom. With a Transformer, you have options for a keyboard dock, working microSD, SD, USB, mouse, etc. Freedom of choice is even a bigger deal than the spec upgrades.

Yeah I figured that's what they did. The draw of the Transformer for me was the specs being beyond the Xoom for less than a Xoom. At that price I'll just wait or see if I can find one online somewhere at original price.

HAHAHAHAHAHA!!! Worst launch ever!! No wonder Asus cant get any traction in the USA, they finally have a product people want and they make 50 of them. Its absolutlely absurd! Ive gone into some of these stores that are supposed to be carrying it and NO ONE has any clue what im talking about. If you are looking for a trash netbook with a 7 inch screen you can find them stacked to the ceiling!!! GOOD LUCK!!

Then the iPad 2 would have to be the worst launch ever with every store constantly sold out for over a month and waiting lists everywhere. As soon as a store can get another 5 or 10 iPad2's in they are already sold. Everyone wants an iPad 2. Apple just can't make enough of them. Selling out every store, every week is a very bad thing. A wonderful launch would be where you have nearly a million in warehouses and only 120,000 have sold. Wait, that sounds backwards. :)

From what I've heard ASUS were having Quality control issues with the transformer and as a result had to slow down their production until things improved. I also think they underestimated tthe popularity of the product.

Ask your local Best Buy Computer manager who has the best quality. He will tell you that they have all gotten so much better but Apple, Asus, and Sony are the best quality. Plus 80% of the computers sold by Best Buy are Asus motherboards. You may think that you bought another brand but inside you probably bought an Asu You might want to do a gut check and see if you don't already own an Asus.

LOL at listening to anything anyone at Best Buy has to say...

Was hoping too just walk into a store and buy one of these today, DONT LOOK LIKE THATS GONNA HAPPEN...

Call around. You will find one. Try your area BestBuy, Frys, OfficeMax, OfficeDepot, Staples, Target, and Walmart stores.

I got up at midnight and placed an order at Amazon at 12:05, by the time I checked out, it was back ordered. I don't have a ship date. Amazon sold out in 7 minutes. I've called all the sites you listed, no one has them. I want this tablet!!!!!

That's a big "never heard of it"!!!

You think so? I've visited a bunch of tech sites and forums today, and not a single person has mentioned being able to find one in retail. Most of the stores I've called don't even know the product I'm talking about, and the few that see a listing for it in their system either have no arrival date for it, or have it down for mid-May.

This is the worst release I've witnessed. If they are in short supply they should at least have waited until there were enough to sell in B&M stores. If I'm trying to decide which tablet would be best suited for me, I want to actually have one in my hands first before I make the commitment to their faux carbon fiber backplate. I really like the way the zoom feels. It feels solid. I don't want something that cant handle actually being a tablet.

Went ahead and backordered mine and BB says I can pick it between 5/13 - 5/21 so we'll see: https://www.androidcentral.com/e?link=https2F2Flink... No keyboard on the site but I'll wait on it

I gotta wait a couple weeks anyway until someone reviews in more depth the Polaris software, since AC's review unit froze up and restarted when using the Polaris software. I'd need to use it for classes, so it's a huge part of it for me.

Just looked on Amazon and they have two and the price is $579 for the tablet only. Waht a rip off.

That is just someone who bought it for $399 who is now selling it for $599.

Bought one at ncix.com. Never heard of it, Canadian. Hope it's not a ripoff.

Got mine last night a few minutes after Amazon sold out. They said it would ship at the end of May. i suppose i can wait for it. I just didnt want to run all over Fresno looking for a tablet that most customer service reps never even heard of! ASUS step your game up!

Just spoke to someone knowledgeable at PC Richards. They had an order placed for 170 which they received 0 today. I asked if he had a date to expect them and he said there computer showed no expected ship date. He had the right model # and everything. HAHAHAHA. It just keeps getting better and better.......

I put my order in at amazon, even though it's backordered, I'd rather get my place in line than wait for them to catch up on stock, this tablet looks awesome. Plus I've been building computers for years with ASUS motherboards, and frequently recommend asus laptops to people, maybe their marketing sucks but the quality of their products has always been top notch.

In the world of tablets that are out of date the moment you get them...I refuse to wait for a back order. Shipping at the end of may? F*** that. By then a better tablet will be out and I will get that.

I blame the whole Transformer shortage on Phil's review. Or maybe it is the fact that this tablet is completely unique and desirable for a multitude of reasons. I was up most of the night trying to get one - at one point I thought I had two of them ordered, and both ended up backordered. Nuts. Very frustrating, but it won't kill me to wait a few weeks, and I'm just glad the format is getting some a positive response. No doubt in my mind that it will be copied, and that's not a bad thing.

are they expected to be in B&M stores also, or are they online only?

B&H photo has both the base and the pad on pre-sale. Pad $399 preorder http://www.bhphotovideo.com/c/product/761716-REG/ASUS_TF101_A1_16GB_Eee_... Base $149 preorder http://www.bhphotovideo.com/c/product/761727-REG/ASUS_TF101_DOCKING_Eee_...

I hope the other tablet makers ie. RIM, HTC, SONY, SAMSUNG etc.. are listening and watching closely because ASUS just showed them how its done. Ship a high quality product with all the bells and whistles and sell it for cheaper than the competition= WIN. Hopefully ASUS maintains good customer support with updates for years to come and not one or two and their done like all the other Android devices I see.
Android Central Newsletter
Get the best of Android Central in in your inbox, every day!
Thank you for signing up to Android Central. You will receive a verification email shortly.
There was a problem. Please refresh the page and try again.