ChatGPT could help Google more than Microsoft, ironically
If Microsoft does this, it has to get it right and it's going to take a while before that happens.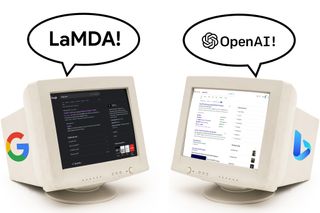 (Image credit: Future)
ChatGPT has taken the tech world by storm, and it's gotten Microsoft thinking about integrating the AI chatbot into its Bing search. However, some analysts say Google is way ahead of ChatGPT, and if Microsoft were to integrate it into Bing, it would have to figure out how to make it more conversational in order to really be effective and compete against Google.
Earlier this month, news reports revealed Microsoft was in talks to acquire a 49% stake worth $10 billion in ChatGPT owner OpenAI. The AI bot has been utilized to answer questions, write reports, and formulate software code. Media reports indicated that Microsoft wants to incorporate ChatGPT into Word, Outlook, and PowerPoint; by doing so, users would be able to "carry out tasks much faster and with more accuracy," Watcher.Guru reported.
"Microsoft has worked on incorporating OpenAI's language-understanding model, GPT, to provide more useful search results when Outlook email customers look for information in their inboxes. For instance, GPT has the ability to figure out what emails the customer might be searching for even if they don't type the exact keywords that are in the relevant emails, two people with direct knowledge of the plan said," The Information reported.
The Verge reported that if Microsoft were to do this, it would allow Bing to "provide more humanlike answers to questions instead of just links to information," — it would rival Google in a way that hasn't been done by any company yet.
Daniel Rubino, editor-in-chief of Windows Central, says if Microsoft were to go in this direction, it would be smart, but "Bing needs to do something better and different than Google to gain market and mindshare."
"Could ChatGPT be that killer function that takes Bing to the next level? I'd say there's a good chance, or, at the very least, this is Microsoft's best opportunity yet to take on Google's search dominance," he says.
And even if it isn't remotely able to compete with Google in a way where people actually use an alternative search engine, it still could help Google respond to some of the anti-competitive lawsuits regarding search dominance it has right now.
It's not even about Search anymore
While Microsoft might be heading in the right direction, Google has a far significant lead when it comes to search, says Neil Shah, vice president of research at Counterpoint Research.
This significant lead has helped "to widen the gap between Google and competition when it comes to share and usage," Shah continues. "Having said that, ChatGPT is a new form of 'intelligent querying' and 'response' which will enhance Microsoft's Bing search engine, LinkedIn, as well as products such as Microsoft Office suite. So Microsoft adding ChatGPT to its conversation AI platform for enterprise (which is already commercial) would be a great boost."
More importantly, while Microsoft mulls over how to enhance its search engine, companies like Google, Amazon, and Apple are figuring out how to make their own versions of assistant even better than search.
Carmi Levy, a technology analyst, notes that these companies chose to invest in these capabilities to have improved responses and allow bot-like conversational exchanges, while Microsoft "failed to keep pace, with Cortana limited to simple Q&A-type responses, most of them returning lists of links."
"Had Microsoft been more aggressive in better developing Cortana's core competencies and integrating the assistant into its core browser and other consumer-facing offerings, Cortana might not have ended up as the also-ran that it is now," he says.
Rubino notes that Cortana was Microsoft's way of getting ahead in the initial days, where it "often did more with Bing information than Google."
The issue was with Windows Phone, "which never attained viable market share where usage of such a service warranted further investment," he says.
And even if Google is trying to enhance assistant to be more conversational (with LaMDA), Rubino thinks voice assistants are "still abject failures once you go beyond basic requests like setting alarms and reminders or getting the most basic inquiries answered."
But whatever the case is, Microsoft has to figure out how to make its ChatGPT feature as conversational as LaMDA, which to Rubino, is the million-dollar question.
"Of course, the low-hanging fruit answer is search results are more conversational, or, at least, much richer (think of knowledge box answers you already see on Bing and google today). But there is also Microsoft's long-gestating Bing Chat Bot, which could be something in addition to just search. Indeed, we may have to think of the multiple ways ChatGPT (and general OpenAI tech) is weaved through Microsoft's services, where it is perhaps not as apparent as ChatGPT is today," he says.
Is this Microsoft's answer to bring back Cortana to compete with Assistant, Siri, and Alexa?
While it may be a valid thought that maybe Microsoft wants to bring back Cortana to compete with existing virtual assistants, the question might then be, do we want another assistant?
"Alexa is a disaster when you consider its original purpose: to facilitate more sales on Amazon. Today all these services are just glorified alarms, reminders, and basic task fulfillers. Microsoft could brand this as Cortana 2.0, but I don't think that will happen. Instead, Microsoft will push with the Bing brand to make it feel more organic and natural (vs. some anthropomorphized 'assistant'). I enjoyed the Cortana design, aesthetic, and relation to the Halo franchise, but it may be too damaged to 'bring back,'" Rubino says.
Levy agrees in that the window to bring back Cortana has closed, and there's "zero chance of gaining anything remotely close to a toehold on the devices of today and tomorrow."
One very important thing to note as well is that just as it took years for Google to get Search right, and for all of these other companies to get their assistants right, it's going to take years for Microsoft to get its integration with ChatGPT right where it wants to be, says Anshel Sag, principal analyst at Moor Insights & Strategy.
"I have seen some delivering false answers from ChatGPT in my own testing, so there is very much an accuracy problem it still has and once it gets something wrong, people will not trust it again," he says.
"I think Microsoft's integration will take more time than people realize because I think this solution is less mature than people think."
Sign up for Black Friday email alerts!
Get the hottest deals available in your inbox plus news, reviews, opinion, analysis and more from the Android Central team.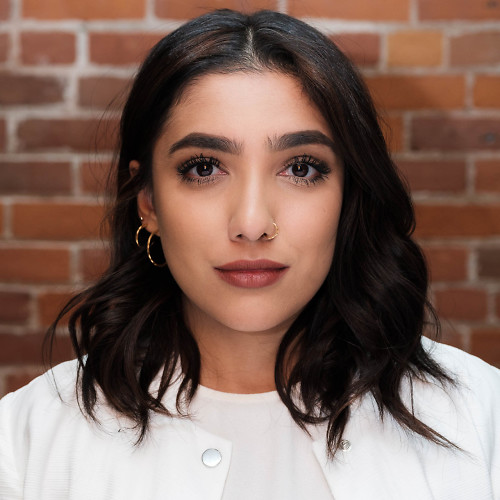 Shruti Shekar is Android Central's managing editor. She was born in India, brought up in Singapore, but now lives in Toronto and couldn't be happier. She started her journalism career as a political reporter in Ottawa, Canada's capital, and then made her foray into tech journalism at MobileSyrup and most recently at Yahoo Finance Canada. When work isn't on her mind, she loves working out, reading thrillers, watching the Raptors, and planning what she's going to eat the next day.