Apple issues voluntary recall on the Beats Pill XL speaker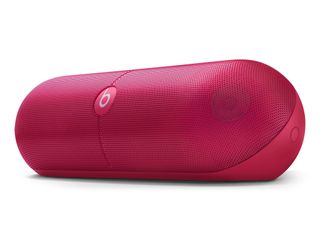 Apple has issued a voluntary recall of the Beats Pill XL speaker. The Bluetooth speaker has been found, in what Apple says are rare cases, to pose a fire safety risk. Apple is offering either an electronic payment or Apple Store credit to customers who return their speakers.
From Apple:
Apple goes on to say that this recall does not impact any other Beats products, which includes the standard Beats Pill speaker. For more on how to return your speaker to Apple, be sure to check out the company's recall website (opens in new tab).
Source: Apple (opens in new tab)
Get the Android Central Newsletter
Instant access to breaking news, the hottest reviews, great deals and helpful tips.
ZYK Enterprises has recalled some of their veal because of E. Coli Posted from my Droid Turbo, Kelly and Ozone

I know Beats has a knack for selling insanely overpriced 'snake-oil' products and that their products don't cost much at all to make. But really, stuff like this does happen and at least they're doing something about it, unlike a certain company which has the letters G and M for years until now.

Wait, what? G and M? You mean General Motors? Did GM start making phones? Sorry, I just can't think of a phone company that has the letters G and M. Not trying to be a smart ass, but G and M does not recall a company name to me.

He never said it was a phone company. Posted via the HTC One M9

wow. this is genius marketing at it's best. it even made AC. Posted via the Android Central App

If your speakers combust, it's because you're listening to them wrong. Yeah I know, totally current reference. Wubba lubba dub dub!

Since most of the people buying this product now know how terrible they sound, (based off many reputable review sites) I'm guessing they will be delighted to get $325 back. Posted via the Android Central App

I've tried the Pill and it's pretty good. I tried it at John Lewis and compared it with all the B&W, B&O, Sonos, Panasonic, Sony and loads of other speakers that were available to try there. I'm no Apple fanboy (I dislike them) but even I had to admit it performed as well as the other 'small' speakers. Posted via the Android Central App

Lol plz stop Posted via the Android Central App

Yeah, let's not make a small safety related, tech PSA. The bastards bought something from Apple.

F beats.. Big jambox is superior Nexus 5 (AT&T)

It's not trash, but for the price it could sound better. Sloths fight leopards. You can't open a bag of chips. Clearly humans are the weaker species.

This xl version just looks ridiculous anyway, they should recall it for that alone. I'm going with marshmallow via AC app.

Big deal, every time I put on a Justin Bieber song, my stereo bursts into flames... Posted via the Android Central App on my Droid Turbo

Once Dre sold out to Apple, I sold all my beats products and I will never buy any again. Posted via my Note 4...(AC App)

Ha. Posted via the Android Central App

Lol. I hate Beats and all there product placement. It's outrageous and sold out haha. It was Beats by Dre originally. It was already 'sold out' Posted via the Android Central App for Sailfish OS on my iPad 7

I thought it was because my new mixtape was fire.

Happy birthday! Sent via carrier duck. They were out of pigeons

what's a 'voluntary' recall? Posted via the Android Central App

I'll stick to my UE Boom. Awesome little speaker that I actually use in my car, since my car is old and doesn't connect to my phone (cassettes with aux cables don't work either). It might be ghetto, but hey, whatever works right? Sent from my Phabulous Note 4

It's hard to swallow lol Posted via the Android Central App

But if you do swallow it, you become aware of real nature of the Matrix: we're all energy sources for Apple's evil empire.

Bought one at a garage sale for $5, 2 weeks ago, because it wouldn't hold charge. Yay, gona be $320 richer

Dang! You lucked out well!