Angry Birds Seasons updated, brings new levels and new game physics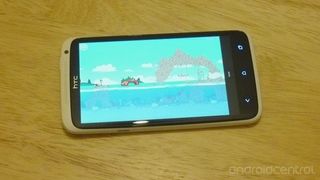 There are some things in life that truly are dependable. Christmas Day is December 25, day turns into night, and Rovio will keep giving us new Angry Birds levels. In the case of the latter, today we get yet more new levels, 30 to be exact, to the Angry Birds Seasons extravaganza. However, this time, things are a little bit different.
Piglantis, as the new levels are known, brings underwater action to the Angry Birds for the first time. As with Angry Birds Space, there is a whole new set of game physics to go along with the new territory -- hint, pigs don't float. No longer is it OK just to fire and be happy, you now need to work out how the birds will 'fly' while under the water. Nice. It's actually quite challenging in places, and a welcome departure from the regular gameplay.
The update is live in the Google Play Store now, so head on over, grab some goggles, and away you go.
Download: Angry Birds Seasons (opens in new tab)
*edit* Looks like it is now updated on Amazon.

This update was nice enough to randomly take away some of my stars from previous episodes. Some it says I haven't even unlocked certain stages. I have unlocked all bonus levels for getting 3 stars. I guess it's their was of getting me to play their game a little more. Thanks!
Android Central Newsletter
Get the best of Android Central in in your inbox, every day!
Thank you for signing up to Android Central. You will receive a verification email shortly.
There was a problem. Please refresh the page and try again.