Android Central Podcast is hosting a Q&A, ask your questions here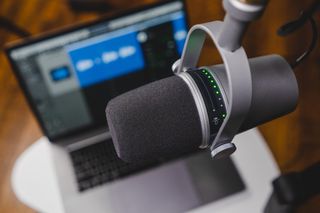 (Image credit: Hayato Huseman / Android Central)
It's hard to believe, but 2020 is finally coming to a close. This year sure has been something else, so why not end it on a high note? The final Android Central Podcast of 2020 is coming soon, and rather than doing a normal show to send off the year, we wanted to do something a bit more fun.
As such, the next episode of the Android Central Podcast will be a Q&A! Whether you want to get our hot takes on our favorite phones of the year, finally want us to settle which Android interface is best, or just need to know what we think about pineapple on pizza (it's delicious, by the way), this is your opportunity to ask.
Whatever your question may be, all you have to do is leave it in the comments below. We'll sift through everything that comes in, pick our favorites, and try to answer as many as possible. You all get to decide what we'll be talking about, so get creative and have fun!
We'll be recording the next Android Central Podcast on Thursday, December 17, so make sure to get your questions in before then. Now go get to asking!
Joe Maring was a Senior Editor for Android Central between 2017 and 2021. You can reach him on Twitter at @JoeMaring1.
What are the team's thoughts on the Huawei situation? What phone are you looking forward to most next year? Which manufacturer Sony, LG, Motorola, or Nokia has the best chance at a comeback?

What's the item of tech that's proved surprisingly valuable to you during the pandemic that you might have not got as much use from before? (For what it's worth I've made much more use of Duo video calls than I ever did before).

Last podcast, you guys touched on rooting your devices. Do you remember the last time you rooted/when you stopped rooting?

I've been a member of the AC community for over 9 years now. I've noticed the platform move away from hardcore Android issues some more about being an advertising platform for Samsung, Google and other products and manufacturers. Not to mention the app has been updated to feature a tremendous amount of ads. My question to the powers that be is when will you be getting back to your roots and give us the quality of articles and content that you used to provide to us?

This 👆🏽 would be my question too.

Why don't they have that guy Jeramy on more? He seems cool.

Hey AC team , what do you think is the future of the Pixel phones ? Are we going to get 1 mid-range and 1 'flagship' a year or do you see a scenario where we see the( a series) and the regular numbered phone combined for a phone around 5-$600 going forward ?

Do you think 2021 is the year foldable devices hit the mainstream?

Do you think T-Mobile will really run away with 5G next year and beyond? And will there be any other major player besides Samsung for Android in the next 2 years?

What Android phone would you nominate for an Android Central Hall of Fame, and why? Mine would be the original Motorola DROID because although it was not the first phone, it put Android on the map thanks to the marketing that Motorola, Google, and Verizon put behind the device. Verizon licensing the DROID name from Lucasfilm was genius. The DROID DOES campaign was everywhere. It was the first real shot at the iPhone.

With Apple taking a big step towards protecting privacy and data collection, what are your thoughts on how Google handles our data? Should we be worried about our privacy?
Android Central Newsletter
Thank you for signing up to Android Central. You will receive a verification email shortly.
There was a problem. Please refresh the page and try again.