American carriers and ISPs are disconnecting users for unpaid bills, despite pledge not to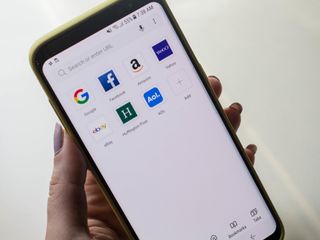 (Image credit: Android Central)
What you need to know
ISPs and carriers in the U.S. are disconnecting users, despite the "Keep Americans Connected" pledge.
A large number of individuals across the country are reporting that their phone and internet services have been disconnected for non-payment of bills.
Nearly 650 companies had signed the FCC's promise last month not to terminate service to any customers because of their inability to pay their bills due to the coronavirus pandemic.
Last month, the Federal Communications Commission (FCC) asked broadband and telecommunications companies to delay the termination of services for customers because of their inability to pay bills due to the coronavirus pandemic for 60 days. Around 650 companies signed up to the "Keep Americans Connected Pledge," and many of them even agreed to waive late fees and get rid of data caps.
Despite the pledge, however, many American carriers and ISPs have started disconnecting services of customers who haven't paid their bills recently. According to a report from NBC News, several unemployed people across the U.S. are now receiving minatory notices, asking them to clear their bills to have their services reinstated.
Jessica Rosenworcel, a commissioner at the FCC, told NBC News that the disconnections are "unacceptable" and that the FCC needs to investigate every complaint for consumers who have unfairly lost service during these difficult times.
Verizon and T-Mobile are saying that customers must proactively reach out to them to ensure that their service is not interrupted.
T-Mobile issued the following statement to NBC News:
Amazon aims to get shoppers to buy less with website changes amidst uncertain times
Hm the FCC saying one thing and not following up on it. What a shock /s

Yea I knew this was BS when I called TMobile and they still wanted me to pay a month of bills despite being shut down since March 2nd here in Dallas.

I have been with T-Mobile for more than 6 years.
My service was terminated the day after due date last week for failure to pay.
After speaking with a T-Mobile representative, my service was restored within 5 min, ALL fees were waived, and the rep even found a discount to apply to my bill.
The rep then asked, without prompting, if i need to set up a payment arrangement for my next bill, to help a little more.
I say it all the time: T-Mobile is worth every penny.

I think you have to at least try to work it out with them. I think that's reasonable. If you don't pay and don't call to work it out, I don't think you can really be that mad.

This is not an automatic thing folks. You have to contact them and work it out. Don't expect them to just do it for you.

Capitalists doing capitalist things. Nothing new here.

At&t has an automatic message when you call stating that they will not cut off services for home, internet or wireless services for 60 days beginning March 14th due to Covid19.
Android Central Newsletter
Get the best of Android Central in in your inbox, every day!
Thank you for signing up to Android Central. You will receive a verification email shortly.
There was a problem. Please refresh the page and try again.