Amazon Video now allows Prime members to download movies and TV shows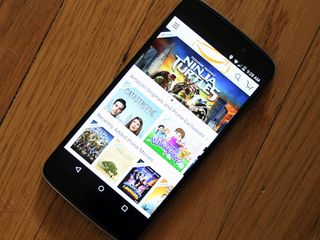 Amazon has updated its Video app, adding a major new feature that gives Prime an edge over competing video services like Netflix: offline playback. Amazon Prime customers can now download and store movies and TV shows available on through the streaming service, and play them back while away from an internet connection. This is perfect for the traveler who wants to keep up with their favorite shows, but doesn't always have a reliable data connection.
Downloads are currently available to Prime members in the US, UK, Germany, and Austria. To find videos that you have downloaded, simply tap the navigation menu on the left side of the screen, and select Your Downloads. You'll find all of your downloaded titles there. To delete a downloaded show or movie, simply tap Delete Download.
You can download Amazon Video (opens in new tab) using the Amazon Underground app.
Source: Amazon
Have you listened to this week's Android Central Podcast?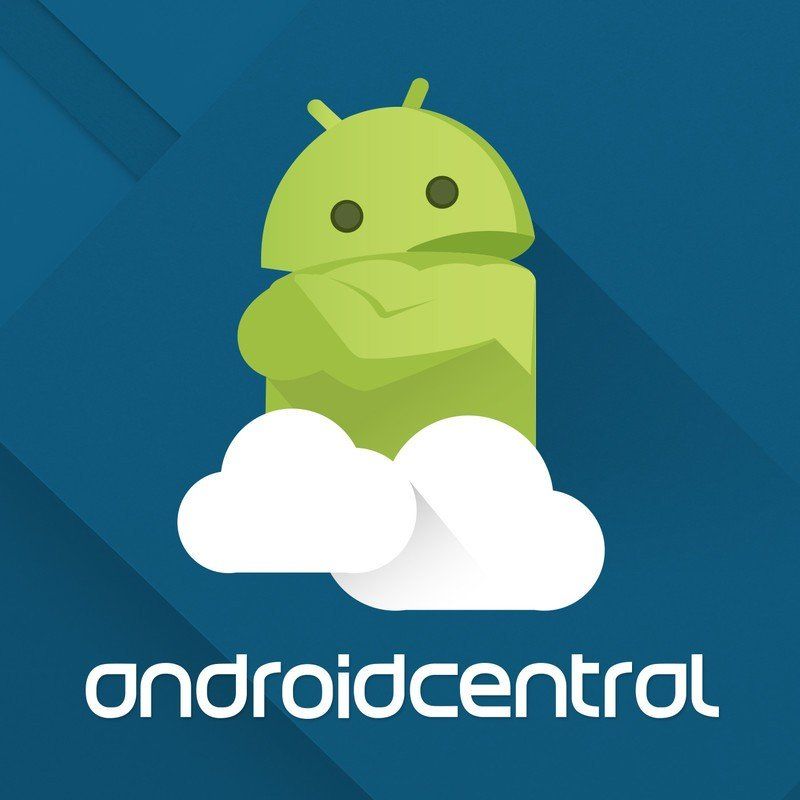 Every week, the Android Central Podcast brings you the latest tech news, analysis and hot takes, with familiar co-hosts and special guests.
I've never really used Prime video too much as I have Netflix and Hulu+ and like both of those better. This, however, is a game changer. I'm frequently places with bad/no cell service and bad/no WiFi. This is the one move Amazon could make to ensure I check out their video offerings.

Pretty hard to do especially if you have a 8 GB fire tablet

you can point the app to store on your SD card. It took me 4 hours but here you go, this worked for me. androidforums. com/threads/guide-lg-l70-link2sd.853462/

That is a great feature. I have Netflix and have always gotten stuck thinking that this would be an excellent option that would make it 80% more usable. I travel a lot and downloading a title before departure would ensure entertainment for later. Posted via the Android Central App

Just put the damn app in the Play Store, Amazon! The Amazon App Store kills my battery, and I refuse to reinstall it.

Download an app to download an app??!?! APPCEPTION!!!!

Starting off I had Amazon Shopping. and for me it was download an app (Amazon Underground) to then download another app (Prime video) to then see the movie, but can't download it unless I'm wifi because Amazon says due to internet data restrictions, this file is more than 50mb and can't be downloaded on your cellular plan (um unlimited). download with wifi. so if I don't have wifi at home (i do though but I refuse to use it on my phone) why are we screwed.

If I remember right, Google won't allow the Amazon App Store in Google Play. Anyone know this for sure? Posted via the Android Central App

Correct. Google will not allow any app in the play store if it allows you to download another app from that app. Posted via the Android Central App

Now if they can actually put some content on Prime Video worth watching. I have it, but never use it.

There are some very good original series - Catastrophe and Transparent were both critically acclaimed, and Bosch is pretty good too. They also have some older HBO series like The Sopranos, The Wire, and Band of Brothers. They have most of the Ken Burns documentaries, and some other BBC/PBS series as well. Posted via the Android Central App

So far I'm heard nothing of any Amazon Original Series worth watching from either any co-workers or anywhere on the internet, ign, imdb, etc. Whenever I'm looking for a new series, nothing from Amazon comes on the radar. As for TV shows, no new seasons, so Hulu is already a better option, and even their back catalog seems like they picked up DVDs from an honest-to-god Blockbuster Video or Hollywood Video store, and movie collection seems like reject offerings from Redbox. Netflix has them beat on TV Series, Original Series (Sense8 and Daredevil come to mind) and movies. Seems like it's just a "we'll give you these as an added bonus" type thing in addition to Amazon 2 day shipping.

Netflix has them beat on TV series. << Except for the fact that Hulu has access to currently airing seasons of shows on several major networks, while Netflix is a season behind.

Well you got to understand that subscribing with Amazon prime gives you more benefits than streaming videos. You get to download music from amazons library and play offline, then you got free shipping from amazon items and 2 day option if possible. For $100 a year, it pays itself off. I just got an elliptical that cost $1200 with free shipping. Shipping would cost like $300 or more.

So it's for all Android devices, not just amazon branded devices?

Hmmm, wish my phone had an SD card slot now don't I? Posted via the Android Central App

It's cached in the app, the same way Google movies tv app does it. So you download it but you can't copy or transfer it like you own it.

No - you don't really. It stores downloaded video on internal memory. I've got a 64G external SD Card on my tablet just for media, but downloading a few episodes of TV to my tablet pretty much fills up my internal memory. Sigh. They haven't ever resolved this issue for Prime Music, why should they for my tablet?

Good news DarthBob, amazon prime music DOES allow you to save to the SD card. I have a 32GB moto X pure with a 64gb SDcard, and I changed the setting to SD card, and downloaded my entire library. Brilliant. Between Marshmellow integrating SD card and internal, and Amazon coming up with their own formal (only to be played in the player) I'm sure we will see Amazon movies downloads spike soon. I recently took my 32gb nexus tablet and downloaded 3 movies that I watched while flying. Simply brilliant!

Prime Music allows this, but not the videos correct? I desperately want to change the storage location of the Amazon Videos that I am downloading, but I dont see it in settings.

Great news! I just moved off an iPad and was really happy with the notion of the expansion memory. How do I 'save' themail Amazon downloads to my SD drive? I've looked online and it says I should find the Amazon downloads in the File browser/Download folder. That is not the case. I think i'm on the 5.0 version of Android. Thanks for any help!

It's a great feature which has been available on Fire HD tablets for a while. Perfect for long car trips for the kids. Posted via the Android Central App

Any limitation on what is available to download?
I never could justify a prime membership, but this could help. And might as well pick up a dirt cheap fire phone to kick off the membership.

Prime has a crap load of music for streaming also. It too can be downloaded for offline use. Posted via the Android Central App

Currently I use Google Music, but not super into it. Maybe if it has Chromecast support which is must have. Would be awesome if there was a Tizen app to work on the Gear S with offline music for runs. Also can other prime family members use music the same from their accounts?

For Amazon Music? Not currently. Although, you can set up Amazon Household on your account to share your Prime Video benefits with a significant other.

This would be great if only micro SD cards were also an option to download these to Posted via the Android Central App

Well with Android M they will be. The new Storage Adoption feature lets you make an SD card part of your internal memory. Though when you do that the SD card won't work in other devices until you wipe it again. Posted via the Android Central App

Also, considering that the latest generation of the Fire tablets sport a storage expansion slot, it's not unlikely that we'll see an update which allows changing the download location to external storage.

Still worthless without Chromecast support.

How big is a 1 hour long file usually? I watch a lot of prime video for old tv series. They recently added Blue Bloods which I've wanted to watch but waited until I could start at the beginning of the series. Mostly I watch on the pc but it would be nice sometimes to download for trips. Posted via the Android Central App

I have the Amazon Prime app and I can't see where to download. all it says is Play now. Not sure where to go to update the app, not a very friendly site or app.

Where are you? Downloads is only available in 4 countries so far, (US, UK, Germany and Austria) Posted via the Android Central App

I'm in the US and I don't see the option to download anything on my device either. I'm wondering if this is for FireOs devices only. Cool feature, but ain't gonna buy an Amazon device just for that if this is the case. I'm sure Netflix will follow. Posted via GS6 Active - aka GS6 M.E. (Manly Edition)

I'm in the UK, and I can download on my Sony Z3 and my Sony Tablet Z, so definitely not just FireOS devices. You have upgraded the Amazon Instant app from amazon's app store right? I have a feeling the updated amazon instant app isn't in the play store Posted via the Android Central App

Guys you need to update the app from the Amazon app store. The updated amazon instant app isn't in google play store. Posted via the Android Central App

No update available here in the USA. No downloading available either. Of course, the buy button is readily available :/ Posted via the Android Central App

Really wish Amazon would do something about their horrible interface and clunkiness of their apps, and also, release their media consumption apps in the Play Store. If they want more Prime customers, they need to make the whole process and interface simplistic and inviting. I have been a prime user for a long time now, but never watch any of the available video and only recently started listening to audio (thx Alexa) - strictly because it's a hassle.

Guys, you need to update the app from amazon's app store. The update isn't in the Google play store Posted via the Android Central App

The updated app includes access to Contacts and Flashlight (why on earth?), on top of the original apps already huge list of permissions. I think Prime Video downloads is the carrot to get you to update the app...pretty much has access to everything on your phone. Posted via Moto Turbo

Exactly! Why does this app need to access my contacts or be able to create or change accounts on my phone? Is there any way to remove these rights from the app? I'm not very experienced with Android, but I don't want this app to have that much power.

Hoping this helps someone else. I went into Amazon Underground and was only given the option to OPEN the app and not update. However, this is what I did to fix it: Note: If your app is the one that is on a Green Background with the name INSTANT VIDEO, this is the old app. The new updated app should be on a WHITE BACKGROUND with the name AMAZON VIDEO. 1. Uninstall the app
2. Go into Amazon Underground
3. Search for a movie that is available for free under Prime Instant Video
4. I searched for ERASED starring Aaron Eckhart
5. After you select the video, it should prompt you to install the VIDEO APP and provide a link/
6. Install new app *********After step #2, you may be able to search for and install the app directly and avoid steps 4-5. Search for Amazon Video app or Instant Video app.

I clicked the link at the bottom of the story, and installed both apps. I downloaded a TV show and Chromecasted it to my TV. No problem.
I'd like to find where the file is stored on my Nexus 7 2013, however. Posted via the Android Central App

Horrible prime selection of movies and tv shows. Posted via the Android Central App

Anyone find out how to change the storage location to SD? My tablet only has 8 GB internal, but plenty external. This would be great for flights and such. Posted via the Android Central App

Would be great!! I Just wonder if it's like Google video/movies where it's more cached than actually downloaded.. But, this will still eat up internal storage.. Would love to be able to use the SD for this.. Would make life much easier for those flights or any times wifi isn't available...

Same question... how can I transfer the files to my sd card?

I completely agree. I have a Samsung Tab S which is ideal for HD video. However, I can only store about 2 movies to internal storage. I plan to bug Amazon about this, and I encourage everyone else to do that too. Griping here isn't going to do much good.

Love the app, works great. However, Amazon needs to get the app setup so it can be transferred to an SD Card, therefore storing movies there also. Assume they haven't figured out how to cache the video outside of the devices storage, or they are worried about piracy. Hope they do this soon, setting downloads to Better quality kills my storage, 1 movie is 2 gigs. At least you can use Prime Video on Android, huge. Have Netflix also, but like to buy movies too, Prime is Premo!

+1. I have a 16GB tablet, and a 64GB SD. Shame to waste primary storage when you have so much more space available. Other apps allow downloads to SD, c'mon Amazon!

Seems to be writing to SD card for me. I have the newest Kindle Fire, 7" screen, with a 32gb micro SD card. While Flixter runs into the Android Kitkat security preventing writing to External SD cards, Amazon Video is working around it. I just downloaded the Amazon Prime TV show "The Man In The High Castle - Season 1" Episode 1. Once it completed, it messaged that ~500mb was written to the SD card. My storage level on the card reflects the reduction, although the device (not rooted) only reflects it within a gross total under "SD Card Storage > Others". I assume to prevent video theft. I disabled wifi and it played back fine. So at least this device and Amazon Prime seem to accept writing to an external SD card, for offline viewing later.

I can confirm that on Kindle Fire, when a micro-SD card is inserted the system alerts you that it will use the sd card as default location for all media (music and videos). Looks like that $35 curiosity investment finally paid off!

Here is what I've found on downloading to SD card (in US) on various Android versions: Android 4.1.1 on a tablet: In Settings, there is a slider for Download videos to SD card, but it only recognizes the built-in memory in the listed total (2GB).
There is also a "Delete videos from Removed SD Cards" setting that is greyed out and unusable. Android 5 on a Galaxy S5: If you hit the download icon, you are prompted for whether to use internal storage or SD card.
Settings has a slider for "Download videos to SD card" There is also a "Delete videos from Removed SD Cards" setting that is greyed out and unusable. Android 6 on a Galaxy S5: if you hit the downlaod icon, it just works with no prompts. Settings offers no control at all over using or ignoring SD card.
Android Central Newsletter
Get the best of Android Central in in your inbox, every day!
Thank you for signing up to Android Central. You will receive a verification email shortly.
There was a problem. Please refresh the page and try again.