Amazon Echo's biggest feature was just quietly added to Google Assistant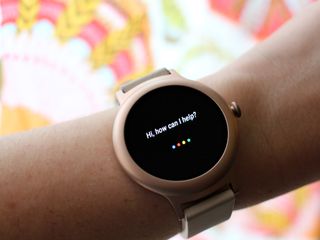 If you take a look at your Google Home app, down at the bottom of the "More settings" tab, you'll see an option that wasn't there after the last big update. Your Home app didn't update while you were asleep, Google silently added the tab in preparation for something much bigger. In fact, it's probably going to be the biggest single jab at Amazon's Echo platform yet.
The new tab is "Payments", and if you go through the brief set up process that follows tapping this new option you'll see Google is preparing for something big.
While Amazon has worked very hard to ensure it is nearly impossible to reach feature parity with the Alexa service overnight, there's one huge thing Amazon will always have that no other company can easily compete with: commerce. Shopping through Amazon from your Echo is a unique experience, because so many people already have developed habits and preferred brands to order through Amazon. It's an unparalleled convenience to say "Alexa, order more paper towels" and have the speaker respond with a confirmation from your last order followed by a confirmation that your shipment will arrive the next day. Amazon has even gone so far as to offer special deals and contests you can only participate in by shopping through Alexa, making it very easy for some to build that habit.
Google's new Payments tab is a big first step at competing with the Amazon shopping experience because it ties directly into Google Express, a frequently overlooked online shopping experience that unifies products from dozens of different companies. Express makes it easy to order groceries, furniture, electronics, and a ton of other things at frequently discounted prices through a single service. If Google can turn this service into something convenient enough to use with just your voice, Assistant gains a huge competing point that is so frequently offered as a reason to buy Amazon's connected tech instead.
It's not clear how long it will take Google to fully roll out Express and make it something easy enough to use, but the intent here is clear. Google Home will absolutely try to offer a comparable shopping experience soon, and for many on the fence between Echo and Home this could be a very big deal.
Android Central Newsletter
Get instant access to breaking news, the hottest reviews, great deals and helpful tips
Not impressed. How about they do something useful, you know, like add reminders. Google express will never be as popular as Amazon.

If worked right is can be. Cause google express can do sane day delivery in sone areas.

Why not have Home just plug into Amazon shopping? I'm guessing Amazon would do everything legally possible to prevent that from happening.

That is what I would prefer also, but then Google would lose out on the percentage it gets from people using Express.

Is express free shipping like prime? If not then it'll never be as popular. I don't have one now, but if I bought one of the two I'm leaning towards the echo because of Amazon ordering. Some smart entrepreneur needs to put both in one device. Then it'll be perfect.

I have to agree. Express is useless because it doesn't contain my favorite online shopping store. If they had at least walmart, bestbuy, and sam's club on there, then I would probably interested. In the end, Amazon is still the best.

Who does the blog layouts? I ask because this a "google payment" blog with great information.....BUT...the picture used is the LG watch style. It won't do any type of payments. Nada. Nyet. And Nope.

That's one thing I never did: order stuff on my Echo. I don't think I'd ever use it on my Home. Something about blindly ordering a product, even paper towels, is unsettling. Maybe I should try it before knocking it, but do you get options on pricing, quantity, quality?

Last time I used it, it essentially looked in my ordering history and picked the closest thing and asked me if I wanted to repeat the order. If you say no, it goes to the next item. The problem is, the price may have changed and you might be able to find a better deal by actually taking your phone out. I rarely use it because of this. Same situation with Amazon's little buttons that you can press when you're out of something. You're definitely paying extra money, on average, for the convenience of not looking at your phone. I'm lazy, but not that lazy. My problem with Home is that probably half of the time when I say "Hey Google" it doesn't hear me. I don't have an accent. Alexa works probably 98% of the time and you don't have to pause after "Alexa" like you do with "Hey Google." If I say, "OK Google" then my phone, my girlfriend's phone, my watch and my Home all start trying to listen and figure out what we want at the same time. Once it actually activates, Google does a better job of understanding what I actually want, but sometimes after Google fails me, I just ask Alexa. Home is definitely better at home automation tasks compared to Alexa in my experience though.

This is from Google Express help page. https://support.google.com/express/answer/7303875?hl=en&ref_topic=4541973
Android Central Newsletter
Get instant access to breaking news, the hottest reviews, great deals and helpful tips
Thank you for signing up to Android Central. You will receive a verification email shortly.
There was a problem. Please refresh the page and try again.