Amazon Appstore offering 10 apps for free today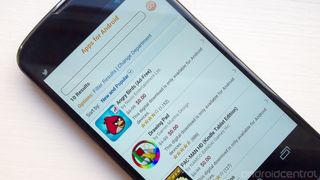 Amazon's Appstore may be best known for its "Free app of the day" promotion, but today's sale jumps from one to 10 apps that won't cost you a penny. To celebrate one year of availability of the Appstore in Europe, Amazon is making 10 different popular apps free for the entire day, valued at over $35 normally:
Angry Birds (Ad-Free) - regularly $0.99
Drawing Pad - regularly $1.99
PAC-MAN HD (Kindle Tablet Ed.) - regularly $2.99
World of Goo - regularly $2.99
SwiftKey - regularly $3.99
CalenGoo - regularly $5.99
Sprinkle - regularly $1.99
Paper Camera - regularly $1.99
Jamie's 20 Minute Meals - regularly $7.69
Shazam Encore - regularly $4.99
Even though the sale is being kicked off because of a European milestone, the sale is available in the US, Canada, UK, Germany, France, Spain, Italy and Japan. Head to the Amazon Appstore on your device or the source link below to grab your free apps.
Source: Amazon Appstore
Have you listened to this week's Android Central Podcast?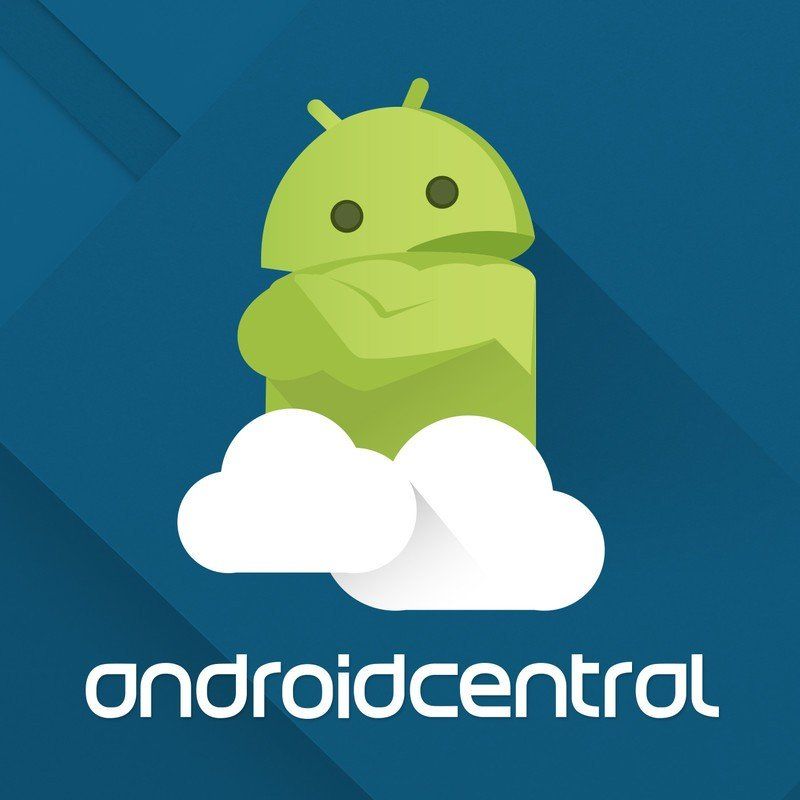 Every week, the Android Central Podcast brings you the latest tech news, analysis and hot takes, with familiar co-hosts and special guests.
Andrew was an Executive Editor, U.S. at Android Central between 2012 and 2020.
I still check it everyday. Once and awhile they have something that isn't a lame game and worthwhile. I am pretty sure I have most of the ones I want off this list but will get calengoo and drawing pad a download.

This is similar to what Google often does. Can you remind us how the developers get compensated for these prices? I would hate to think they're not getting paid for their hard work.

I would guess they are compensated in some way, they would have to give permission for their work to be sold like that UNLESS it is some weird TOS thing for the privilege of being listed in the store in the first place. I would guess 50% of their usual take...

They get nothing, except new users who expect support but paid nothing. Of course they get exposure too.

Trying to get some apps, the store is just hanging when I try to purchase. Must be getting hammered with requests.

Same, my phone has been displaying "Purchasing..." for a good few minutes (for Swiftkey). Maybe I'll try again later.

Do it through the website Posted via Android Central App

That's until you experience Amazon's app update process...which is basically non-existent...
:-(

I dont think the writers are compped in any way. I believe it's part of the agreement you sign (if I remember correctly) that says they can use your app as a free app of the day. I've seen lots of developers complaining about it in any case.

Just got SwiftKey along with a few other apps. Great score! Thanks for telling us guys about this! Posted via Android Central App

What device do you own? Because i cannot use it on my kindle fire devices :S

Sweet! Been hoping to get a copy of Swiftkey since I missed the sale a few days ago. Thanks! :D.

trying to download some of these apps but they don't come up as free... what gives?

Can't find the Pac-Man HD. Doesn't show up... at least not for my Nexus 7, which is odd.

It's only supported on the Kindle Fire devices I believe. Posted via Android Central App

I am checking out swiftkey to see what everyone raves about.

Thank You for pointing this out.. got all the apps on my phone & tablet.. easy as 1,2,3..
Again.. Thanks.

Downloaded shazam encore and it's a much older version, guess that's why it's free Posted via Android Central App

It takes amazon awhile to update apps.

and I rather give the devs the money than have to deal with Amazon's awful update system.
I actually own 9 out the 10 titles.

Already own 7 out of 10 of them.

Nice of them to give out some apps that are over 2 years old with no updates. Only ones in the list worth anything in my mind are PAC-MAN and SwiftKey, but I already have both from a Google Play sale. Amazon App store is such a joke.

You forgot Cut the Rope. That's on the front of the App Store. http://www.amazon.com/mobile-apps/b/ref=sa_menu_adr_app?ie=UTF8&node=235...

I cant find the Pac-Man hd tablet version on my Note 2 .. I know thats a phablet and not a tablet.. But what can i change to make it work?

if your rooted. you could change the device id in the build.prop file however that might break other things and I wouldn't recommend it.

Won't work on my HTC One....I down loaded the app store ...and.tried to install it and it didn't work Posted via Android Central App

I own kindle fire hd, can i use this apps to my android device? I own a SGS3.

Awesome! Thanks :-) Posted via Android Central App

Already have most of those from prior FAOTDs. They just recycle the good ones. Most are junk kid based games. Posted via Android Central App

Already have most of those from prior FAOTDs. They just recycle the good ones. Most are junk kid based games. Posted via Android Central App

Yeah maybe once a month you get a good one. If you are having a problem do it on the website. It is painless Posted via Android Central App

If i DL these on my LG OG, would they be available on my Nexus 7 also? Are they saved in my Amazon account?

Works in Peru as well. I'm writing TV is from my brand new SwiftKey keyboard.

Not sure if you meant that as a joke, but I chuckled!

can't find these for free. Am I looking in the wrong place?

Just downloaded all of these! The games are great for my kids.. Now I get to try SwiftKey to see what it's all about. Couple of them lagged a little downloading but all installed fine! Thanks for the heads up! Posted via my "precious"

Not free for me. What the hell? Posted via Android Central App

I've been using Swiftkey for a while and absolutely love it. I haven't tested any other keyboards lately so I can't say how it compares but its fantastic on my GNex.

Score! Got swiftkey for a second device. Had already paid for it on my device last year when it was half off and it's cool. The rest don't interest me.... Posted via Android Central App on my white Nexus 4

WORLD OF GOO is fantastic! Not your usual "craptastic freebie game." Splattered for your amusement... via the AC App

For a non rooted samsung s3, how do I download the app store directly from my phone?
I've tried it before to no avail. Please help. thanks the duck

Available in India too Posted via Android Central App

Got SwiftKey and Shazam Encore. Awesome job Amazon. Posted from my Nexus 4 via Android Central App

How come there is no menu icon on my HTC evo 4g lte, I can't update any apps Posted via Android Central App

The one day I don't check that app store. Boo. Posted via Android Central App
Android Central Newsletter
Get the best of Android Central in in your inbox, every day!
Thank you for signing up to Android Central. You will receive a verification email shortly.
There was a problem. Please refresh the page and try again.