After using Chrome OS for four months, I never want to go back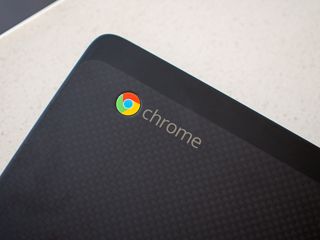 (Image credit: Android Central)
Even though I've been enthralled by Android since the original Galaxy S Fascinate on Verizon Wireless, it took me until this year to finally give Google's desktop operating system — Chrome OS — a proper try.
I dabbled with Chrome OS a bit back at my high school on education-focused machines, but I've never actually owned a proper "adult" Chromebook to get an idea for how the platform works and feels on a day-to-day basis.
So, this past February, I decided to sell my late-2016 MacBook Pro and replace it with the Google Pixelbook. If you want to know more about the Pixelbook itself, we've already covered that a number of times here on AC.
Instead, what I'd like to do today is highlight my experiences using Chrome OS as my primary laptop operating system for the past four months. Let's get started!
The things I absolutely love
When I first got the Pixelbook, one of the things I was worried about the most was the lack of desktop apps. This is something that most everyone still complains about when it comes to Chrome OS, but to be perfectly honest, that complaint just isn't valid anymore in mid-2018.
First off, before we even talk about the app selection that there is, I was amazed at how much of my work is done in the Chrome browser. Between writing articles, searching for the latest news, doing research for editorials, and even some light photo editing, all of the things I need to do can be done (and enjoyable at that) in Chrome.
Slack's web client is great, 1Password's Chrome plug-in works like a dream, and web apps like PicMonkey (opens in new tab) make it easy to do quick edits for all sorts of photos.
While all of my work can be done in Chrome tabs, I really appreciate how Google lets you save these as "app" shortcuts in your app drawer/bottom bar and open them up as their own windows to make them appear like traditional desktop applications.
For those times that I can't do something in Chrome or just want a more touch-friendly way to interact with a service, Android apps are excellent for filling that gap. The Play Store looks and feels exactly as it does on Android, and since I spend so much time on my phone as is, I appreciate having the same app interface when going from phone to laptop.
Something else that's really stuck out to me is how updates are handled. I absolutely dread seeing that I've got updates waiting when I boot up my iMac, and even though I know I probably shouldn't, I've become that person that keeps pressing "Try later tonight" whenever I see one pop up.
In Chrome OS, this has been a non-issue.
Any big system updates are downloaded in the background, and when they're ready to install, all I have to do is click a button and my system is completely rebooted and back up and running in a matter of seconds. This is something that's been around in Chrome OS for a while, but it's a feature I constantly appreciate whenever a new bit of software rolls around.
The stuff that still needs some work
For all the praise I could give to Chrome OS, however, that's not to say it's without its faults.
Although it's functional enough for my needs, the built-in file manager isn't quite as comprehensive as what's found on macOS and Windows. Even though Chrome OS can run Android apps, it doesn't support Nougat's App Shortcuts. As silly as it may sound, the fact that there's no native way to insert emoji (at least right now) drives me up a tree every single day.
Every operating system has its quirks, and Chrome OS is no exception to that rule.
The upside
With that said, the majority of these complaints will disappear soon enough.
Google regularly pushes updates to Chrome OS with an assortment of bug fixes and new features, and in the very near future, we should get an assortment of tools that finally give Android phones proper integration with Chrome OS — bringing features such as SMS syncing, instant tethering, and more.
Once all that happens, Chrome OS will not only stand on its own as a proper competitor to Windows and macOS, but it'll be the clear choice for anyone that also happens to own an Android phone.
This is something Apple's succeeded at for years with Continuity between iPhones and Macs, and once that same integration comes to Android and Chrome OS, it's going to be an incredibly exciting time.
What do you like/dislike the most about Chrome OS?
I've been overwhelmingly happy with my decision to go the Chrome OS route this year, and I cannot wait to see where the platform is heading in the next few months. It's certainly not for everyone, but then again, neither is Windows, macOS, or Linux.
If you've got a Chrome OS machine, what do you like or dislike about it the most? Sound off in the comments below and let me know!
Pixelbook 2: What Google can do to make the best Chromebook even better
Get the Android Central Newsletter
Instant access to breaking news, the hottest reviews, great deals and helpful tips.
Joe Maring was a Senior Editor for Android Central between 2017 and 2021. You can reach him on Twitter at @JoeMaring1.
I'm amazed with the resiliency of Chromebooks. My son has an Acer C720 one that we got for $99 back in 2013. He still uses it everyday. Sure, it lacks the Android apps but how many other $99 computer systems are still in everyday, productive use after 5 years. As you said, it's amazing how much work you do in a browser these days.

I think if you update your browser, you will be able to get Android apps.

https://www.chromium.org/chromium-os/chrome-os-systems-supporting-androi...

I got a cheap RK3288 Arm based chromebook about a year ago for less than $100 and I found that I have been using this more often than my windows desktop/laptop. My chromebook is cheap, lightweight and zippy enough that it turns on instantly without waiting the OS to boot up unlike a typical windows laptop/desktop. However, in terms of printing, productivity, and 3rd party non android apps, it lags against a typical windows computer. But in terms of using this for checking email and surfing the web, which is what I do most of the time, it serves that purpose very well. IMO, Chromebook couldn't replace a typical windows/mac computer, rather a supplement of it.

I have zero experience with Chrome OS.
But I see it becoming bigger than Windows in the future.
Microsoft really should have doubled down on the Windows phone.Invested more in the app store and given itself a better chance.

I said this at Windows Central a while ago, and people called me crazy. Fools. I'm still not on it, but once Chrome gets strong enough for enterprise apps, Windows will be screwed.

I hear you. I was also talking about how ham-fisted MS were handling W10M in its early days and how it was going to kill the platform. Guess what? Voted down, called an imbecile etc. Windows is soon going to become an isolated platform in an integrated world. All of Nadella's focus on "cloudy" enterprise completely missed the mark. He's driving MS down the IBM path. Apple and (eventually) Android have complete solutions for the home user, encompassing mobile and stationary computing. People want their devices to be integrated without having to fart about with other software and going through hours of configuration. Once Windows loses its dominance as a gaming platform, there really is little to stop it from gradually being phased out of home use. I really wanted W10M to succeed but Nadella failed us consumers and to be honest, W10 itself is already looking a bit jaded.

Gaming platform. Ding! Ding! Ding! THIS is what keeps me from getting a Chromebook. The allure of Chrome OS (more tablets please) and the Chromebooks is strong but then I remember, "Oh yeah, it won't run your PC game....yet". I may still get a Chromebook though. I have a desktop running 8.1 (can't get myself to choke up the $120.00 to bring it to W10 and a laptop with W10 on it. Game on both. But when not gaming, all I ever do is open the Chrome browser. Pinned tabs are: Gmail, Calendar, Keep, Excel, Sheets and GPM. I check the news feeds and use Amazon and Home Depot. ALL browser stuff. I do use Windows Explorer for some file management (backup personal stuff to an external hooked up to the desktop) but I'm guessing I could do that in Chrome OS using Drive too. It all comes back to games for now.

This! I have a Chromebook and I would have got the Pixelbook but I can game better on my MacBook Air than the PixelBook using Wine running MSdos programs. I was looking for something new and went from a lifetime MS user to MacOS just to try something new. MSdos, Windows 3.11, 95, 98, 2000, XP, 8, 8.1, then Windows 10. Tried Chrome OS, then went to Mac. So far so good. Flicked via the BlackBerry keyboard on my Pixel 2

The free upgrade to Windows 10 still worked the last time I checked.

When is your last time check?

It's done. Even the free Accessibility Update is over.

I have said many times that Microsoft should have used the Bully Pulpit to push apps for the Windows Phone. It was a great phone, it just lacked apps.

I have faith on Chrome OS but I'll never see it ever surpassing Windows or even get near it and the reason? Gaming. Some people just doesn't realize how ridiculously big the gaming side of windows(and its still growing with the rise of e-sports) that even Apple doesn't have a fighting chance even after decades of trying so they switch to overpricing their macs and called it "premium" productivity machines.

The gaming side of Windows is not ridiculously big, I'm afraid. The great majority of Windows computers are corporate, education or home low to mid spec laptops. Apple doesn't get involved because a small percentage of a small percentage translates as "not worth it".
Chrome OS could probably replace 60% of the home, education and corporate market.

And a "real" Linux could replace ChromeOS.

> But I see it becoming bigger than Windows in the future. Well, no. If there was any bright future planned for ChromeOS, Google would have invested in professional software rather than making Chromebooks compatible with Windows10 (https://www.digitaltrends.com/computing/google-pixelbook-to-support-wind...)

Let's come back to reality here. Gaming is not what's keeping Windows relevant, although it is a stronghold that is likely to stay strong for some time, business is what keeps Windows and PCs dominate in the world of computing. Apple continues to chip away at laptop sales, but the Chromebook is just not a business machine. - Ask Googlers what they use, many use Macs the rest use PCs. I've never seen one using a Chromebook.

Unsurprising. Google staff have lots of disposable income and plenty of access to Apple tools and know-how. Developers need more computer power than users, and the big toolkits won't run on low spec machines - try running Eclipse or NetBeans on a $300 Windows computer. But developers are a few percent of the corporate market.

Ever blogger seems to say this. But there is a plethora of software in numerous fields that have no mobile or web equivalent. In fact most don't even have a Linux equivalent. So if you are only looking for a personal home machine, or your job only entails writing, thus making Google Docs good enough, Chrome OS is just not a valid option. P.S. My wife fits into the above category and for that reason she loves Chrome OS.

Agreed, but with Microsoft making more and more of its software available there has to be a tipping point.

I went from Mac to risking my new laptop life to a Samsung Chromebook Plus. I will never look back. I am in beta and can now download linux apps. This linux inclusion allows me to use programs I had on previous Windows desktop in linux app.

But on the Mac you can run Mac OS, Windows, Linux and Google's web apps all legally.

can it run Android legally? No. looks like pixelbook can run chromeos, windows(coming), windows apps via wine, linux and android

Have you tried installing a new Web app from Chrome's Web store on a Mac lately? Go ahead, I'll wait...

First, I do programming for a living - MS VS, SQL Server Management Studio, VMware, etc. I use RDP (or Citrix) to connect to servers and workstations when I need specific software. However, the vast majority of my work can be done locally, and there are many options to support that. You can run simple Windows software on a Chromebook with CrossOver. Linux apps can be run on Chromebooks. And, yes, there are Android versions (or alternatives) that can be used. But, RDP is my fallback. On my desktop, I still run Windows 10, but I abandoned Windows on mobile devices long ago since Chrome OS is such a fantastic virus and hassle free environment.

I would like to see a plethora of examples... Though you did say "equivalents", so I'll give you that. But there are a plethora of alternatives for Windows software on Chrome OS.

Yep, alternatives may not necessarily be equivalents. I am not in such a specialist industry, but I need access to a solid reference manager and word processor (Paperpile and Google Docs almost work work), a good statistics package and GIS software. Another major problem I have when I use Chrome OS is working with files from my colleagues who don't use Chrome OS. Though it may not be impossible, re-inventing the "OS Wheel" these days is going to be inherently difficult for many.

Just use Word / Excel for Android and onedrive to transfer files.

@dc9super80, If you go to the Linux route, you have quite a few options.
1 Libreoffice/WPS office with Mendeley reference manager(It also has online and android option).
2 SPSS has Linux version and available in online
3 QGIS, Grass GIS etc have Linux version.

This used to be a major issue, but the number of apps not available under Chrome, Android, OR Linux is now quite small and still shrinking. Since a Chromebook can run all three concurrently, the odds are good that an inexpensive Chromebook will work just fine for a majority of people.

I like my Pixelbook, but it's far from perfect. Bluetooth support has been terrible. It turns off regularly and doesn't come back without a restart. Tablet mode has ceased working, but I'm certain it'll return in the next update. Microsoft and Adobe android apps work well enough for editing pictures and documents. I still would like some way to better organize apps in the launcher or at least alphabetize them.

Yes, there is a bug in Bluetooth for the Pixelbook that Google has not addressed yet. I do not use Bluetooth on it, but I can understand that being very frustrating. I recommend opening a ticket with Google - and about your tablet mode not working. (I have never had that issue.) The app launcher is ridiculously limited. Supposedly an upcoming update to Chrome OS is going to address this - but I, too, am surprised that it is so limited.

The only part of Chrome OS that I don't enjoy using is the launcher. But, in fairness, I manage to squeeze quite a few apps/websites into my shelf, so it's rare that I have to use it. However, I am still waiting for an update none the less.

Joe, there appears to be an Autodesk icon of some kind on your bottom bar. What is that? As an AutoCAD user since 1995, that's my big reason for having to stay with Windows for pretty much everything. I have jumped ship to Linux Mint on my personal laptop, and just use a remote desktop app to access my work PC if I need it. My company has also recently been using VMware view servers for us to access some specific programs, and htat's been working well too.

With Android apps on Chromebooks, you can install Fusion 360 and nine other Autodesk apps. Go to the Google Play store and check it out.

Hey Joe! You should bookmark www.emojicopy.com! I think it might help in the meantime

Settings..advanced... languages and input..select us keyboard.. click the smiley to access emoji.

Yes, this enables native use of emoji.
Then it's pretty straightforward:
To insert emoji into documents, emails, and chat sessions:
1.Open your Chromebook's on-screen keyboard.
2. In the lower left corner, tap or click More .
3. Tap or click Emoji .
4. Tap or click the emoji or graphic you want to insert.

Emoji's are native in Google Docs. Simply, Click Insert > image > Drawing > More > Search. Then, search for emoji

The biggest issue I have with ChromeOS is that it's not officially available in my country! Sometimes it seems Google is purposely ignoring a large part of the world population. I hope really hope this starts to change as Android Tablets give way to ChromeOS...

Linux is available in your country!

The thing that really pushed me back to Windows was simple stuff like command line utilities (crosh is just so limited) and network file share stuff. You have to use 3rd party stuff for cifs and smb and even those apps don't work half as well as basic widows explorer.

And finding all these work arounds makes it hard to justify using a Chrome OS machine, when I can simply use Windows or MacOS and get it done.

Having used computers since the 1970s, and heard endless iterations of the "but it has a command line!!!" argument against Linux, I can't describe how loudly I laughed to read your complaint that Chrome OS lacks the good command line offered by Windows!

My primary machine is my Surface Book 2. It is a beautiful machine, runs great, plays games on ultra levels just fine and I can do everything I need to do on it. That said, my Pixelbook is used often too. It has retired my laggy Samsung Tab S3 as my primary tablet. Running Chrome on the Pixelbook is buttery smooth and better than you can run it on Windows. Android apps run better than expected though I tend to opt for the web versions and have them open in "Windowed" mode. They keyboard and trackpad are amazing. One thing that just feels so messy and disorganized is the app drawer/bottom bar. The bottom bar, OK, it works fine enough but the app drawer is so messy that it makes using my Pixelbook feel "dirty." What I want are ways to manage the synced shortcuts/apps and to alphabetize things. Folders work fine but are limited. Right now, all of the synced shortcuts are thrown into folders just to keep them from being messy. I am excited too as to where ChromeOS may be heading. But for now, my "do all" machine is the Surface Book 2 with the Pixelbook being a highly used supplement.

Hello everyone
I'm a very new user to chrome OS so hopefully you maybe able to cure my frustration
I really want my Acer 14 to replace my old laptop pc .. but the biggest frustration for me is to simply hook it up wirelessly to a printer and use print and scan !!
Such a simple and everyday task that most people I'm sure would like to do seems so problematic ... After several hours getting of setting up Google cloud print which you have to use a PC ..I can now print but still can't scan using my Chromebook such a shame because lots to love about this machine but just can't do a simple task like scan ?? Anyone else have the same issues
Printer/scanner is kodak 2.1

I was wondering about that functionality as I scan to my PC a lot. Some of it can replace by using a phone app but not all. There are a few edge cases like that preventing me from trying Chromebook.

I use GalliumOS on my Chromebook Pixel (the old one). It uses regular Linux print drivers, simplescan, and I can install any app I want, like Gimp.

Hi,
I am not sure about your printer, but in my case Samsung M283x Series, which I use just connects to the google cloud print and it just works. Perhaps your printer / scanner is not compatible with the google cloud print.

All of you kids are so invested in tablet styles computing. When it comes down to it none of you have any clue about real computing power and production that can be done with PC's. If all you're looking to do is the same kind of thing you can do on a tablet then yes Chrome OS is for you. If you're trying to do any kind of valuable production then a PC is for you. So basically what you bought was a child's computer. Congratulations you have no clue about computers...

"If you're trying to do any kind of valuable production then a PC is for you." It depends on your definition of "valuable production." Among those I know using tablets and Chromebooks in their occupations are teachers, sales execs, restaurateurs, a CEO of a nonprofit foundation, several attorneys, two physicialns, a builder, the owner of an ad agency, two realtors, two published authors, a physician, a civil engineer, a financial analyst/advisor, a plumber, an aircraft mechanic, a hospital administrator, a city councilman, a social worker, two members of the clergy, a professional photographer, a journalist, the owner of a shoe repair shop, an automotive wheel repair shop, and a college dean. None of them is a "kid," and I think they are all doing work that has value.

I'm not in disbelief, but I'd be curious to see that pro photographer's workflow. I've used so many chrome and Android image editing and file management apps, and I haven't crossed one yet that's robust enough for professional use as a primary machine... especially when dealing with thousands or tens of thousands of images per shoot.

Digikam? Gimp? Well, you have to install a real LInux, but that's no big deal.

Wow. You know a lot of people.

And a partridge in a pear tree...

I absolutely love Chrome OS and can absolutely justify that. I have Linux Mint on my PC and it works just fine for video editing and coding etc. However, if Google get Linux apps working really well, then I will buy a Pixel book and it will be my primary machine. You can hold me to my word. Google is going to beat the **** into Windows...

+1 I agree, chromeos will soon be one of majority os

Hey Grandpa/Tandis...I bet you want those damn kids to get off your lawn too! More to the point, I find your misinformed and rather clueless insults to people who have found valid (or invalid really as long as they like them) use cases for tablet-form PCS pretty ignorant. What right exactly do you have spouting such ugly drival? I for one am astounded and inspired on a daily basis as a 53-yo software dev by the energy and dedication of the new generation of devs and users, and find their disregard for your silly computing norms of the past exactly what the industry needed and needs! Low cost, low power platforms such as tablets and Pi's are another step to IoT-type computing. So cool your jets old frumpy dude and stand back with your prune juice...the kids are allright.

I'm highly invested in tablet-style computing, but I cut my cpu-teeth in the 1970's from Apple and Tandy and onward through Amiga then Clone PCs. I currently own an HP Z620 with Dual Xeon E5670s with 32 hyperthreaded cores and 128GB of RAM for Unity / Unreal programming and video production. Don't talk to me about not understanding power. I also own a Samsung Chromebook plus, a Macbook, a Surface Pro 4 and an Ipad. We use what is best for the job. Many jobs don't require a bulldozer. When i'm not programming or playing Fortnight, I find myself using the Chromebook and the Ipad considerly more these days.

Well, this kid in his late 60s first saw a real computer in 1965 (mainframe) and since then has worked with an interesting series of architectures. Unix, Linux, MS-DOS, every Windows from 3.11 on, MacOS from 6 on. When I retired I had just finished the architecture for a J2EE multi-server backend connecting to Azure and DB2 databases, and implemented the schemas, key stored procedures, security and a fair bit of the core Java code. .
A lot of the system schematics, flowcharts and structure diagrams (using Lucidchart) were done on a Chromebook as was a fair amount of the documentation, because I wanted to see how well it would work. This post is written on a Chromebook. So now tell us about the 50 years of experience that allows you to tell me I have no clue about computers.
Kids today. I'd say get off my lawn, but I have quite a high fence around the backyard. So get off my drive instead.

I have 3 Windows laptops, and 2 Chromebooks. I only use the Chromebook. With the new Android app update, I like it much better than Windows.

I've only used my Chromebook since I bought it 3 years ago, my poor Windows 10 PC only gets booted up about once a month so that it can update.
I do understand that Chromebooks might not be for everyone, but it's all I need, I love the ease and simplicity of it, and unlike Windows, it doesn't slow down over time.

"Although it's functional enough for my needs, the built-in file manager isn't quite as comprehensive as what's found on macOS and Windows. Even though Chrome OS can run Android apps, it doesn't support Nougat's App Shortcuts. As silly as it may sound, the fact that there's no native way to insert emoji (at least right now) drives me up a tree every single day." All 3 of those issues are mostly fixed on Dev channel now. The Files app has a WiP redesign with better organization, App shortcuts and Notification dots are live (the latter even working with web apps) and you can even search for shortcuts in the launcher, and there's an option to insert emoji in the right-click menu. ChromeOS is shaping up to be something truly fantastic with a unique value proposition. I love that it offers stylus enabled convertibles with a rich library of touch enabled apps and games, an OS that brings a number of mobile features that brilliantly complement a desktop platform and the slickest browsing experience around. And I haven't even mentioned Linux apps yet. Unfortunately, there's still plenty evidence of Google's lack of follow-through. For example, the launcher was designed for a 1280x800 display and not a pixel greater, making the launcher's complete lack of scaling an unfortunate blemish when running higher resolutions. You still can't re-arrange the contents of folders without them reverting after reboots. The Files app still chokes on large files. Few Android apps have large screen layouts and Google has the nerve to launch new apps without them and to even remove them from existing apps. And lastly there's an unfortunate lack of customization. I'd by happy if I could just choose the shelf/launcher color rather myself than having it algorithmically derived from the wallpaper. That all being said, I've used crOS for 5 years and while I may get other devices, I think I'll always have Chromebook.

I don't own a Chrome book that can use apps yet, so I can't test it, but couldn't you try one of the many launchers available in the Play store?

I don't think launchers will work in ChromeOS. Not 100% sure though.

Joe great article, couldn't agree more with you. Rocking with my Acer Chromebook 15 model number c910 54m1. Absolutely a beast!!

To Markd70 Try the chrome extension named WIFI printer driver for Chromebooks. That has helped me print to a Canon PIXMA Ts9100, without using a Pc and Google Cloud Print.

Thanks Jarrod I will try this although I have now managed to set up cloud print but still no work around the scan issue ... I really am baffled by the lack of scanning capabilities of Chromebook as this is such a simple everyday task you would hope a Chromebook could do ??

Or just download cloud ready os...
And trun any laptop or computer to chrome os if that floats you boat....

without access to Android Apps.

My hobby is refurbishing computers to sell, give away and just play around with at home. I come across 500-1000 machines a year. I am no expert with ChromeOS but fixing up those machines is a snap once hardware issues have been addressed... Powerwash takes just a few seconds. The only hiccup is with schools that neglect to disenroll their devices from enterprise management before diacarding (a very very secure setup these days, by the way) I've received such rave reviews from people getting chromebooks from me that I've begun putting neverware's cloudready build of chromeos on regular laptops. Very easy to do!

I enjoy using my wife's Chromebook. The only thing missing for me is a REAL AutoHotkey equivalent. I save tens of thousands of keystrokes a month with that program.

I have been a committed Chrome OS user since 2012. By 2013 I had abandoned my Macbook Air after suffering through a 2 hour update just to retrieve a single file. I have more or less abandoned my Windows boxes as well, some exceptions being for Access use and for batch image editing.

So how do you scan using a Chromebook ?

Great article Joe. I too switched from Windows and Apple OS's to Chromebook almost two years ago and haven't looked back. I have used and taught computer software since the mid 80's and though some need the application support that Windows provides, most users can get along quite well with Chrome OS. So far I've had an Acer R11, Asus CN60 Chromebox, my daily driver for the last 1+year has been a Samsung Chromebook Pro until I upgraded to a Pixelbook just a few weeks ago. I can honestly say I don't miss anything from Windows or Apple. J

I love my Pixelbook. Bought it on a whim to complement my BlackBerry KeyOne (also bought on a whim out of nostalgia) which is now a Key2. I have now gotten rid of my ipad and macbook. Never thought that would/could ever happen to me. There was absolutely nothing wrong with that setup and the iPhone X was a beast of a phone. It runs light and fast. All my most needed apps are available aside from full adobe Photoshop and Lightroom but I have my pc for that. It works well with my phone and the synchronous backing up with Google drive means I always have all files on hand. I have to say when they first came out I couldn't understand the appeal of chromebooks but am really enjoying the experience.

Chromebooks are okay for 90% of what I do on a laptop. The problem is the other 10%. For example my daughter wanted to use my Chromebook to log onto her works HR system. It said the browser wasn't supported so she had to log in using my iPad which worked perfectly.

Try using User-Agent Switcher extension. It allows you to emulate different browsers for just such a situation. I've had to use it for a few sites that only accepted IE.

Thanks for the tip. I might give it a go the next time I need it.

A site that didn't support Chrome? Wow serious site lol.. wtf are those amateurs doing?

Always old guys who have "worked in the industry since before I was born", and run ancient software and refuse updates because of "stability" and "learning curve for users". I could rant for hours about some of the moronic things I've seen this "industry veterans" say and do. >_>

Can't use emoji natively. Wrong. Go to settings> languages and input> select us keyboard. In input methods click the smiley face to the left. Your welcome 🙃

Thanks, but no smiley face here. Am I looking in the wrong place?
https://imgur.com/a/92vmM5X

settings..advanced..languages and input....its there. Im running chrome 67. Google search or youtube it.

I just looked at your image. Right under manage input options. it says show input options on the shelf. Slide that to on. Click the US icon on your taskbar (shelf) You should see the smiley to the left.

One feature that both Chrome and Windows should adapt is an 'automatic taskbar' feature. The apps, websites, and programs you use the most should automatically pin and organize themselves on the Taskbar. This would make the entire desktop experience smoother, as all your most used items would be right there always for you (think Superfetch but for your Taskbar.) This feature of course should be optional.

Oh GOD NO. That would drive both me and everyone I know insane. I pin apps where I want them pinned. That's the point of pinning them. That reminds me of YouTube and social media forcinng algorithmic feeds - screw that, I'm subscribed to a channel, show me that Channel's content!

For general computing I 100% agree. For Enterprise it is lacking a bit. This has a lot to do with Windows legacy where I work. Also Chrome rote desktop is not great for Windows due to right/left click differences. I had the Pixel book and have the Samsung Chromebook plus gen.1. Love Android apps and the update system on ChromeOS. file system and lack of OS built in cloud saves to Dropbox, OneDrive, etc leaves a lot to be desired. Of course works great with Google drive.

Hi, what happens when there's no internet to connect to? Can I still do work in Google docs and spreadsheets?

Yes, check out this link...
https://support.google.com/pixelbook/answer/3214688?hl=en

The ironic thing is that even if you want to run Windows, you no longer need a Windows machine of your own. AWS just gave us free Linux and Windows desktops. And you can use the ChromeOS extension or the Android app on Chrome OS to access. It's a little slow right now but I can see this being part of the future. Use Windows in the cloud for the 2 things you actually need Windows for from ChromeOS.

I have an older HP Chromebook but I really got hooked earlier this year when I got a refurbished Samsung Chromebook Plus. What a machine. I now have an ASUS Chromebox to boot. I use the Pulse app for SMS. There is a Pulse extension for Chrome and Android apps for my Fire tablets. Along with Hangouts, all my conversations flow back and forth from whatever device I'm using.

Interesting. My Android Messenger app (the default one on my Nexus 5x) has a "Messages for web" option, so I don't need a third party app for messages anymore. Does that not work for you? (Edit: forgot to mention, go to https://messages.android.com with your ChromeOS browser, too)

ChromeOS looks nice enough. HOWEVER, why the hell is the caps lock button on the keyboard replaced by a search button? ChromeOS is a non starter for me until they have a proper keyboard.

On Chromebooks, ALT+SEARCH = CAPS LOCK or there is a way to change SEARCH to CAPS LOCK through Settings. Don't remember where. Not at Chromebook.

It's my smartphone rather than my desktop that my Chromebook competes with. I keep one in my car, so I only need the phone for the most immediate, basic tasks. In addition to being a far better experience, it will allow me to avoid upgrading for quite a while as well.

Can't wait for the follow up article after Google inevitably prematurely drops support for his Chromebook.

I got burned by Microsoft with Windows 10, Windows 10 Mobile, Microsoft Band 2, the works. Cripes, I remember LOVING my Lumia 1520 and having that tank of a phone when I went to Walt Disney World. They really had a great product. Then the great savior, the new windows development platform, was supposed to take the world by storm, and almost every developer large and small was supposed to be getting on board...and it fizzled in to garbage developers...shortly after that, bye bye Windows 10 Mobile, bye bye Microsoft Band 2, and Windows 10 is garbage... So what was I going to do? I have the Google Pixel XL 2, and I love it. I have a Google Home Mini, and I love it. Next step, Chromebook. I got a corporate discount through work and decided to go with the Lenovo Flex 11 Chromebook. I figured, well, if it's this little for 4 GB RAM and 32 GB storage and runs apps...it was a small price to pay if I was on the losing end. With the exception of the apps not being able to save large movie, music, and photo collections to an SD card yet, this machine is AWESOME. I can't say enough good things about it other than what the author, Joe Maring said...."I never want to go back..."

If Quicken ever makes a version for Chrome, I am there. That is literally the last thing holding me back at home. Because I work for the Government, I will probably always have Windows at work.

I am a committed Chromebook user with 2 in the house. The older Acer was cut off by Google about 6 months ago. 5 years is an unreasonably short lifespan. Be careful when you buy a Chromebook. Some of the units being actively marketed only have 2 or 3 years left before they are declared obsolete and denied updates by Google.

What are you smoking? I still have the original Samsung ARM chromebook. That thing is ancient and has gotten quite laggy, and I still update it on the regular.

Might want to check Google policy. 5 years and you are done.

Just in case you are unable to find Googles end of life policy. https://support.google.com/chrome/a/answer/6220366?hl=en

I have owned a top Asus Chromebook with a touchscreen. I have sold it after 3 months of use. Android apps are far from being optimized for the big screen. They are far from being optimized for multiwindow. They are far from being optimized for push notifications, heavy multitasking we are used to.
File manager is trash and integration with Google drive is below the level you have on Android.
File association is not good. Video and audio files cannot be opened with applications.
Extension sd card slot is not visible by applications so inserting a bigger one will not help your productivity. In other words - proper computers and Chromebooks are not comparable, Chromebooks are not ready for primetime (if not to be called trash), an Android tablet with a keyboard case is much more functional than a Chromebook. I have traded my Asus Chromebook for Samsung tab S3 tablet and attached Apple Bluetooth keyboard to it. This is a much better and much cheaper installation for an average user.

"It's (Chrome Os) certainly not for everyone, but then again, neither is Windows, macOS..." this article is a very biased, opinionated and useless at the same time. Windows and MacOs are indeed for everyone. This platform enables you to do all the stuff you can do within the Chrome Os. Chrome Os is still lacking professional grade software (not apps). Can you edit a high production value video using premier or final cut? Can you create a vector image for a high-quality logo in Chrome Os? Can you edit and manipulate a photo in a real professional workstation? because windows and mac enable the pespectiveuser to do that. Do not put your casual perspective that this platform can replace mainstream and developed platform such as Windows/Mac

Yeah, but if your megabuck laptop gets stolen or broken you are up a creek, whereas if your $150 Chromebook bites the dust you barely miss a beat.. The point being that the use cases for the two machines IMO are vastly different, and therefore should compliment not replace.

I do think Chrome OS right now is a 2nd device that compliments your 'main device' or it could be your main device if your workload only resolved around web apps and some docs writing, but this editorial presented Chrome OS as one of the contenders to fight Windows and MacOS, it is misleading. People who don't know any better will think they can do more with chrome os, especially with a sentence like "In mid-2018, the argument that Chrome OS doesn't have enough app support simply isn't true anymore"

I haven't used chrome OS extensively, but one of the main problems I would have is the lack of PC gaming support. While I hear Linux apps are coming soon, I question whether Steam will work properly, and even if it does, I don't think that any existing chrome OS devices have powerful enough GPUs, if dedicated GPUs at all, to run graphically intensive games. Fornow, my stance is, the Pixelbook is a great piece of hardware, if only it had Windows, and dedicated graphics.

It's been six years since I brought my first CB and six years and three CB's later... I haven't looked back. I since turned quite a few people on to CB's and they love them as much as I do.

Ha ha ha... Was this article sponsored by Google... I'll see your Pixelbook and raise you my Surface Pro... No comparison... Android is best for phones though... Windows 10 best for work and serious gaming...

Well, it's quite a suprise for me that you didn't even mention Linux apps support on Chrome OS soon.
Linux apps is a great deal for native desktop apps lover. Imagine you yourself playing steam AAA games on your Pixelbook

Tell me the best chrome books under $150. which are 11 to 12 inch screen size and has touch screen.
Can run Android Apps, will run Linux Apps in future. Has x86 based Intel or AMD CPU.
thank you
awaiting your response

I do 95% of my computing in Chrome OS - the last 5% involves my password manager! If I could find a trustworthy offline-only password manager...

I got my first Chromebook some months back - Samsung Pro. Really good device. I realized there were things I couldn't do with my Pro, but I really felt I could make it my main device except for some specific needs in my work and a few things in my personal use. However, as time went on I found myself using my Pro less and less. Now, I use it primarily to take notes and surf the web because the Pro is very light and compact with a good screen. Battery life is really good too. But that's mostly hardware stuff, which is good. Overall, my disappointments lie with ChromeOS. The file "system" really sucks - I'm sorry, but it does. Having learned what I know about computers through Mac and Windows OS's, I'm just not satisfied with what ChromeOS offers at this stage. I understand that development is ongoing, but dealing with more than one device to get the things done I need to do professionally and personally, is a bit much at my stage of life. Perhaps, further down the road some of these things will change for the better, but I can't help but think that ChromeOS must take on more of the issues and problems that the Mac and Windows OS's have to provide those things. I'm afraid we'll just end up with more of the same but with yet another desk operating system.

I'm still very happy with my hassle-free and inexpensive Chromebook. Too bad it seems Toshiba won't be making more since I'd like an updated metal, 13-inch Chromebook with a great display for under $400.

Games are the only issue for ChromeOS, but as we've seen in the past developers go where the users are. Eventually this will be a non-issue as well. ChromeOS will eventually take over just like Chrome usurped IE's throne.

I got an Asus Chromebook a couple of weeks ago. I love it. I have a MacBook Air but this Chromebook is much more flexible. I can use it as laptop, a tablet or in tent or stand mode. I can access my iWork documents through the browser and can print as well. It has been a godsend, is light and flexible to use. Don't regret buying it at all. Android apps also work a treat.

Yeah... If your work consists of web searches and typically short articles, I guess a Chromebook will do. People with real/normal (whatever you want to call it) jobs will need a PC or Mac. No matter how you spin it. And regardless of what you say, lack of app and heavy program support holds Chrome OS back, way back. Speaking of updates, this glorious method for updates for Chrome you speak of (not that much to update a browser) is Windows has been doing it for 20 years or more. Innovative! "...clear choice for ANYONE who happens to own an Android phone." - complete insanity.

Can someone please tell me how to annotate a PDF file using a Chromebook? For example, I live outside the US and need to submit receipts with a currency conversion to dollars. On my Windows laptop, I can use Foxit to make the annotations. The app doesn't have the same functionality on the Chrome OS. All of the other apps I've tried require the same app to be used to view the annotation. I share all my documents with my employer via One Drive. I simply want them to be able to see the annotations on the documents without using another application. Any ideas?

I always use LibreOffice to import, edit, and save PDFs. Well, I use Linux on all my PCs, including this here Chromebook Pixel.

« I absolutely dread seeing that I've got updates waiting when I boot up my iMac » Why? They are easy, you can ignore them and it takes just a couple of minutes. Nothing really wrong with it.