Enjoy Alexa and smart home automations around your house with the EBO X guardian robot. This spunky little robot has an 8MP 4K camera with night vision, a charging station where it returns on its own, and loads of functions and tasks that can be assigned to it. You get two-way communications and a Harman Kardon Bluetooth speaker onboard, with stunning RGB lights shaped like eyes. Everything can be accessed and managed remotely through the EBO app, making this one amazingly helpful tool for any family — if they can afford it.
Pros
+

Alexa built-in with smart automations and scheduling options

+

Harman Kardon Bluetooth speaker

+

4K UHD camera with night vision

+

Movable continuous tracks with mapping function

+

Charging station

+

Can be remotely controlled via app
Cons
-

Cute voice from previous generation is gone

-

Doesn't do tricks anymore

-

House mapping and navigating on carpets can be tricky

-

Expensive
Why you can trust Android Central Our expert reviewers spend hours testing and comparing products and services so you can choose the best for you. Find out more about how we test.
There are a ton of excellent home security cameras available, including smart ones that have Alexa onboard. Whether you need smart surveillance indoors or outdoors, there's something out there for every space and every budget.
Many smart cameras are able to swivel in place, rotate, and move up and down. Not many of them can actually move freely like a robot vacuum, though. Enabot is a brand that fills this unique niche, offering users smart cameras with wheels built-in and a companion app to control these devices.
So far, Enabot's smart home robots, like the EBO Air and EBO SE, have been affordably priced devices that can best be described as smart home security cameras on wheels. This year, however, Enabot took things to the next level by unveiling the super-smart EBO X, which the brand is calling a smart guardian robot for your home.
There's a clear distinction between the previous-gen EBO robots and the fancy new EBO X. The EBO Air and EBO SE were almost like toys in comparison to the EBO X. Enabot even marketed them as such, recommending them as ideal playmates for pets and children.
With the EBO X, you get a much larger robot on wheels with high-grade specs. The guardian robot has Harman Kardon speakers, an 8MP 4K UHD camera with night vision and a stabilized gimbal, Alexa built-in, a charging dock, a microSD card slot, and Visual simultaneous localization and mapping (V-SLAM) technology.
You can map your entire home and create tasks for the EBO X guardian robot to do, such as surveilling your home autonomously at specified hours. The smart robot has fall detection, can identify human beings, and also recognizes the cries of a child. You can set up push notifications when it detects that a baby is crying or someone has fallen. The V-SLAM technology isn't perfect, though, and sometimes the robot gets stuck on uneven surfaces.
Having Alexa onboard makes an already amazing product that much better. You don't even need to say "Alexa" to trigger those prompts, enabling you to simply start your voice command by saying "EBO EBO" followed by a compatible order. You can ask Enabot's EBO X to follow you or to go back to the charging station, tell it to increase or decrease the volume, and so much more.
These functions have worked perfectly in my testing. It's like having one of the best Alexa-enabled smart speakers follow you around the house as you do your daily tasks. I can't count the number of times I asked the EBO X robot to start the timer for something I was cooking in the kitchen or checked up on the weather. Since it uses Alexa, you can control your entire ecosystem of Alexa devices from this moving robot. There's almost nothing like this in existence, making you feel like you're living in the future.
And the fun doesn't stop there. You can create off-limit zones inside your smart map and set up alerts if anyone goes there. When the robot is low on charge, it automatically finds its way back to the charging station like a robot vacuum.
The camera has facial recognition and also distinguishes pets from humans. If you set it up, users can use the robot to call select people directly. The robot can also be used to leave voice messages and to give family members reminders to take their medicines. Through the app, users can share access to the family's EBO X robot so multiple people can check on whoever is at home.
The 4K UHD camera is extremely crisp and clear, even in low light, thanks to night vision. For safety purposes, all the images and videos recorded are saved to the microSD card inside the robot. And if you're concerned about your privacy, Enabot thought of that as well. You can simply pop the camera gimbal inside the body of the EBO X guardian robot like a privacy shutter. There's also a button to manually disable the mic.
Everything can be controlled via the companion app. I checked on my cats from hundreds of miles away, and the picture quality was incredible. You can use it to check on human companions as well, making it ideal for elderly parents or young children. The Harman Kardon speaker onboard gets nice and loud, plus you also get a mic for two-way communication.
Navigating the app is pretty straightforward and easy to use, thanks to its gamified UI. You can even update the robot's firmware from the app remotely, which is something I tried out, and it worked seamlessly. The Enabot EBO X is a spectacular device.
Image 1 of 2
If you haven't used the previous Enabot robots, you won't feel like anything is missing. However, returning users will be saddened by the lack of the cute voice that previous EBO robots used to have. Adding to that, they will probably miss the tricks that the last-gen models could perform as well.
I know I immensely missed the laser pointer and figure-eight dance, which aren't present on the EBO X. It took away from the fun aspect of the robot. Sure, the device is meant to be a smart home security camera that moves, but I see no reason why Enabot couldn't have left in the adorable voice or tricks in the newer EBO X robot.
Still, the Enabot EBO X is unmatched in its value. Features like continuous wheel tracks, complete Alexa integration, night vision, and local storage are a hard combination to find in one single product, that is unless you plan to spend $1600 on the Amazon Astro. The app has so much going for it, with Enabot pushing out regular updates. Even the big RGB eyes of the Enabot EBO X guardian robot can be customized in-app.
Just the fact that this is such a rare kind of product makes it very valuable, but because the features are so practically useful in real life, it makes the robot even better. That said, the price tag is pretty steep, sitting at a little above $1,000. That's a large sum that makes anyone take a step back, but it's still hundreds of dollars cheaper than Amazon's robot.
However, if you have someone elderly or young at home, the robot is an excellent way to check up on them and take care of them remotely. You can always purchase an indoor security camera and an Alexa speaker separately at a fraction of the cost, but they won't offer you the mobility of the EBO X robot. This is a family device that can easily become the center of your smart home and security system. If you can afford it, I believe the Enabot EBO X is worth the investment.
Intriguing Alexa robot
Have Alexa follows you around in the form of this smart home robot. The Enabot EBO X has a smart camera with night vision, mapping technology, and loads of smart home automation onboard. Plus, Enabot fitted some powerful Harman Kardon Bluetooth speakers on this thing, making it both useful and fun all at once.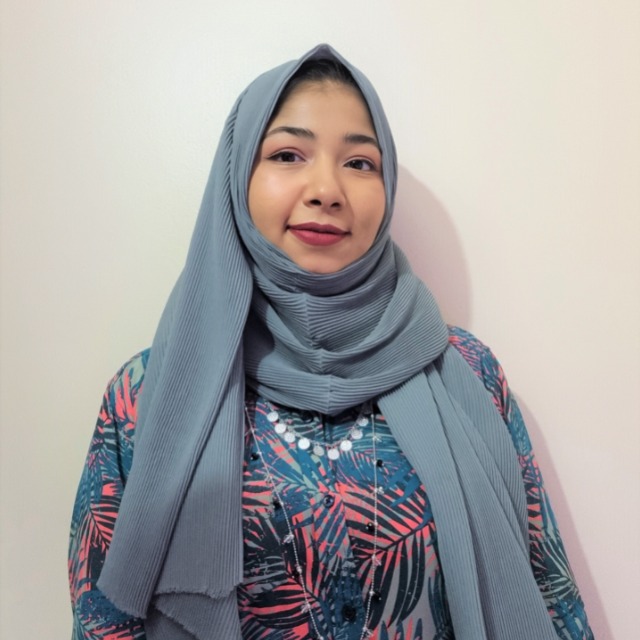 Editor — Accessories, speakers, and tablets
Namerah enjoys geeking out over accessories, gadgets, and all sorts of smart tech. She spends her time guzzling coffee, writing, casual gaming, and cuddling with her furry best friends. Find her on Twitter @NamerahS.