Best Netgear and Orbi Wi-Fi routers in 2023
Take your home network to the next level with Netgear's best routers.
Netgear is one of the oldest router brands, and its Nighthawk series continues to dominate sales charts. The brand has pivoted to mesh networking with the introduction of Orbi mesh systems, and it has steadily risen up the ranks in this category, with recent launches like the Orbi 960 offering unmatched coverage and an extensive set of features, including 10 Gigabit connectivity. So if you're looking to upgrade to a Wi-Fi 6E or Wi-Fi 7 router or need a reliable budget router to deliver a steady signal to all of your devices, these are the best Netgear routers available today.
Level up your home network with these Netgear and Orbi routers
Why you can trust Android Central Our expert reviewers spend hours testing and comparing products and services so you can choose the best for you. Find out more about how we test.
Netgear Nighthawk AXE7800 (RAXE300)
Best overall
The Nighthawk AXE7800 looks like something out of Star Wars, and this Wi-Fi 6E router has all the features you're looking for in a high-end router. This tri-band router has the latest 6GHz band and 160MHz wide channels, and has a total bandwidth potential of 7800Mbps — more than enough for demanding users. There's a 2.5 Gigabit WAN or LAN port — ideal if you decide to switch to multi-Gigabit internet — and even though the antennae are hidden inside the design, the router is able to cover an area of 2,500 sq. ft. without any issues whatsoever.
Netgear Orbi 960 Wi-Fi 6E Mesh System (3-Pack, RBKE963)
Best Orbi mesh system
Netgear calls the Orbi 960 the world's most powerful Wi-Fi 6E mesh system, and it's easy enough to see why. With a total bandwidth of an insane 10.8Gbps and coverage of up to 9,000 sq. ft. for the 3-pack variant, the Orbi 960 definitely has the requisite hardware for a whole-home mesh solution. The quad-band configuration with a dedicated 6GHz backhaul ensures instant connectivity between satellites and the router, and you get a 10 Gigabit WAN port, facilitating a switch to multi-Gigabit internet down the line. You're paying a lot of cash here, but you're also getting one of the best mesh Wi-Fi systems currently available.
Netgear Orbi 860 Wi-Fi 6 Mesh System (3-Pack, RBK863S)
Best Wi-Fi 6 mesh system
If you don't see yourself shelling out a premium to get a Wi-Fi 6E system, the Orbi 860 is a viable alternative that delivers the best features of the Orbi 960 for less. This Wi-Fi 6 mesh system uses a tri-band configuration with a dedicated wireless backhaul, and has a total bandwidth potential of 6Gbps, with coverage of up to 8,000 sq. ft. You get the same 10 Gigabit WAN port at the back, and the same set of software features that include a dedicated SSID just for IoT devices.
Netgear Orbi 760 Wi-Fi 6 Mesh System (2-Pack, RBK762S)
Best mesh value
Want a mesh Wi-Fi system on a budget? The Orbi 760 may just be your best option if you want to use Netgear hardware. This 2-pack system has a bandwidth of 5.4Gbps and coverage of up to 5,000 sq. ft., and you get the same tri-band connectivity with a dedicated backhaul. There's no multi-Gigabit Ethernet ports here, but you get the usual Gigabit LAN and WAN ports, and it delivers rock-solid connectivity to all devices on your home network.
Netgear Nighthawk AXE11000 (RAXE500)
Ultimate upgrade pick
The RAXE500 is the ultimate Nighthawk router, featuring an aggressive styling along with excellent coverage over Wi-Fi 6E. This router has a 12-stream configuration and delivers 4x4 MU-MIMO over each of the 2.4GHz, 5GHz, and 6GHz bands, with a total bandwidth of an insane 10800Mbps. The router has high-antennae integrated into the design that deliver a reliable signal over 3,500 sq. ft., and you get a 2.5 Gigabit port that can be used for internet or LAN connections. The hardware is overkill for most users, but if you want a high-end solution with rock-solid connectivity, you'll love what's on offer here.
Best value
The R6700AX is a solid choice if you need an entry-level Wi-Fi 6 router. It has dual-band connectivity over 2.4GHz and 5GHz, and with a total bandwidth of 1800Mbps, it will make the most out of your internet connection. There are four Gigabit Ethernet ports at the back, and the three high-gain antennae provide coverage up to 1,500 sq. ft. If you're still using an older Wi-Fi ac (Wi-Fi 5) router and want to switch to Wi-Fi 6, this is a great option to consider.
Netgear Nighthawk XR1000 Pro Gaming Router
Best for gaming
The XR1000 is a gaming-focused Wi-Fi 6 router that lets you prioritize traffic to games ahead of other devices, ensuring you get the best framerates and lowest ping. The router has wider 160MHz channels, and offers 4x4 MU-MIMO over the 5GHz band to ensure all the devices connected to the router get adequate bandwidth. It has four Gigabit Ethernet ports, total bandwidth of 5400Mbps, and you get a decent set of gaming features that allow it to stand out.
Best Wi-Fi 6 router
The RAX43 is a terrific choice if you need a reliable Wi-Fi 6 router. It has a range of up to 2,500 sq. ft., includes the wide 160MHz channels, and has enough bandwidth to make the most of your internet connection. Sure, it misses out on the newer 6GHz band, but if you have around 25 devices or so that connect to your home Wi-Fi network and want a budget router that delivers stable connectivity, the RAX43 has plenty to offer.
Best Wi-Fi 7 router
The Nighthawk RS700 is a beast of a router that makes the most out of the latest Wi-Fi 7 standard. This tri-band tower router has 360-degree coverage that goes up to 3,500 sq. ft., and it is designed for multi-Gigabit connectivity — it has a total bandwidth of 19Gbps. It features the latest 320MHz channels that debuted with Wi-Fi 7, has a 10 Gigabit WAN and LAN port alongside four Gigabit Ethernet LAN ports, and uses a clever multi-link system to bridge two bands, delivering the best possible signal. If you don't want to wait and need Wi-Fi 7 right now, the RS700 is as good a choice as any.
What's the best Netgear router you can buy?
The Nighthawk AXE7800 is one of the best Wi-Fi 6E routers you can buy right now. It has more throughput than you'll need, and it does a phenomenal job delivering reliable connectivity to all the devices on your home network. This router is designed for power users, and can handle several dozen devices, so if you have a few phones, tablets, notebooks, and a lot of IoT gear, this is the ideal option for you.
Don't need Wi-Fi 6E and want something on a budget instead? The Netgear RAX43 has all the features you'd need in a Wi-Fi 6 router, and it does a fabulous job in daily use.
How to choose the best Orbi mesh system
Orbi continues to be one of the best mesh systems you can buy today, and the latest offerings extend that lead. The Orbi 960 series is a terrific mesh system that gives you unmatched Wi-Fi 6E coverage and bandwidth, and one of the best selling points is its ease of use. The downside is that it costs quite a lot of cash, but if you're interested in switching to a mesh system and want a feature-rich router that doesn't miss out in any area, the Orbi 960 is the way to go.
The Orbi 760 is a great choice if you need a mesh system that's much more affordable. You still get a dedicated wireless backhaul and all the custom utilities that make Orbi's mesh systems stand out, but there's no Wi-Fi 6E, and the range isn't as high. That said, the standard 2-pack should still be able to deliver whole-home coverage without any issues whatsoever.
What you need to know about Netgear and Orbi router software
Netgear offers extensive customization options on its Nighthawk-branded routers, with the Orbi series missing some of these features. The brand notes that Orbi mesh systems are designed to be easy to use, and Netgear uses a slate of custom features to intelligently optimize the network. As a result, you don't get the ability to set up and manage Orbi systems from a web interface — it's all done through the app.
Netgear heavily pushes subscription plans on its devices, and there are two services aimed at home users: Armor and Smart Parental Controls. Netgear Armor is a security suite that's powered by Bitdefender, and it provides a network vulnerability assessment, protects all devices connected to your home network, filters potentially harmful sites, viruses, spyware, and ransomware. Most high-end Netgear products come with a one-year license to Armor, and then the service costs $99 a year. Other brands like ASUS offer a similar service — albeit not as comprehensive — for absolutely free, but you don't get quite as many features.
Smart Parental Controls is a service that lets you set internet usage limits on your children's devices. The free version lets you assign devices your children use to access the internet, but if you want to monitor traffic and app usage, filter content, set time limits, daily routines, and other parental control features, you'll need to pay for the premium plan that costs $6.99 a month or $69 a year.
Get the Android Central Newsletter
Instant access to breaking news, the hottest reviews, great deals and helpful tips.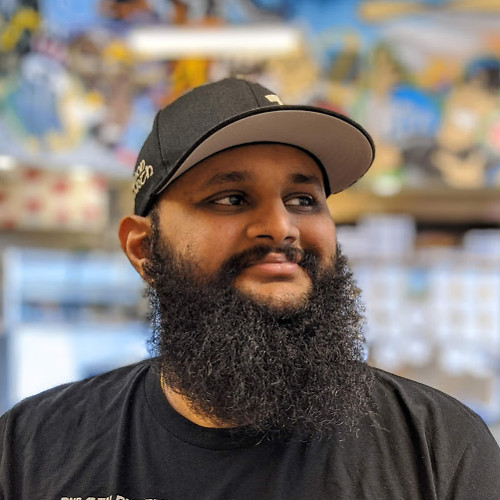 Harish Jonnalagadda is a Senior Editor overseeing Asia at Android Central. He leads the site's coverage of Chinese phone brands, contributing to reviews, features, and buying guides. He also writes about storage servers, audio products, and the semiconductor industry. Contact him on Twitter at @chunkynerd.